Google searches for Bitcoin drops to 9-month low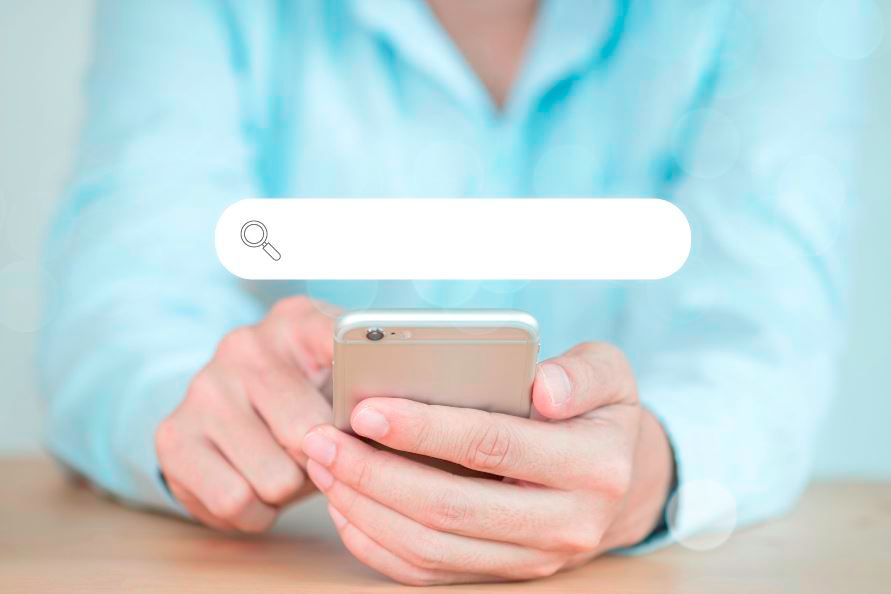 The number of Google searches for the phrase "Bitcoin" has fallen to a 9-month low.
Although data from Google Trends shows a decline in internet searches, the long-term chart shows that the current bull market is yet to surpass the peak of the previous cycle of late 2017.
Google Trends is a tool that quantifies the interest of users in a particular keyword. The tool, which provides unfiltered data on searches that pass through the Google search engine, is sometimes used by analysts to look for trends on certain phrases, in this case, Bitcoin.
In a recent tweet, crypto market analyst @BTC_Archive shared the chart on Google Trends for the "Bitcoin" phrase. According to him, searches for Bitcoin had dropped to a 9-month low, suggesting a complete lack of interest in the flagship crypto, even though the digital asset recently reclaimed the $50,000 level.
Looking at the searches for Bitcoin over the past five years, one could argue that interest in the cryptocurrency is fading away. According to the scale provided by Google Trends, the average number of weekly searches is around 25. Interestingly, this value peaked at almost 100 during the bull market in December 2017.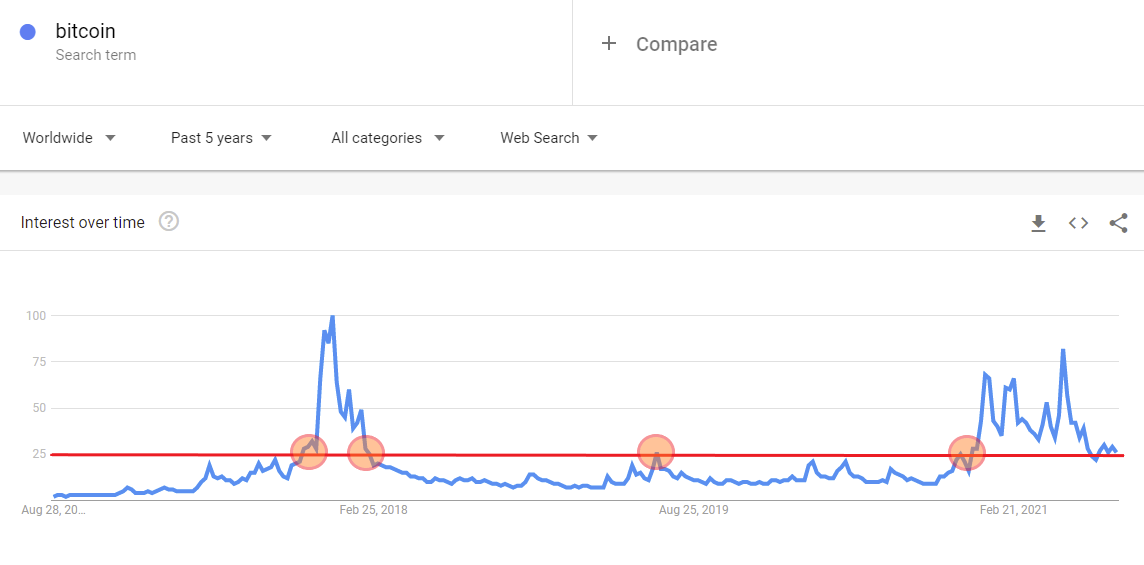 On a closer look, the current chart reveals a number of interesting points. First, the number of Bitcoin searches in this bull market is lower than the peak of the previous bull market in 2017. Superficially, this could mean that fewer people were interested in BTC when it went to $64,500 in April 2021 than when it was almost $20,000 in 2017. On the flip side, it could also mean that more people now know about Bitcoin and cryptocurrencies and are no longer trying to learn about them.
A second point worth noting is that the 25 value is turning out to be quite important in the long term. It has served as a support and resistance on multiple occasions. After searches fell below the 25 mark in early 2018, the market entered into a prolonged bearish season, breaking out in late 2020.