Gravis Finance's (A)steroid Mining program sees massive turnover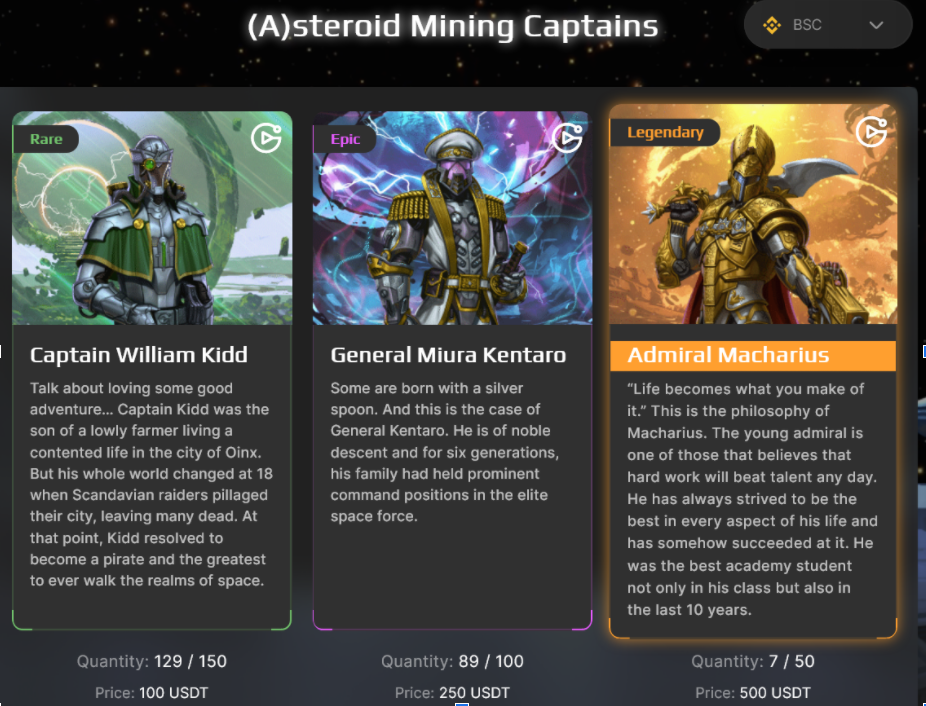 In just a few days after launching its (A)steroid Mining program, Gravis Finance's captain NFT card sales have been met with surging demand from users.
The revolutionary gamified high-yield NFT farming product adds an interesting twist to the Gravis Finance ecosystem. It gamifies the process of farming GRVX tokens by allowing users to own characters, assemble equipment, generate asteroids, and create entire worlds within the ecosystem.
So far, the token sale process has enjoyed widespread demand from users. And although the NFT token sale was initially scheduled to hold on three blockchains – Binance Smart Chain (BSC), Ethereum, and Polygon, the team opted to use only BSC and Polygon following a community vote in favor of BSC.
That being said, all the cards on the BSC network have been sold, with the team launching a second sale on the same network as a replacement for the earlier scheduled sale on the Ethereum blockchain. Meanwhile, 50 percent of the NFT cards on the Polygon blockchain have been sold.
In total, at the moment Gravis has raised about $150,000 from selling about 400 cards.
Check our guide of the most promising crypto