Hashbon Rocket, a Cross-Chain DEX and DeFi Ecosystem, Announces Support for Staking of BEP-20 HASH Tokens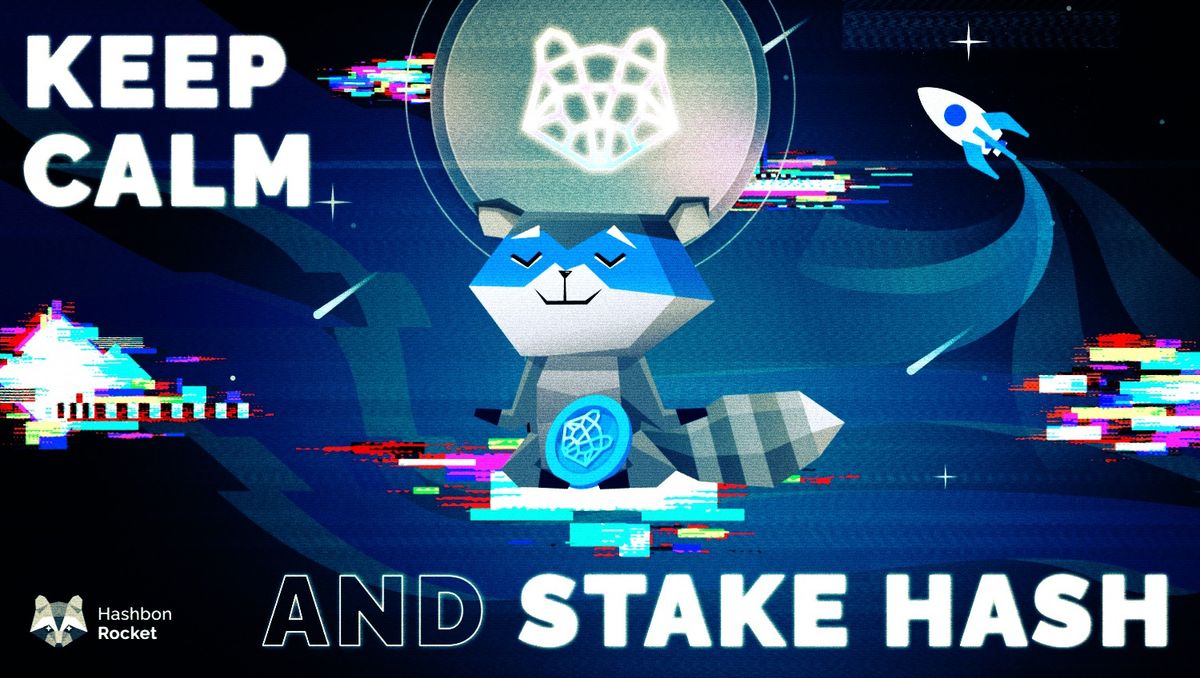 Hashbon Rocket, which claims to be the first-ever cross-chain DEX and DeFi ecosystem by Hashbon FiRe, has just announced support for the staking for BEP-20 HASH tokens.
Hashbon has been an active player in the market since 2016. They offer a comprehensive cryptocurrency payment service. The initiative's goal has been to bring crypto payments to the everyday activities of businesses and crypto investors. The team has released its own payment service, which supports 0% exchange commission and has more than 30 available currencies for exchange.
The team has also launched a HASH-based Cross-chain decentralized exchange.
Hashbon says that their plan had been to "reinvent" finance, DeFi and CeFi altogether. Now they're focused on improving the financial market by introducing an innovative staking mechanism, offering HASH token holders with a way to earn a passive income via staking HASH.
Hashbon Rocket also offers its users with an ecosystem for exchanging their digital assets, even if the crypto they're exchanging exists on different or unsupported networks
As noted in an update, Hashbon native staking is officially live. You may take advantage of an intuitive user experience as well as one of the most profitable offers available for HASH staking.
DeFi investors are now able to stake HASH and then earn HASH.
Hashbon Staking is an innovative offer that allows your HASH to generate steady income streams. As explained in the update, for the BEP-20 HASH token standard, this happens to be  the most profitable staking option, as it provides an APY of up to 171.46%. Clients may earn a max APR of 100%.
The max duration is a 1-year term and you may withdraw tokens at any moment after they have been staked. However, the longer your staking period is, "the higher your APY will be," the update explained. Notably, the reward pool for staking is set at 15M HASH tokens.
An Opportunity to Generate Passive Income
As noted by the development team, there had been several milestones in Hashbon's Roadmap 2021. They have successfully launched the HASH token. They have also released the Hashbon Rocket CDEX MVP. Additionally, they are running the liquidity pool functionality and offering HASH holders a lucrative opportunity to stake and earn HASH. This should allow traders to acquire passive income.
Grigory Bibaev, Founder and CEO of Hashbon FiRe, said that they are focused on "fueling the ecosystem and extending the utility of the token."
According to its developers, Hashbon staking has its own unique staking, which is natively integrated into the Hashbon Rocket DeFi ecosystem. The platform provides an intuitive experience and one of the most profitable conditions out of any other HASH staking opportunities found on third-party platforms.
While commenting on which standards of HASH token support staking, the update noted that HASH is compiled with ERC-20 and BEP-20 standards. The token address is:
0xeb1112ac78d537853150e2a07e8b765e29d3f019 for both networks. At present, they are offering HASH staking for the BEP-20 version. They also have staking opportunities for ERC-20 HASH holders.
Currently, the maximum APR is 100% and this may be achieved while staking for a 1 year period. Meanwhile, the APY maximum rate is 171.46%. Here, it is possible to convert APR to ARY in order to calculate them beforehand while the staking interface aims to reflect the current rates (while inserting the amount of tokens).
Currently, there is no limit on how much users may want to stake. But if you don't stake a sizable amount, then the transaction fee could be quite high when compared to the staking benefits you may receive.
Taking Advantage of Compound Interest
The APY is the real rate of return that's earned on an investment, and it takes into account the added value due to compounding interest. And unlike simple interest, compounding interest is calculated at regular time intervals and the amount is immediately added to the users' total balance. Also, with each period moving forward, the account balance gets a little larger, so the interest that gets paid on the balance gets larger as well.
It's reportedly safe to stake HASH. The update also confirmed that these are your tokens and they should remain "at your disposal." All the conditions are "fixed in Hashbon's staking smart contract."
It's not possible to actually use the HASH tokens after they're staked. But the tokens may be retrieved at any given time. And if you wish to do so, however, when they're staked, the tokens are "locked until you decide otherwise."