Hero Arena, NFTs Game World with over 20,000 heroes will officially IGO on Seedify and IEO on Gate.io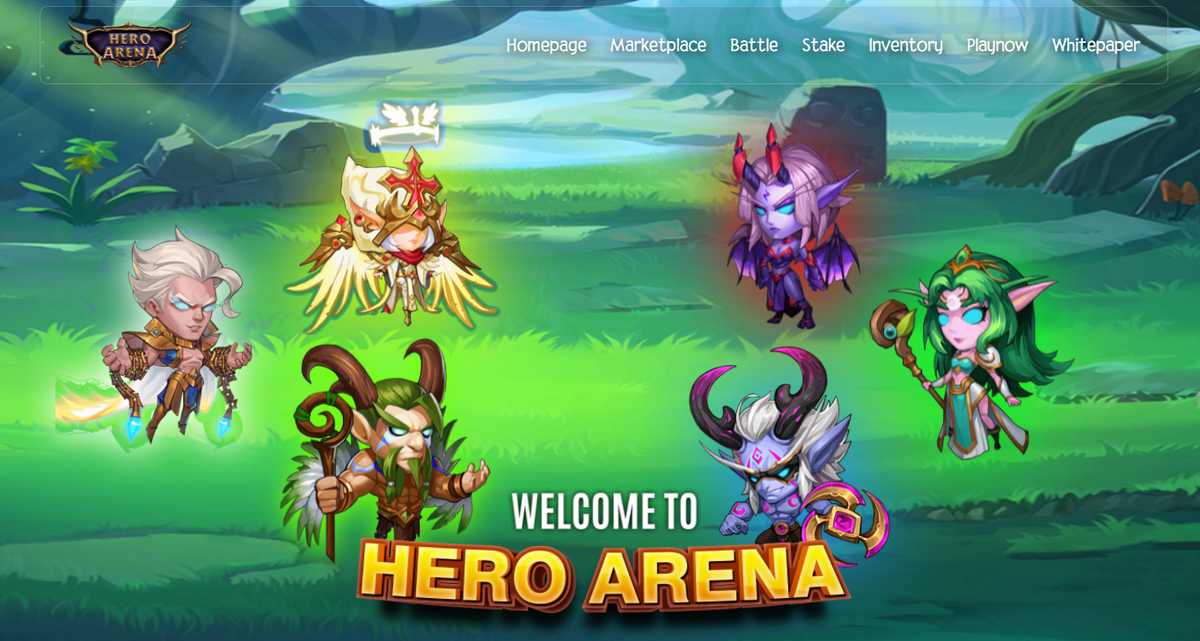 Embracing the hottest trends to develop from the cryptocurrency industry, Hero Arena is a multiplayer NFT RPG game built on blockchain technology inspired by DOTA architecture with advanced blockchain technology and decentralized finance features to create an unprecedented experience.
We are going to create a futuristic world with 20,000 in-game heroes of 5 different factions, each with its own strengths and weaknesses. Players can recruit heroes, train them and take them to battles. The more powerful the hero, the more valuable it is.
Earn rewards by completing quests, winning battles, and even when you AFK. You will see a treasure loot chest filled with resources when you come back to the game!
The marketplace is where heroes can be traded and rented directly. All transactions are paid in HERA.
It is expected that the game will be released in November with the Web version on PC and will launch the Mobile version in the first quarter of 2022.
Game mechanics Hero Arena
Hero Arena is designed according to the Turn-Based strategy game genre, which is a turn-based strategy game genre, removing the real-time element, the game allows the player to control each step of the battle, the gameplay in the battle of the player. The game allows you to build a team according to many different tactics to overcome the opponent.
Heroes Setting
Hero Arena revolves around acquiring heroes, training, and taking them to battles. Their power scale with level and items. The more powerful the hero, the more valuable it is. Heroes come in 5 races. 20,000 heroes with 8 characters in each race. In which, 500 heroes each character and users have a variety of choices. Of course, the items processed by the user are one and only.
Conclusion
We are a team that consists of many enthusiastic young people and built ourselves a huge community of not only gamers but also crypto enthusiasts around the world. With the company of experienced investors and partners, making transparency a top priority, we will be one of the new generation leading contenders in the NFT craze.
Features
Play to Earn: Players action their mission everyday. Training Heroes and earn HERA Token.
NFT MARKETPLACE: Buy new Heroes by HERA token to expand your collection and sell Heroes to increase earnings.
AFK: Allows players to gain Gold even if you are offline. Gold can swap to HERA Token.
PVP/PVE: Players can assemble a team of three Heroes out of their collection and join real-time turn-based battles against opponents. Leaderboards are included.
QUEST: User performs daily tasks to earn tokens. Missions include train heroes, fight monsters, and fight generals. After completing the user will receive a token reward.
Free to play: Instead of spending money to buy game characters, user can play games for free and get a little reward for complete mission level in game.
DUNGEON: Beat individual bosses in Dungeon 3 times per day (8 hours/time). Depending on the character level, there will be different difficulties. After defeating the boss, you will receive Tokens & items.
Rent to play: With rare and high-priced heroes, instead of users having to spend a lot of money to buy this hero, you can go to the marketplace to rent these heroes for a cheaper price for a certain period of time, the owner heroes will earn a profit from renting heroes.
About Hero Arena
Hero Arena is a Metaverse RPG Game built on blockchain technology. We have inspiration from the Dota2 Game. It is a futuristic world with 5 different factions, each with their own strengths and weaknesses. Players can recruit heroes which then can be used to progress in the campaign mode and fight against the enemies. In the combat arena players can earn profit from your enemies.