Heroes Chained makes the case for GameFi that puts gameplay first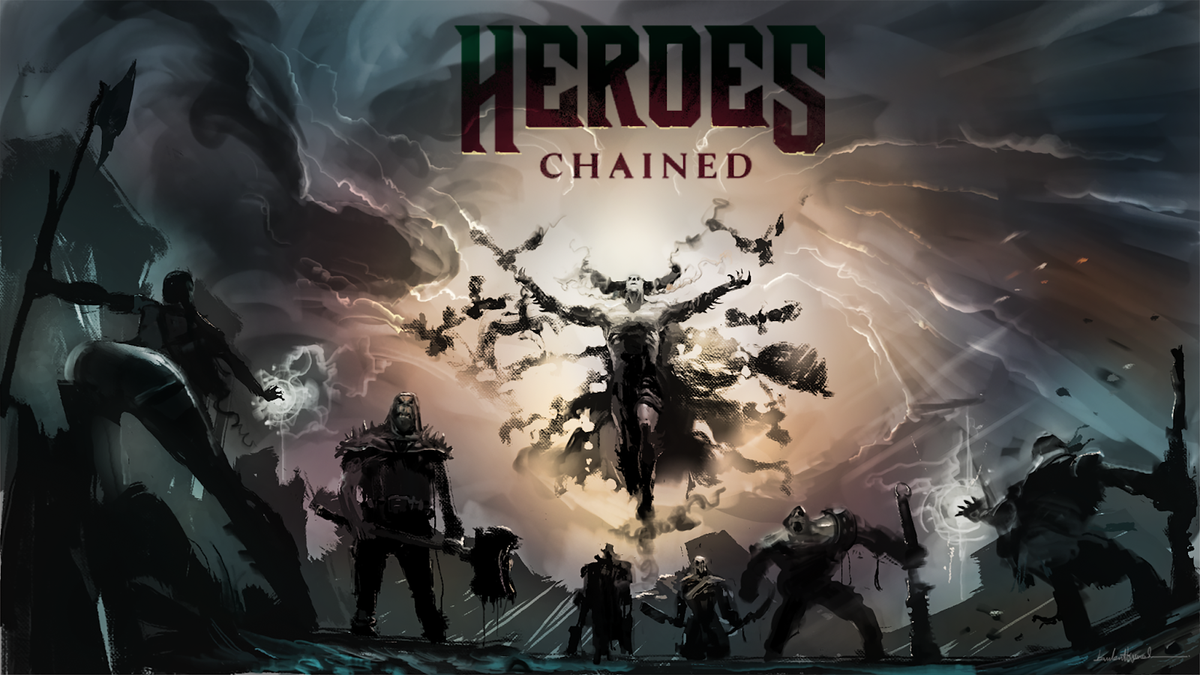 Heroes Chained is a new fantasy action RPG game based on the 'play and earn' concept. In the land of Ventura, players take refuge in Last Hope City where they will try to wage a campaign against the reign of terror of the Dark Lord Oblivion and his minions.
Fantasy RPG Game
The game includes traditional RPG features allowing players to craft gear and improve their abilities, a social element based on a network of taverns and guilds, combat taking place in PvP settings such as arenas, tournaments and leagues, and a world of quests and dungeon missions.

The Play and Earn, GameFi World
Play and earn is a relatively new concept in the GameFi world, offering a viable alternative to the more established play-to-earn model. Thus, attempting to shift the balance in the space from financialisation to a focus on what makes people enjoy games in the first place. By taking this approach, the creators of Heroes Chained want to encourage mass adoption by appealing to gamers first and foremost. They do not want to be a  project that gamify DeFi for the benefit of 'coiners'.
The in-game currency is HeC, which will be stored on a fiat-friendly, multichain custodial wallet. The total HeC supply is capped at 100,000,000 with 40% allocated for rewards and staking, and a total of 24% distributed across pre-seed, seed, private and public token sales.

NFT Treasures & Trading
Daily linear vesting will be used as a means to gradually release locked tokens. Every valuable in-game item is minted as an NFT that is stored on an independent blockchain, and can include characters, land, items of many classifications, spells, artworks and treasures. Players can collect NFTs through various in-game activities such as exploring, crafting, breeding, participating in in-game events, and purchasing them directly. The NFTs can then be traded between players within the game or on a peer-to-peer basis on third-party open markets.

The Story So Far & the Near Future
The Heroes Chained story began in Q2 2021 with the creation of the team and original roadmap, followed by the start of game development itself in Q3. Then, there was  a private sale in the final quarter of 2021.
The public ICO and early sales of in-game land and NFTs kicked off in the first quarter of 2022. The beta release of the game is planned for Q2, along with the gaming wallet and marketplace, with a full release expected in Q3. The Heroes Chained team plans to launch the Beta versions of governance and gamification modules. Also, an expansion pack by the end of the year followed by a full release of these features in Q1 2023. Plus,  on-chain wallet initiatives and greater interoperability.

Heroes Chained on Social Media
Promotions are actively underway on social media, with regular AMA sessions on Telegram, gleam campaigns, quizzes and giveaways. The project boasts 27,000 subscribers to its main Telegram channel as well as 22,000 on a separate channel dedicated to announcements. There are also 19,000 Instagram and impressive 68,000 Twitter followers.
Heroes Chained is also very active on Discord, YouTube, Reddit and Medium. Furthermore, the game is supported by a number of high profile backers, including the Pangolin DeFi exchange, crypto-native fund ROK Capital, the Avalaunch fundraising platform, and the Avocado DAO gaming community.