hi debuts NFT-customized Mastercard debit cards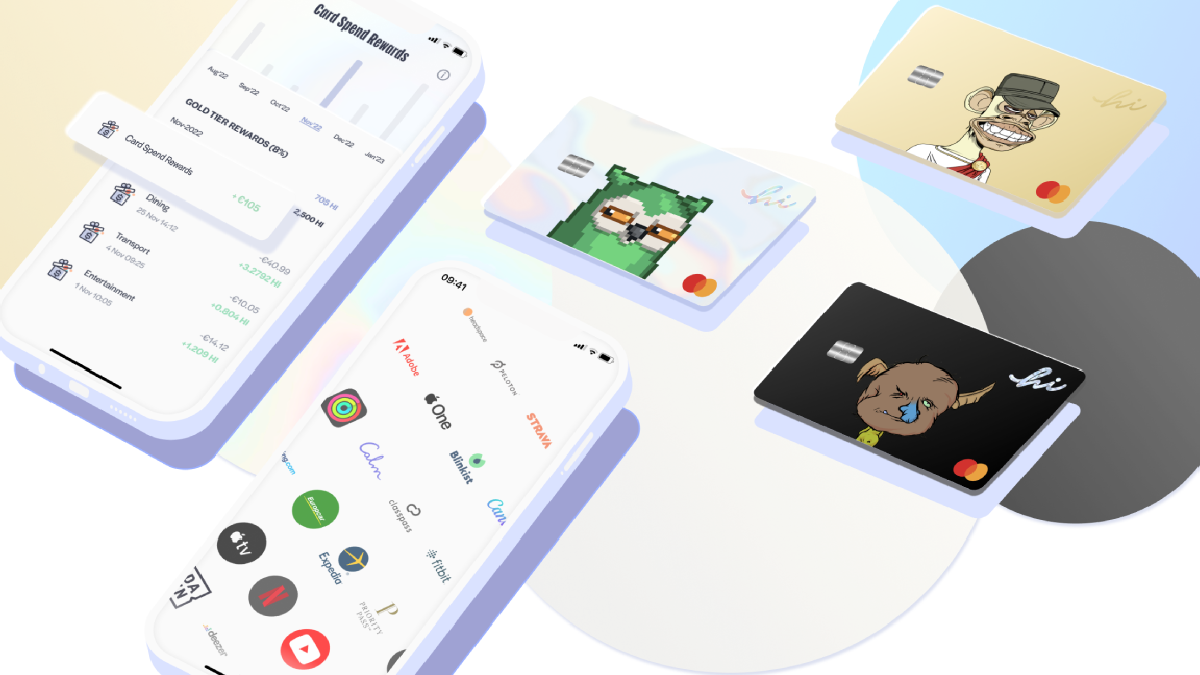 Earlier this week, cryptocurrency and fiat exchange hi announced the launch of the world's first NFT-customizable avatar.
Powered by Mastercard, the European crypto exchange platform will allow its "Gold" members to customize the face of their card with an NFT they verifiably own. "Not only do the NFT cards look amazing, this is a great way for people to show which online community they belong to, but in the real world," said Sean Rach, co-founder of hi.
hi's "Gold membership" status is available to users who stake a minimum of 100,000 hi Dollars (HI), the platform's native token – currently valued at around $4,600 according to data from CoinGecko.
Although the NFT-customized cards will be available to a few select users in more than 25 European countries, Mastercard saidthat the debit cards can be used at more than 90 million locations worldwide where Mastercard is accepted. The cards will also allow spending in fiat currencies, stablecoins, and other cryptocurrencies that are accepted wherever Mastercard is available.
According to Mastercard's Crypto and Fintech Enablement VP, Christian Rau, consumer interest in NFTs and crypto is on the rise and his company was "committed to making them an accessible payments choice for the communities who wish to use them."
It is worth mentioning that only a limited range of so-called blue chip NFT collections will be supported in the initiative - CryptoPunk, Moonbirds, Goblin town, Bored Ape, and Azuki. Owners of these NFTs will be asked to verify their NFT ownership in order to apply for card customization.