How long does it take to get verified on Kraken exchange?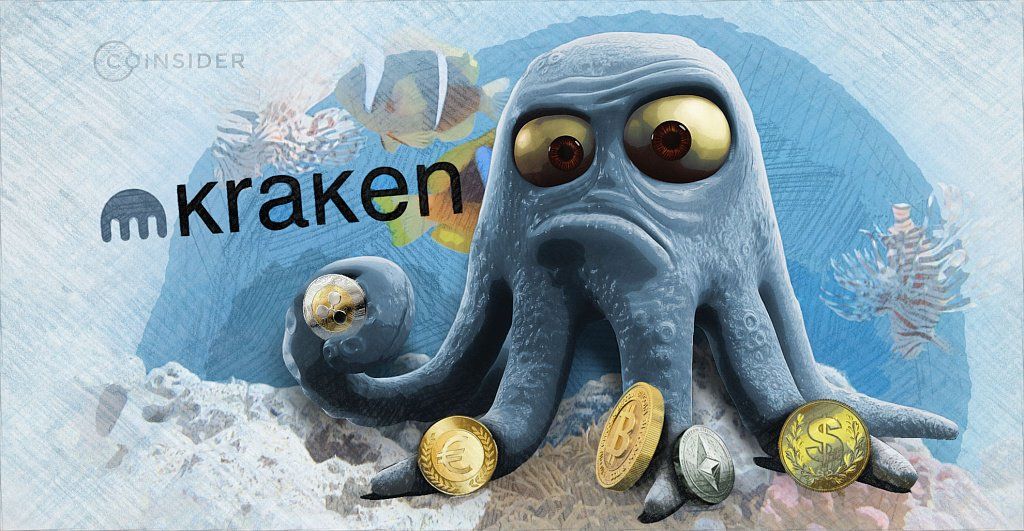 Founded in 2011, Kraken is undoubtedly one of the oldest and biggest cryptocurrency exchanges around. At the time this article was published, Kraken ranked no. 4 on a list of top cryptocurrency spot exchanges.
The US-based exchange is the brainchild of Jesse Powell who decided to build a safer and better-organized exchange after witnessing the hack of Mt. Gox exchange. Since then, Kraken has remained one of the top exchanges in the world.
Considering its reputation, it won't come as a surprise if you decide to open an account on the exchange. After all, security, the number of supported coins, and ease-of-use are some of the factors people consider when registering with a crypto exchange.
Having said that, it's almost impossible to buy or sell cryptos on exchanges without passing through KYC. KYC, aka "Know Your Customer" procedures are now such a big deal in the cryptocurrency space. Thanks to government regulations, a significant number of centralized crypto exchanges now demand one form of identity verification or the other, Kraken inclusive.
By the end of this article, you will know everything from why you need to verify your account on Kraken to how long Kraken verification takes, setting up 2FA, and how to access your account from a new device.
Let's get it on…
Why do I need to get verified on Kraken?
Like I said earlier, it is becoming almost impossible to trade cryptos on a centralized exchange without getting verified. There are still a few exchanges like Binance that gives you some basic-level access with just an email and a password though.
In the case of Kraken, you won't be able to use the exchange unless you are 18 years or older and reside in any of the supported regions. The exchange also has three levels of verification – Starter, Intermediate, and Pro.
You must be verified on any of the levels before you can start using the exchange.
How long does Kraken verification take?
Verification time on Kraken varies based on the level you opt for. Here's a quick breakdown of each level, the requirements, verification time, and the access you get to enjoy.
Starter: This is the most basic level on Kraken. A starter account would allow you to buy and sell cryptocurrencies on the exchange. The requirements for setting up a Starter account include your full name, email, date of birth, physical address, phone number, and 2FA.
According to Kraken, it takes anywhere from 60-120 seconds to verify a Starter account since the process is mostly automated.
A few downsides of the Starter verification level is the fact that you won't be able to deposit or withdraw fiat currencies. You can't also trade on dark pool, Kraken future, and OTC desk. This is in addition to low withdrawal limits and API call rate limits. The daily withdrawal limit for a starter account is $5k.
Intermediate: As you already guessed, having an intermediate account gives you more access to Kraken's offering. In addition to all the requirements for the "Starter" account, you will need to provide a valid ID, proof of residence, occupation information, social security number for U.S. residents, and facial verification for U.S. and South African residents.
Similar to the Starter verification, the Intermediate level is automated and should be completed within 5 minutes.
This level of verification unlocks fiat deposits and withdrawals, high withdrawals and API call rate limits, as well as the ability to trade on Kraken futures. You can withdraw up to $500k daily on this level.
Pro: Kraken further splits its pro account into two classes – Business Pro and Personal. This requires the highest level of verification on the exchange and the verification process is done manually. The only extra requirement for this level in addition to what is obtainable on the intermediate level is a "KYC questionnaire."
Verifying a pro account can take up to 5 days. But then, you will be able to trade over the counter or even on dark pool. There is also no withdrawal limit for this account class.
It is worth stating that the time it takes to verify your account on Kraken may increase significantly depending on how busy its workforce gets. There have instances of exchanges temporarily shutting down due to the heavy influx of new clients.
Overall, if you are still new to the cryptocurrency industry, getting a starter or intermediate account may be best for you. As you become more experienced, you can always migrate to something higher.
How to complete Kraken verification
So, you've registered on Kraken and you want to verify your account to start trading. Here's what you need to do:
Log into your Kraken account
On the top-right corner of the dashboard, click your name,s and then on "Get Verified"
You'll see the three levels of verifications. Click the "Verify" button of the account you want to apply for.
Provide all the necessary details and then wait for a confirmation email from Kraken.
2FA Kraken
Two-factor authentication, otherwise known as 2FA is a secondary layer of security for your Kraken account. Thankfully, the exchange has made 2FA compulsory for all levels of users.
It's a no-brainer that your email address and password can be easily hacked. 2FA acts to ensure that access to your account is restricted to only you. On Kraken, 2FA also ensures that once you are logged in, certain actions such as withdrawing or trading can only be performed by you. This is very important if your device gets stolen.
When enabled on Kraken, 2FA will request an extra passcode whenever you want to sign in to your account, withdraw, deposit funds, or trade. This extra passcode by be stored on an external device like YubiKey or on an app on your phone.
2FA is not infallible but it makes it much harder for hackers to access your Kraken account or steal your funds.
Kraken Google Authenticator
Setting up 2FA on Kraken is easy. Follow the steps below to get it done.
Sign in to your Kraken account.
Move your mouse over your name in the top-right corner of the page and select "Security"
You'll find a section for "2FA Settings" on the Security page.
Kraken allows you to enable 2FA for the following actions – Sign-in, trading, deposits, master key and, API keys. Turn 'ON' the dial for each activity you want to enable 2FA on.
Next, select the 2FA App for the available options – YubiKey, 2FA App, or password. I recommend that you stick with the 2FA App if you don't have a YubiKey.
Download the 2FA app on your preferred device. Open the app and then scan the QR code provided, or manually enter the key provided.
It is important that you backup your secret key when setting up 2FA on Kraken. This makes it easier to recover your account should you lose access to your account.
Enter scanning the QR code, enter the 6-digit code that appears on the authenticator app, and then click on the "Confirm" button.
Congratulations, you now have 2FA enabled on your Kraken account.
Quick Tip: Your 2FA-enabled device could get lost or stolen. This increases the chances of your account being compromised. If you can still sign in to your Kraken account, immediately change your account settings. However, if you can't, immediately contact Kraken's support team to help you temporarily disable your account.
How to access Kraken account on a new phone?
For whatever reasons, you now have a new phone and would like to transfer your Kraken Google authentication to this device.
I'll cover two scenarios here. First, if you still have your old phone and if your old phone is lost or stolen.
Quick Tip: Most authenticator apps have an export feature that allows you to transfer your 2FA details to a new device. So, if you still have an access to your old device, you can simply export this data to your new device. Alternatively, you can manually change your device if you don't have this export feature by doing the following.
Log on to your Kraken
Navigate the "Security page" by clicking on your name in the top-right corner
Locate the "Sign-in" section and click on "Change method"
Now, you can set up 2FA on your new phone. The steps are similar to when you first enabled 2FA.
Here's what you need to do if you've lost your old phone.
Remember I talked about backing up your 2FA code earlier. If you still have this code, you can gain entry to your account. Follow the steps above to change your 2FA. Whether you still have your backup code or not, it is important to change your 2FA on your new device. The 2FA on your old device is highly insecure.
If you are unable to access your 2FA-enabled account, you will need to fill out Kraken's "Account Access Issues Form." A support staff will follow up via email to disable 2FA from your account.
Kraken email change
As with 2FA, losing your mobile phone can also compromise your email. If this is the case, I recommend changing your email address immediately.
Quick Tip: Your new email address should have never been used for any other Kraken accounts. Your email change request will be declined if the new email is associated with an active, unconfirmed, or closed Kraken account.
Here's how you can add a new email address to your Kraken account.
Log on to your Kraken account
Navigate to the "Settings" section and then click on "Account"
Replace the old address with your new email address
Hit the "Update Settings" button to save the changes
Two codes will be sent to your email address; an authorization code to your old email address and a confirmation code to your new email address.
Enter both codes on the settings page to complete the process.
Assuming you are unable to access your old email address, open a support ticket to request a change. You will be asked several questions to verify that the account is actually yours. Next, an automated support email with instructions will be forwarded to you.
Kraken SMS not working
I am not a huge fan of SMS verification when it comes to Kraken. The exchange also frowns against using SMS verification. In their own words:
"Use SMS only where absolutely necessary and consider whether you want it at all if it will also be used for account "recovery" or password bypass.  Ask yourself what are the chances of your password being stolen vs. your mobile phone number being stolen."
In place of SMS verification, it is recommended that you use Google Authenticator, Yubikey, or U2F security key. But if you must use SMS verification, you are better of using an older smartphone that is not linked to your primary computer or smartphone.
If after setting up SMS verification on your Kraken account, you notice that it is not working, chances are that a nearby firewall or call blocker app is disrupting your signal. Try repositioning yourself or restarting your mobile phone to fix this problem. Contact customer support if none of these works.
Kraken address verification failed
According to Kraken, if you are having trouble verifying your address the first step you should take is to turn off your Global Settings Lock and try again. In general, you shouldn't have any issues verifying your address but here are a few things to note:
Kraken does not accept USPS change-of-address letters.
If your document is in a foreign language like Chinese, Russian, Hebrew, or Thai, having a notarized translation of the proof of residence document will greatly speed up the process.
Valid documents to verify your proof of residence include a bank statement, credit card statement, tax document, utility bill, residence certificate, or insurance statement.