Institutional adoption of Bitcoin slows down as US inflows drop by 90%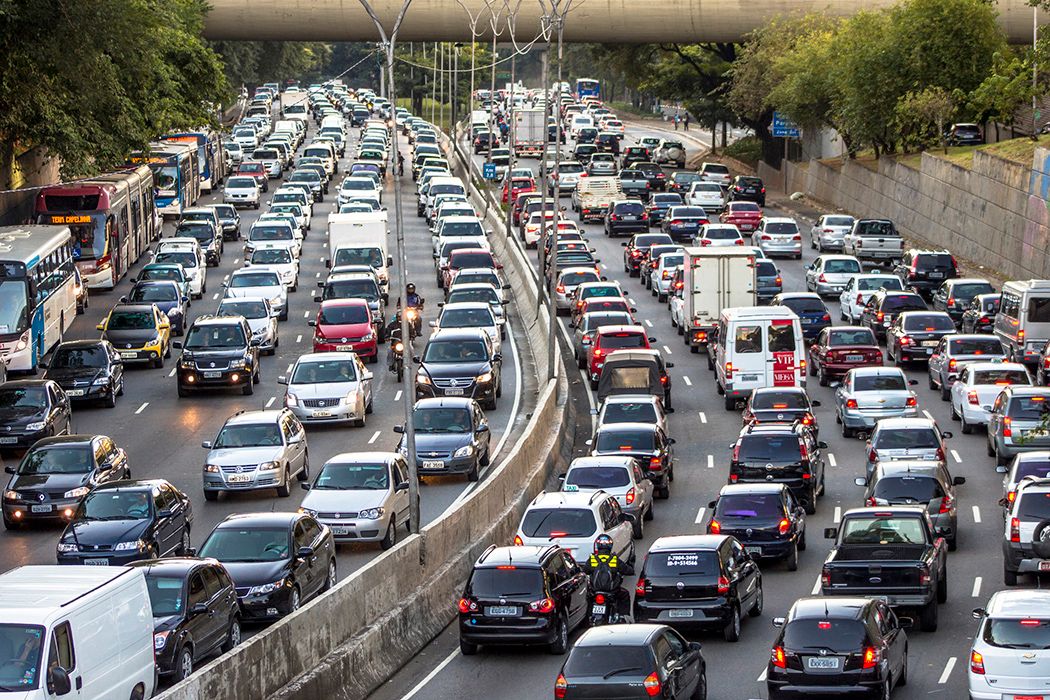 Shortly after the US Securities and Exchange commission approved the ProShares Bitcoin Futures ETF, the crypto industry experienced inflows of about $1.5 billion, with the ETF singlehandedly accounting for $1.2 billion. However, inflows from US investors calmed down to around $50 million last week, according to CoinShares.
Institutional investments in digital assets summed up to $288 million in the past week and totaled almost $9 billion on a year-to-date basis. However, the total funds invested have been cut down by approximately 20% in comparison to the previous week.
ETC Group and Purpose were responsible for the largest funds provided in the previous week, with a total inflow of $151 million. ProShares contributed only $4.8 million, suggesting that the new futures-backed BTC ETF does not really suit all institutional investors at moment.
Bitcoin took the lead in terms of flows by assets as it saw $269 million in inflows. This brings its month-to-date inflows to $2 billion for October.
Over 50% of the monthly inflow was achieved due to the ProShares ETF.
ETFs from Canada and Europe have also experienced funds inflows like their US counterparts.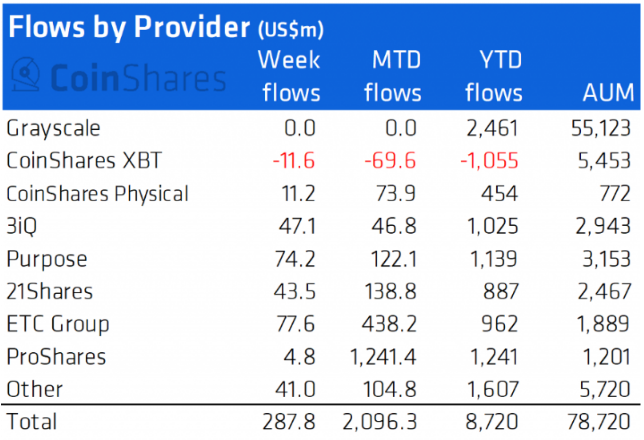 As for Ethereum, it saw a total inflow of up to $17 million last week. Its year-to-date inflows remain at $1 billion, while its market share has risen back to 32%, thanks to the strong performance of the market. Similarly, other altcoins like Solana, Cardano, and Polkadot also have experienced inflow to the tune of about $26 million.