MoonBoots will soon have a community token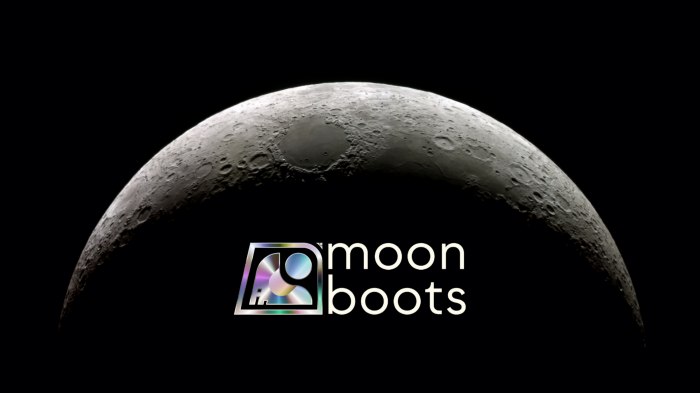 We are excited to announce that MoonBoots will soon have a community token. In the spirit of equality, it will be a fair launch and we're giving them away to active community participants. No private sale, no gimmicks, no witchcraft. All you have to do is join our chat, provide intelligent insight or discourse, and just talk about what we all love talking about: Digital assets and blockchain technology.
MoonBoots started as an idea between a few friends late last year. That idea became a reality as we aimed to create an organization of value that was different than most traditional blockchain federations: An organization that educated, incubated, and brought value to the projects we engaged with.
We really had not anticipated we would expand as quickly as we have, but it's been a fantastic year and the growth of the organization has been astonishing thanks to great partners and supporters just like you. Humblebrag notwithstanding, our Telegram group (originally the Goodfellas) has been expanding too. We've been having more AMA's, and doing our best to create the type of community base where people can feel comfortable and come to learn about blockchain technology.
We have commercialized the telegram group if we're being completely honest. Most (If not all) Telegrams are to a certain extent. We speak about the projects we engage with as anyone would. We've gained opportunities and profited from doing so but something didn't feel right. In essence, we're doing everything we stand against. Capturing value from the very people we promised to deliver it to. So a plan was hatched…
How it's going
What if the economic value of a telegram group could be captured in a way that was fair and democratic. That's a large part of the reason why most of us are here right? Finding better solutions through decentralization and better-distributed systems.
Less money to the big guy, fewer middlemen, more to go around.
We're proud today to let you know that we've found a way. Working with the fine economists at 0rigin.one, we've developed a gamified solution to build a Telegram that redistributes the value you create right back into your own hands. An economically incentivized tokenization created by your interactions, engagement, and meaningful contributions. This isn't something we just spun up off the cuff. It's been in stealth mode for months and something we have been working on diligently in the background.
What's in it for you and what's the catch?
There is no catch. Honest. Join the MoonBoots Telegram. Interact, talk about your favorite projects. Be kind, educate others, share budding projects, showcase your technical analysis, provide meaningful engagement, get tokens. It's really that simple.
At the start, we're keeping it a little archaic as all great beginnings are. If you see something of value, reply to the comment with a + which will increase the commenters rank in the chat. We'll have to police it a little as this initial system is subject to abuse in its current form, but we'll be fair about it and those that provide consistent contributions will rise up the ranks. When we do distribute the token, the rewards will be based on your rank in the chat itself. The higher the rank, the more you will receive on the initial distribution.
Projects want engaged users, users want to be compensated for their engagement
As we begin to build out the token economy infrastructure, a bot will emerge complimenting our + and — systems (as robots do stealing all the cool jobs). You will be given a type of score that determines your reward levels appropriately with the issuance of tokens.
Projects that come to MoonBoots will be vetted and those that pass the criteria of due diligence will be able to interact and acquire users by staking tokens. They will also put some of their own tokens into a smart contract to be distributed to users who perform the desired actions like joining their telegram, following them on Twitter, creating content, and much more.
The amount of tokens users stake and hold will be directly relevant to their share of the rewards.
ELI5
A project wants to acquire users. Users who are active and acquire MoonBoots tokens can stake them and perform actions for projects. By doing so, they'll collect rewards. Engaged users and token holders will be rewarded with MBX just for participating within the MoonBoots chat itself.
Projects, accordingly, will benefit as well. People can complete differing levels of KYC within the system with the most basic being simply an email. When a developing project or one looking to engage a wider audience wants to acquire truly engaged users, they come to the portal, stake MoonBoots Tokens, load their disbursement into the smart contract, indicate the criteria of users they want and the actions they want them to take, and voila: Instant community.
In essence, MoonBoots Token is a living, breathing, decentralized version of a viral gleam contest. But one that truly shares the economic benefits with the users of the community itself.
More technical documentation has already been created. We'll issue that in due time. For now, assuring you manage to snatch up some MBX tokens is just a matter of participating in our public Telegram. If you see something useful, reply to it with a +. If you find something less useful, reply to it with a -.
Contribute ideas and analysis on new projects. Help new members find their way. Find interesting information and articles. The more you contribute the higher your initial issuance of MBX tokens will be.
NFT economy
We've hinted that we have had something we're very excited about coming for the last few weeks. An NFT project of sorts, but one with utility. This will directly tie in with the MBX economy but all will be revealed soon so stay tuned to our socials.
What's next?
Soon we'll release more information about how the economy works. We'll release our technical paper, tokenomics, and a fresh website that explains and represents the depth of what we're all doing together. In the meantime, make sure you join the MoonBoots chat, contribute, work together, be nice, and have fun.
We want to thank everyone who has supported our journey so far. The power of community and hive intelligence is something that can't be overlooked or underappreciated. We're only as good as the people who believe in our mission. Just hopefully, moving forward we can make it all a little more equitable. More info coming soon. Stay tuned.
Relevant Links
MoonBoots Telegram
MoonBoots Telegram Announcements
MoonBoots Twitter
MoonBoots Website
0rigin.One Website
Check our guide of the most promising crypto