Is Bitcoin overbought? Here's what analysts are saying
It is a gravitational law that whatever goes up must come down. And since we are still on earth, many crypto pundits have called for a Bitcoin correction. Unless the digital asset has finally gone to the "moon," the warnings of several industry analysts and observers may come to pass anytime soon.
Considering Bitcoin's past, the digital asset is no stranger to massive market corrections. These usually happen after a notable Bull Run. Surprisingly, Bitcoin is defying all to continue its ascent to new all-time highs. Since November last year, the cryptocurrency has remained on an upward trajectory with very minimal negative price actions.
Bitcoin just set a new high a few hours ago by hitting $37,780. This is a gain of 6.5% in the last 24 hours and a whopping 30% over the last seven days. Data however suggests that the asset is trading above the daily moving average with other technical indicators pointing to an 'overbought' asset. Moreover, Bitcoin's fear and greed index is above 90, suggesting "extreme greed and FOMO."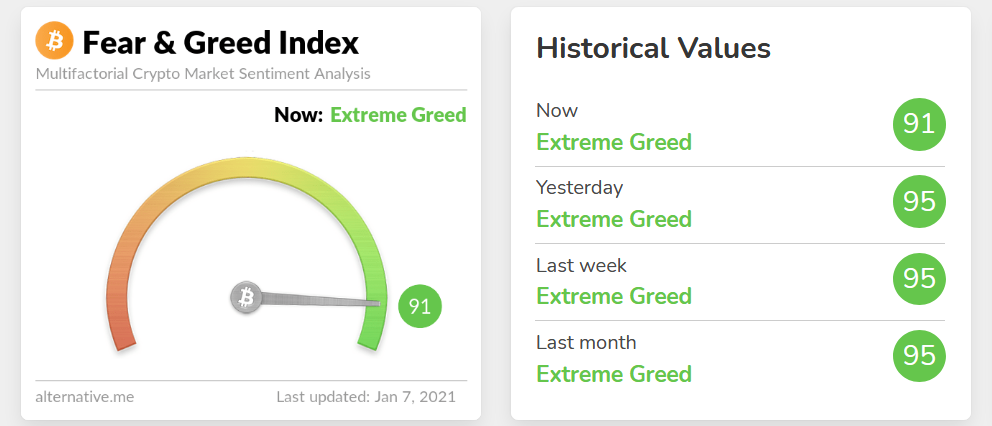 That being said, analysts say that a Bitcoin correction is imminent. CEO and founder of Nuggets News, Alex Saunders, raised several points in a series of tweets explaining why Bitcoin may see a correction soon.
But while a massive correction may be just around the corner, Saunders believes that Bitcoin could hit $100k or $1M in the future.
I think we are going to $100k this cycle & $1M in the next 10 years. But I don't want to see any of you get rekt short term. This is the reason for my warning post.
Peter Brandt is another analyst who is also waving a red flag. According to the guru, "historic bull markets become historically overbought."
On the flip side, Willy Woo is still very bullish on Bitcoin. Sharing a chart that compared speculative premiums to previous markets, Woo tweeted:
This rally is warm but not yet overheated.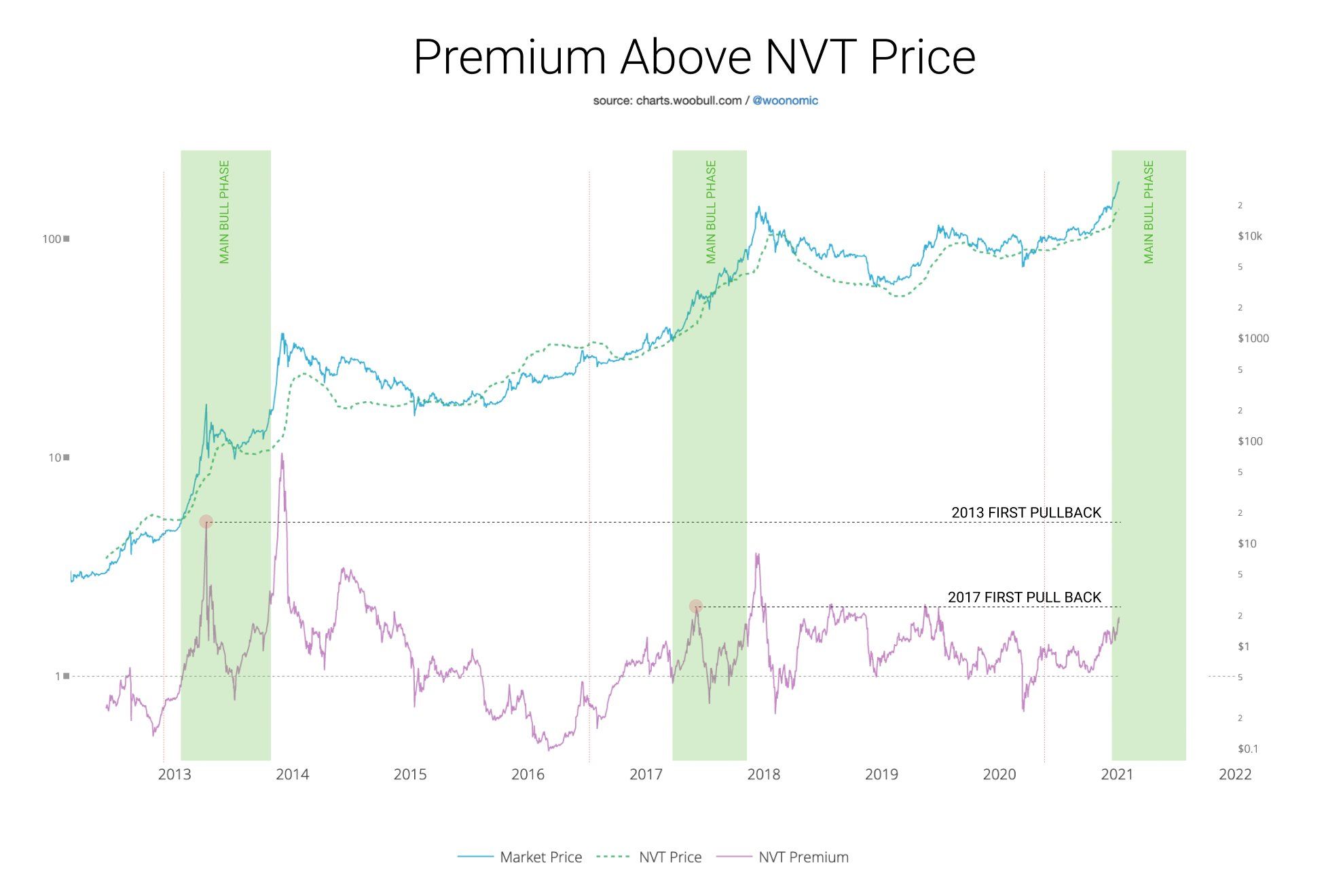 Taking a cue from Saunders, Bitcoin corrections can be really bloody. While it has been argued that the rally of 2020 is different from 2017 since it is largely being fueled by institutional investors, a pullback cannot be totally written off.
Previous pullbacks usually average around 30%. If this happens, this could send Bitcoin back to the $26k range.