It's Time to Gear Up! The Most Profitable Token, $Agony, is up for Grabs.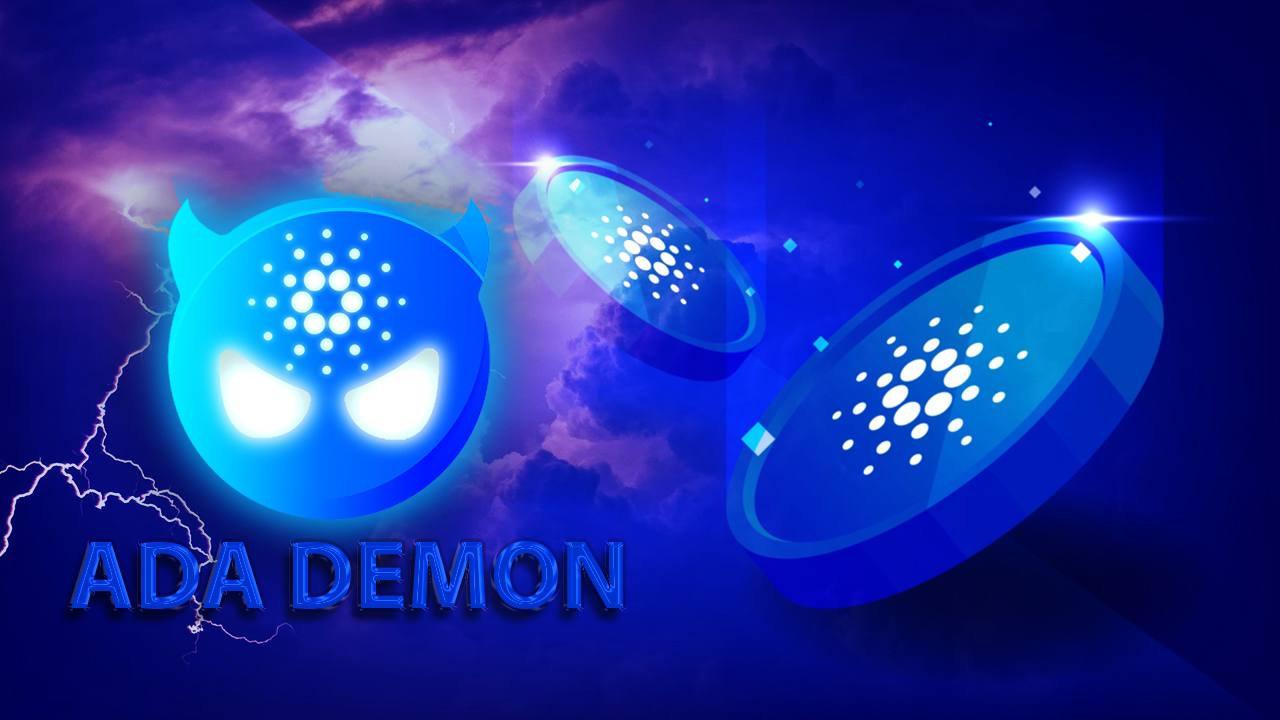 In the last few years, the crypto market has seen intermittent ups and downs, though one thing that has remained consistent is the addition of new tokens to the blockchain. But, they are not all as profitable. It gives rise to an important question, which tokens should I invest in? And the answer is simple, one that has a utility and a sustainable model to overcome challenges and grow in the long term. Considering all these aspects, the only viable option that comes to mind is $AGONY, the native token for ADA Demon.

ADA Demon is not just a game but a complete ecosystem with its various products and features intertwined exceptionally well. After a successful launch and having been well received and appreciated by the gaming community, ADA Demon has launched the much anticipated Private Seed Sale of $AGONY, its native token.  

The Private Seed Sale of $AGONY

The total supply of $AGONY tokens is limited to 5,000,000,000. Investors can purchase these using $ADA tokens with the conversion rate fixed at 1 $ADA = 300 $AGONY. Also, users can currently invest a minimum of 300 $ADA and a maximum of 35000 $ADA to acquire the $AGONY token. The limit set here will ensure that the majority of the tokens here are not held by a few investors but are spread across the community. Also, softcap and hardcap here is 400,000 $ADA and 500,000 $ADA respectively.

Remember that since this is the first time $AGONY is available to investors, its price is at the lowest ever level. From here on, the value of the token will increase once it gets listed on exchanges and starts trading, with the market-oriented tokenomics and the craze around ADA Demon being the primary factors. The platforms recommend that you hold $AGONY for maximum profit, and not sell it right away.

Invest in $AGONY for a safer future

Many might wonder if $AGONY is the right investment option, given the volatile nature of the crypto market and the recent crash. It's a no-brainer that the long-term success of a token depends on several factors. But, $AGONY has got it all right!

The token can be used to purchase weapons or upgrade the character in ADA Demon. Also, there's the option to create NFTs and trade them on the ADA Demon marketplace for $AGONY.

Besides the in-game applications, $AGONY can be used for staking, and the APY is pretty high when compared to other platforms. And when players stake the tokens, they stand a chance to win priceless gems and artifacts necessary for high-level crafting.

Then there's the option for De-Fi loans, where lenders can loan their assets to others for interest. Here, borrowers would have to utilize their digital assets as collateral to secure the loan. The best part here is that credit history or other similar aspects are not considered, thus making anyone and everyone eligible for a loan.

Next comes the DAO aspect of ADA Demon. It basically means that ADA Demon is a community-owned platform where investors who have staked their $AGONY holdings decide the future course and approve proposed changes. Investors who have staked more tokens have a higher say. So, if you have what it takes to determine the right direction for ADA Demon, become an early investor, stake maximum holdings, and vote on grants to be allocated or the ideas and changes to be prioritized.

One of the cool (you read it right) things about ADA Demon, a metaverse-based game, is the ability to own lands and become lords in the game. Major investors stand a chance to receive specially allotted lands that they can either rent out or use as a stop where other players can rest after a tiring expedition and charge a small fee in return.

ADA Demon offers limitless possibilities to earn rewards or grow your investment, in addition to being a fun-filled and thrilling game. So, what are you waiting for? Invest in $AGONY during the Private Seed Sale and try ADA Demon today!

To find out all there is about ADA Demon, visit the official website https://adademon.com/