Kanye West is not interested in NFTs, at least not yet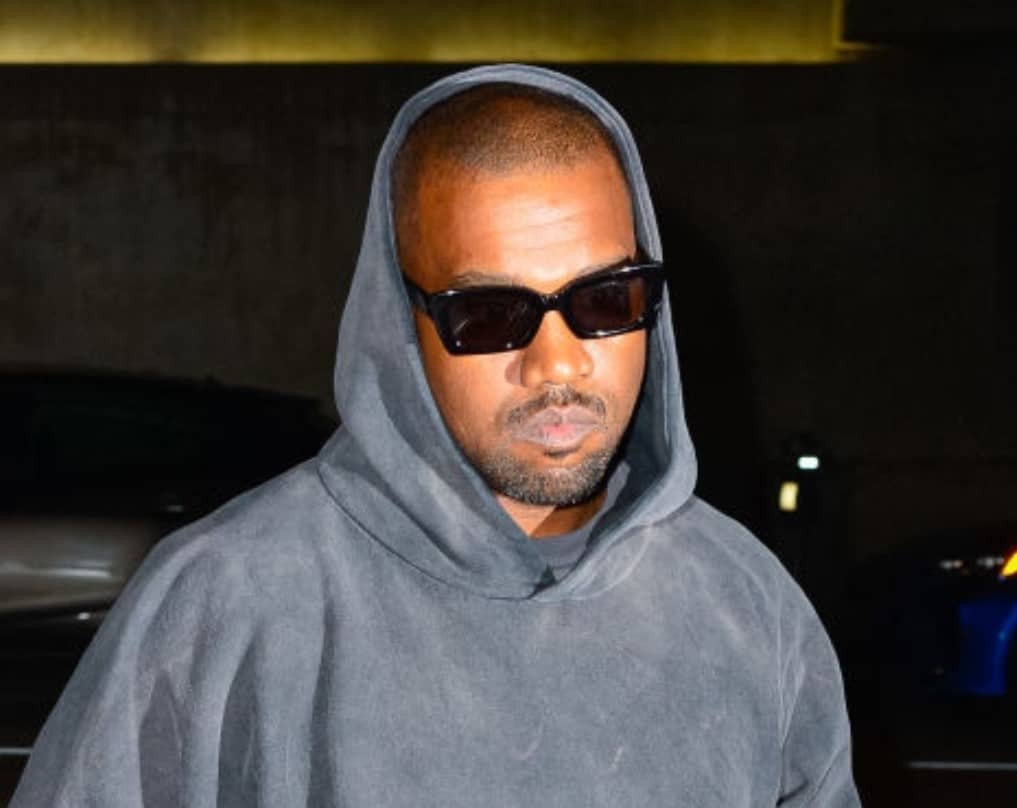 It's no longer news that many celebrities have jumped on the ongoing NFT frenzy, with the likes of Eminem and Justin Bieber purchasing Bored Apes. However, it appears American rapper and record producer Kanye West is not thrilled by all the action.
For the time being, West will not be purchasing a Bored Ape or any other NFT. The artist took to Instagram on Monday to lash out against the digital collectibles market. Cautioning his fans in a strongly worded post, West (aka Ye) said "do not ask me to do a f*cking NFT."
According to the photo message shared with his 10.5 million followers, West was more interested in "building real products in the real world."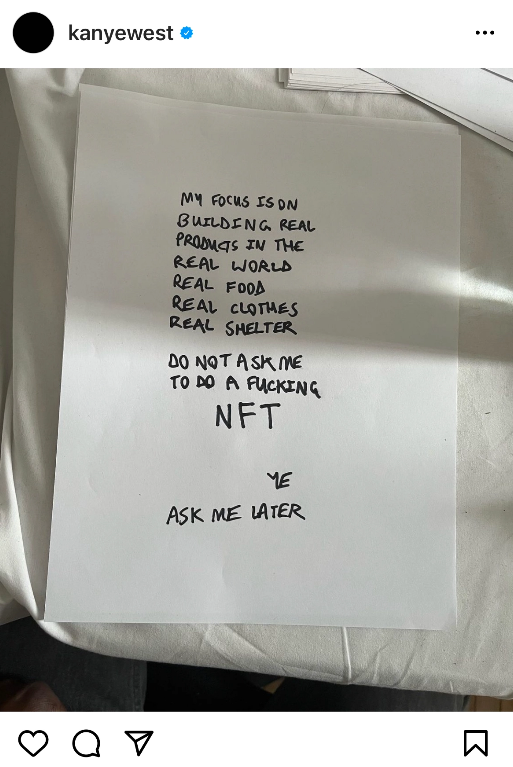 He goes on to express his disapproval in a follow-up comment to the shared post, noting that:
STOP ASKING ME TO DO NFTs I'M NOT FINNA CO-SIGN … FOR NOW I'M NOT ON THAT WAVE I MAKE MUSIC AND PRODUCTS IN THE REAL WORLD.
West has joined a growing list of NFT-skeptics, including movie star Keanu Reeves, who have openly downplayed digital collectibles. In the case of Reeves, he joked about the ease of producing NFTs during an interview for the Matrix Resurrections.
Check our guide of the most promising crypto