Kava is Set to Introduce DeFi Lending to Binance BNB Holders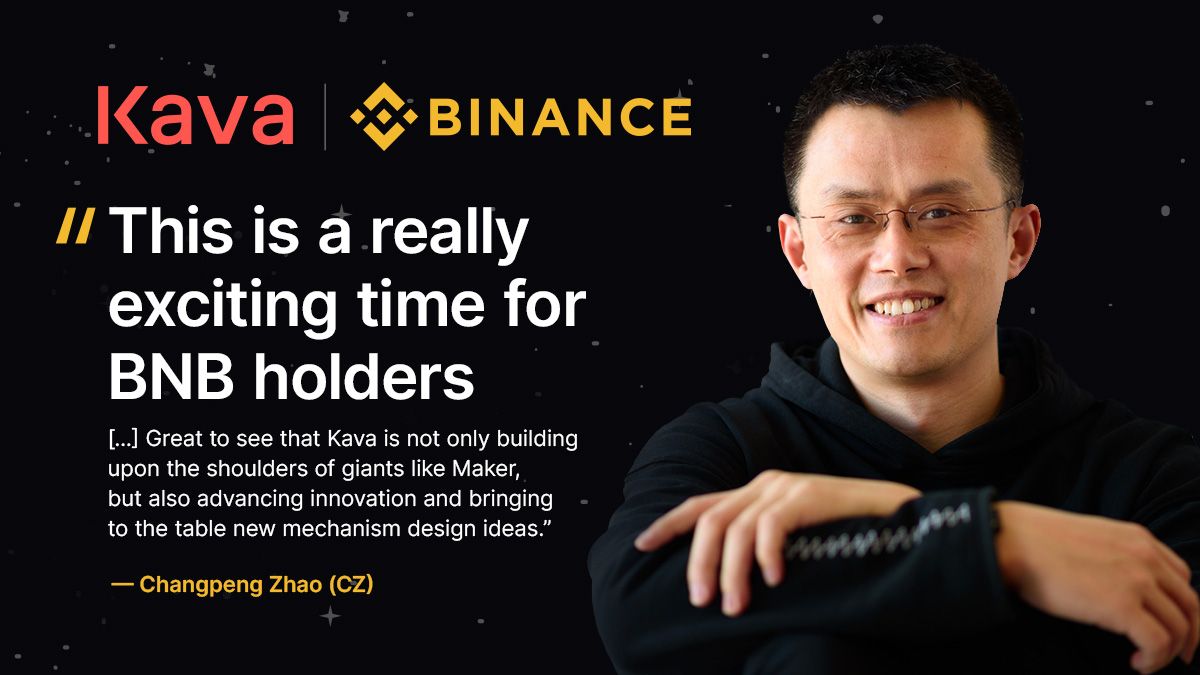 Decentralized finance lender Kava has just introduced DeFi Lending to BNB holders. This historic decision occurred after a vote by the Kava community.
Sources say that community members voted to add BNB as the first token on the platform. This has brought about a new partnership between Kava and Binance.
The partnership is between Kava and Binance, the world's largest cryptocurrency exchange by volume. This partnership is expected to create a new paradigm. One where BNB holders can use their tokens for their collateralized debt positions (CDPs).
These CDPs can then be used to create self-generated loans. Through these loans, Kava's stablecoin the USDX is minted. These will all occur on the Binancechain.
Binance users who use their BNB tokens to mint USDX loans will be able to earn incentives. This creates another use for the utility token which has been gaining traction lately.
Also, the Kava community has created a 15,000,000 KAVA Growth Fund (This is has a $12million valuation). The purpose of this fund is to reward users who mint USDX loans. It aims to serve as a way of increasing the adoption of the new DeFi platform as well. BNB token holders were allocated 3,848,000 KAVA tokens for this purpose. The incentives will be calculated weekly.
This arrangement allows for the creation of self-generated loans. These loans provide the highest profits currently.
As a part of its goals, the KAVA community aims to grow its liquidity base to $10 million. This will have a $30 million collateral base. It is also a fundamental reason why the Kava community voted to create new KAVA tokens that can be used to incentivize growth.
This gives further credence to the vision of Binance CEO Changpeng "CZ" Zhao who said that
"We are excited that BNB users can now get access to DeFi products with Kava's lending platform. By accepting BNB as collateral on its lending platform, Kava is creating another use case for BNB, which brings additional value for BNB users,"
Brian Kerr, CEO, and Co-Founder of Kava Labs said that
"DeFi's promise is to provide open and equal access to financial products in a way that is transparent, censorship-resistant, and fully decentralized. For the first time, Kava has opened the doors to DeFi for BNB holders, providing them with open access to stablecoin loans on demand. The KAVA rewards are given to BNB users that mint USDX to incentivize their participation and make sure Kava's early adopters have a significant upside in the network growth. We plan to add other major assets such as XRP, BTC, and ATOM shortly."
BNB holders can also use their iPhones and Android Wallets to mint USDX tokens. It presents a unique opportunity for many within the cryptospace to embrace DeFi.