KuCoin Labs Invests In MojitoSwap To Grow The KCC Ecosystem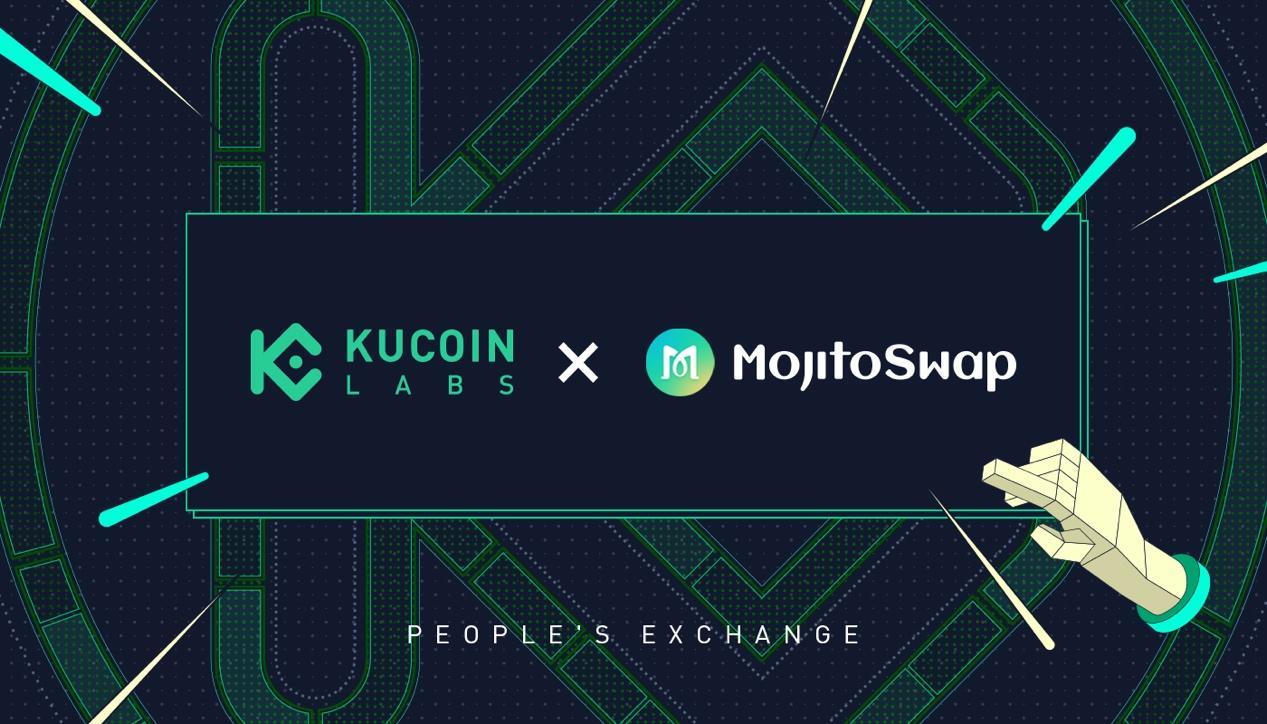 The KCC ecosystem continues to grow and develop to achieve complete decentralization. KuCoin Labs made its first investment in the KCC ecosystem by contributing to MojitoSwap, the first decentralized exchange (DEX) on KCC.
Growing The KCC Ecosystem
The financial contribution by KuCoin Labs enables MojitoSwap to enhance its products, operations, liquidity, and overall branding. The cryptocurrency ecosystem has grown very competitive, and decentralized exchanges are plentiful. However, MojitoSwap is the first DEX on the KuCoin Community Chain (KCC), designed to accelerate the flow of value worldwide.
The KCC ecosystem is decentralized and public, featuring EVM compatibility and high performance. Developers take notice of these crucial benefits, including the team working on the MojitoSwap DEX. Moreover, the team focuses on improving the liquidity mining mechanism - a crucial revenue-generation option for users - and introducing NFT support. Moreover, the user interface and experience will receive more tweaks and upgrades moving forward.
Another core development for MojitoSwap is its focus on native and cross-chain currency support for the KCC chain. Cross-chain composability is a crucial pillar of decentralized finance and the broader cryptocurrency industry. Bridging the gap between different chains and ecosystems will unlock more use cases and broader liquidity and elevate mainstream industry interest.
Another Milestone For MojitoSwap
The investment in MojitoSwap is the first time KuCoin Labs directly financially contributes to the KCC ecosystem. It marks a significant milestone for the project, which launched in October 2021. Since then, MojitoSwap has introduced various features to expand its footprint, including farming, wine pools, NFT support, launchpad services, etc. Moreover, the DEX holds the #1 spot for Total Value locked and most users on KCC.
MojitoSwap CMO Gloria adds:
"MojitoSwap, as the first DEX on the KCC chain, is honored to have the support of KCC community users and KuCoin Labs. MojitoSwap is one of the basic protocols on the KCC chain. At the opening of the KCC Unicorn Contest, I hope to use this investment to cooperate with more KCC ecological projects to jointly build the future of MojitoSwap and KCC. At the same time, we will also focus on promoting the further development of DeFi, GameFi, Web3, and NFT-related tracks."
That investment comes after MJT - the native MojitoSwap currency - began trading on the KuCoin exchange. More importantly, KuCoin taps MJT as the first asset within the KCC ecosystem to get listed on the trading platform.
In addition, MojitoSwap's Launchpad completed its first IDO sale for CoolMining. That sale raised close to $1 million within a few hours, highlighting the platform's potential in the KCC ecosystem.