Lamborghini to launch space-themed NFT collection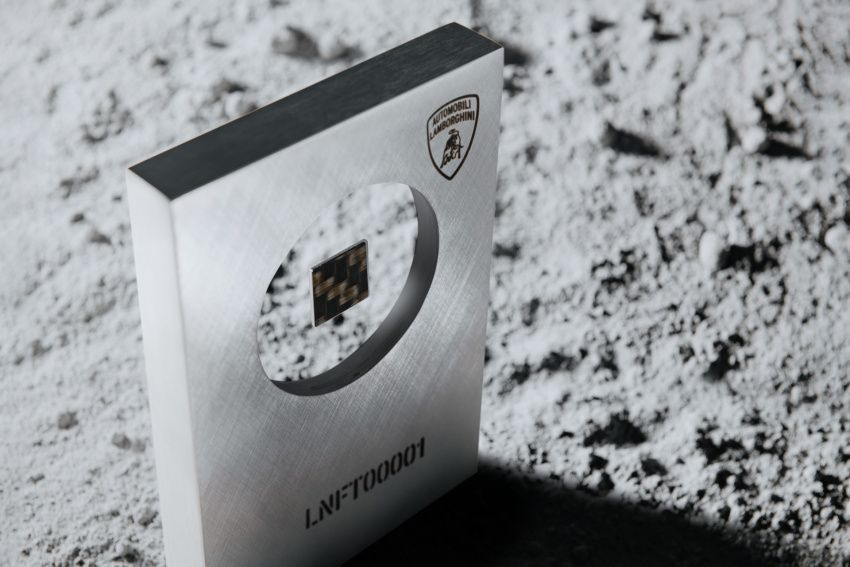 Supercar maker Lamborghini is finally embracing the world of non-fungible tokens. The company is set to release its first NFT collection dubbed "Space Time Memory" in February.
The company made the disclosure in a press release last week. As per the statement, Swiss artist Fabian Oefner was chosen to work on the design for the NFTs, since his work is "known to explore the boundaries between time, space, and reality."
The NFT collection is made up of two elements – a physical artwork in the form of the Lamborghini Space Key and a digital aspect that is yet to be announced. Commenting on the project, Oefner said:
What I was interested in by creating this project is the intersection between the digital and the physical world… The car and its components, something physical and real, gets transformed into something digital that never existed. And the carbon fiber piece, something physical and tangible, serves as a key to access the digital experience of the art piece. In both cases, there is metamorphosis from the physical to the digital world.
Meanwhile, a report by The Verge reveals that Oefner's design for the collection features one of the automaker's popular cars drifting through black space and disintegrating into its component parts. The Verge was quick to point out the sharp contract between Lamborghini's NFT style and the cartoon images of the popular Bored Ape Yacht Club NFTs.
The auction for the first five NFTs in "Space Time Memory" will begin in February. Each auction will last for 75 hours and 50 minutes, the "exact time it took Apollo 11 to leave Earth and enter the moon's orbit," according to the report.
Check our guide of the most promising crypto