League of Ancients: The First Play-to-Earn MOBA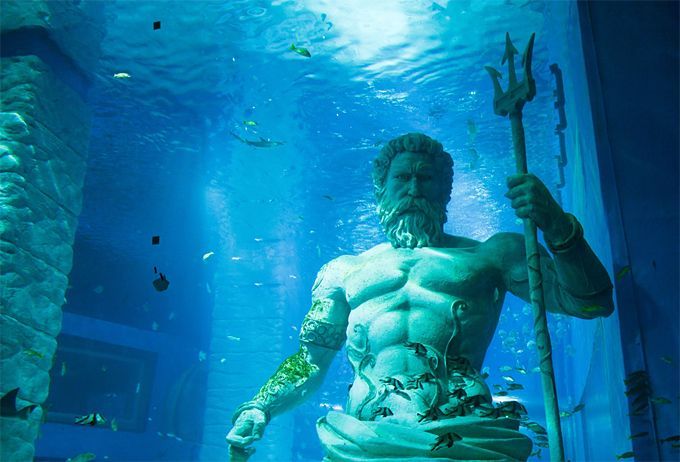 After a long wait, there is finally some exciting news in the gaming community! There are more fantastic games that allow gamers to make money from the time they spend playing. The play-to-earn model has been adopted by hundreds of video games in recent years. League of Ancients is amongst the best play-to-earn games out there.
League of Ancients combines trendy MOBA gameplay elements with a play-to-earn model that assures players receive the experience and rewards they deserve.
New heroes and features are added to the League of Ancients metaverse as the community grows, allowing players to level up their characters in battle. League of Ancients intends to establish an ecosystem where everyone is equal and encouraged to play and earn. Players can own their assets fully and contribute to their advancement through ideas and feedback.
LOA: The In-game Currency
Players can earn only a quarter of the token supply (or 250M). 25% is a low percentage compared to other blockchain games. 80 million are designated for NFT staking, whereas 150 million tokens are reserved.
The in-game currency is the LOA BEP-20 (Binance Smart Chain) Token, which has a total supply of 1 billion. LOA can be earned by winning 5v5 matches. Unsurprisingly, NFT matches will award players with more LOA BEP-20 tokens than regular matches.
In addition to enhancing a gamer's gaming prowess, gaming rewards can also enable them to buy more efficient gaming equipment. Thanks to a play-to-earn system, gamers are awarded tokens based on the amount of time on the gaming platform. This token can be exchanged for cash or used to purchase gaming equipment or things by gamers.
Heroes
The League of Ancient heroes are notable for their distinct style of play. Each player selects a hero, such as a Tank, Mage, Marksman, Support, or Assassin. Each hero possesses one passive skill and three active skills. Some are renowned for their tenacity and endurance, while others excel at slipping out of dangerous situations and avoiding harm.
It will be up to you to familiarize yourself with them and watch for newly released heroes to acquire the ones best suited for the battles ahead. The LOA's NFT warrior heroes are classified into five roles based on the characteristics that shine the best in the game. Almost every item and hero a player obtains in LOA is an NFT that may be exchanged or sold on the open market.
How is League of Ancients played?
Two players battle it out in an enclosed arena in LOA, a Multiplayer Online Battle Arena (MOBA). Players control a single character, who typically possesses unique abilities that enhance and complement the team's overall performance.
The ultimate aim of this game is for one team to demolish the opposing side's stronghold. A thrilling battle system is paired with cartoony characters and imagery in League of Ancients to create a unique and enjoyable experience.
Players can earn $LOA (the game's native cryptocurrency) by just playing and winning matches, and the game is free to play. Also, the percentage of tokens a player receives will rise as they advance through the game's tiers and gain experience.
Moreover, it fosters the formation of solid teams, which could eventually lead to eSport-style competition for those participating in the project.
Fusion
The Skins that players purchase in the game act as armor for their characters when they engage in combat. NFT Skins alter a player's hero's appearance and increase their earning potential when they participate in standard and NFT matches. Combining multiple NFT skins to create new ones with a much greater rarity level and LOA earning power is known as "fusion."
Thus, if a player successfully applies the fusion system to produce a highly scarce skin, they will theoretically be able to just play the game with it and generate a significant passive income via the linked cryptocurrency or sell it for a premium price. This will entail a strong focus on the NFT side of the project, which will enable it to create high levels of profit and accelerate growth. It's a win-win situation for all.
The League of Ancients players are eager to see what unusual in-game items they may get their hands on.To date, Discord and Telegram groups alone have more than 25,000 and 77,000 subscribers, respectively.
This League of Ancients game has the potential to grow into the most popular defi game of all time, earning billions of dollars in revenue and giving countless players an enjoyable and lucrative experience.
Game Modes
League of Ancients offers players three action-packed game types to choose from. Whichever game option a player chooses, they will receive in-game currency upon successful conclusion of their battle.
Normal Match
Normal Match is the foundation for all three game modes in LOA, as its mechanics are shared. Participation in a Normal Match does not affect players' rankings. Therefore they can participate without concern.
NFT Match
This time-limited seasonal mode pits players against each other based on their current rank. Any hero can participate in an NFT match if they have enough NFT skins of a particular rarity.
Tournaments
Participating teams in this game mode, overseen by the LOA development team, will be required to pay a registration fee of which 5% will be used for administration purposes. The remaining prize fund will be given in $LOA tokens.
League of Ancients in a Nutshell
With three separate game modes featuring five-on-five battles and top-tier graphics and gameplay, League of Ancients revolutionizes the NFT gaming space. Their in-game economy is built around the usability of their native token $LOA and the game's NFTs. Play-to-earn models in LOA are designed to reward players for their time invested in the game and dedication to leveling up their characters.
Final Thoughts
League of Ancients stands out as a game-changer for players seeking fantastic gameplay. It already has unique and fantastic features and characteristics, and there is more on the way. Join League of Ancient's Telegram and Discord channel, or you can visit leagueofancients.com