Leveraging Your NFTs to Access Loans With Peer-2-Pool Lending Model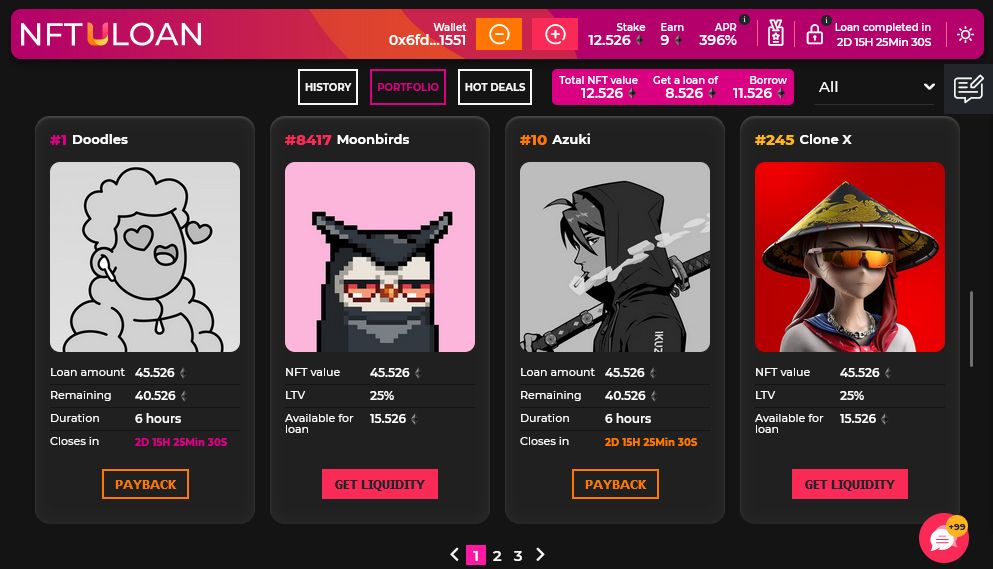 With a whopping sum of $8 billion lent out, $12 billion in assets under management, and over 1.7 million users, Celsius, one of the leaders of the nascent crypto lending market, in an announcement dated June 13, 2022, paused all forms of withdrawals, transfers, and swaps on the platform. According to the memo, the Celsius team cites "extreme market conditions" as the reason for the decision to halt all operations.

This announcement came just a few days after the much-talked-about TerraUSD collapse, prompting most experts to suggest Celsius, like most projects, was affected by the Terra meltdown. While the team has equivocally debunked its involvement in any financial dealings with Terra, the occurrence of the past few days point out otherwise.

Like Celsius, a few other projects have destroyed the trust of decentralized finance [DeFi], heightening regulators' fears of cryptocurrencies. The case of Anchor, another crypto lending service with enormous interest rates, further increases distrust in DeFi as a solution to the "unbanked" problem.
A Solution?
To change the DeFi narrative, the concept of peer-2-pool—a crypto lending model—has been proposed as an ideal alternative to the extant peer-2-peer model. Unlike the latter, peer-2-pool is a system where lenders supply liquidity or tokens to an asset pool. Instead of interacting with a single user or peer as prevalent in the peer-2-peer model, peer-2-pool would require borrowers to take tokens or liquidity from the communal pool.

An EVM-compatible machine and smart contracts manage peer-2-pool. Additionally, it employs arithmetics in determining interest rates borrowers pay, and lenders earn. This model significantly diminishes the need for spurious claims.

While a few projects have integrated this lending model, NFTuloan—a nascent liquidity protocol—takes things up a notch by introducing the usage of NFTs as collateral for loans.

The NFTuloan Liquidity Protocol
Per the project documents, NFTuloan is a liquidity pool provider for digital arts, domain names, collectibles, gaming cards, trading cards, virtual lands, utilities, etc. NFTuloan prides itself as an advanced, powerful tool to liquify your dormant NFTs. Thus, increasing trading volume and making more money on several secondary markets.

Built on the principle of transparency and inclusivity, NFTuloan throws its door wide open for all types of NFT collectors. Whether you're a newbie in the game, a renowned digital art collector, an old crypto holder, enthusiast, gambler, or a flipper, NFTuloan welcomes you to its groundbreaking platform.

With NFTuloan you can seamlessly leverage your NFT holdings to access short and long-term loans. Additionally, NFTuloan is like a pawn shop for NFTs—users can sell off or deposit their holdings for cash in a super convenient manner.
How NFTuloan Works
Since the beginning of 2021, NFTs have experienced an unprecedented rise in value. This tremendous increase opened up opportunities for developers to put these non-fungible tokens to use, as is evident in P2E-based games and access to exclusive events.

As the demand for NFTs continues to rise, hundreds more of these projects have launched, making it a bit difficult for average investors to acquire all of the high-yielding ones at the floor price.

NFTuloan resolves this sticking point.

NFT owners in need of liquidity to build their portfolios can conveniently apply for loans using their dormant tokens as collateral.

How?

To apply for loans on NFTuloan, users must register on the official website. Once completed, you must link your crypto wallet to the platform. After that, you can apply for loans using your NFTs as collateral.

Each loan has a payback duration of 1 hour to 30 days, and the interest rate will depend on the value of your NFT. NFTuloan's "instant NFT estimation" feature guarantees accurate, transparent, and fair valuations in seconds.

NFTuloan takes things further by incorporating an NFT secondary market. This platform will house distressed NFTs of borrowers who default on their payments. NFTuloan will offer community members a massive 30% discount on these NFTs. However, they can only be bought using $Uloan—the platform's native token.

By adopting the peer-2-pool lending system and a clean business model with actual activity devoid of fictitious claims, NFTuloan will hope to rekindle users' trust in DeFi and set it on the path of global adoption.