LG Electronics unveils new NFT platform 'LG Art Labs'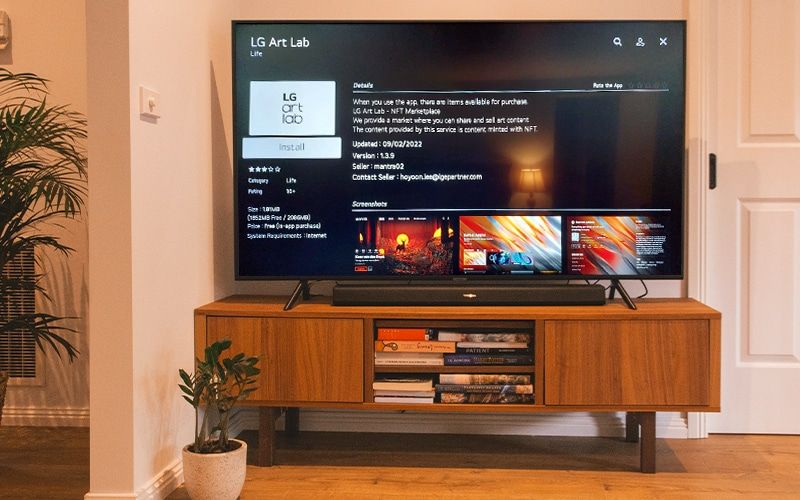 LG Electronics has launched its own NFT marketplace called "LG Art Labs," making it the second South Korean TV manufacturing giant to do so this year.
The electronics titan announced the launch on Twitter on Sunday, noting that the platform will "offer a curated selection of world-class artists integrated seamlessly" into mobile devices, desktops, and LG TVs.
As per announcements, the NFT platform will be available to all US LG television owners running webOS 5.0 and will be accessible from the LG home screen. Users will be able to buy and sell digital collectibles directly from LG Art Labs.
Transactions on the marketplace are handled by the company's in-app crypto wallet Wallypto, which was developed by Hedera network last September. Recall that LG collaborated with Hedera in 2020 after joining other tech behemoths like IBM, Google, and Ubisoft in Hedera's governing council.
The platform currently offers limited functionalities, given its new status. However, users can purchase an NFT by scanning the QR code and using the Wallypto app. Transactions will be fulfilled via the USDC stablecoin. Meanwhile, the first NFT collection is expected to be available on the marketplace on September 22, released by artist Barry X Ball.
As earlier mentioned, LG is not the first Korean TV manufacturer to integrate NFT trading into its products. Back in March, Samsung inked a deal with NFT marketplace Nifty Gateway to build a new NFT platform for Samsung TV owners.
Samsung's NFT platform is supported on the company's 2022 product lineup, including the MICRO LED, Neo QLED, and The Frame TVs.