Life Crypto: Crypto Holding and Transfers Made Easy. Traditional Banking Style with Non-Custodial Crypto Wallet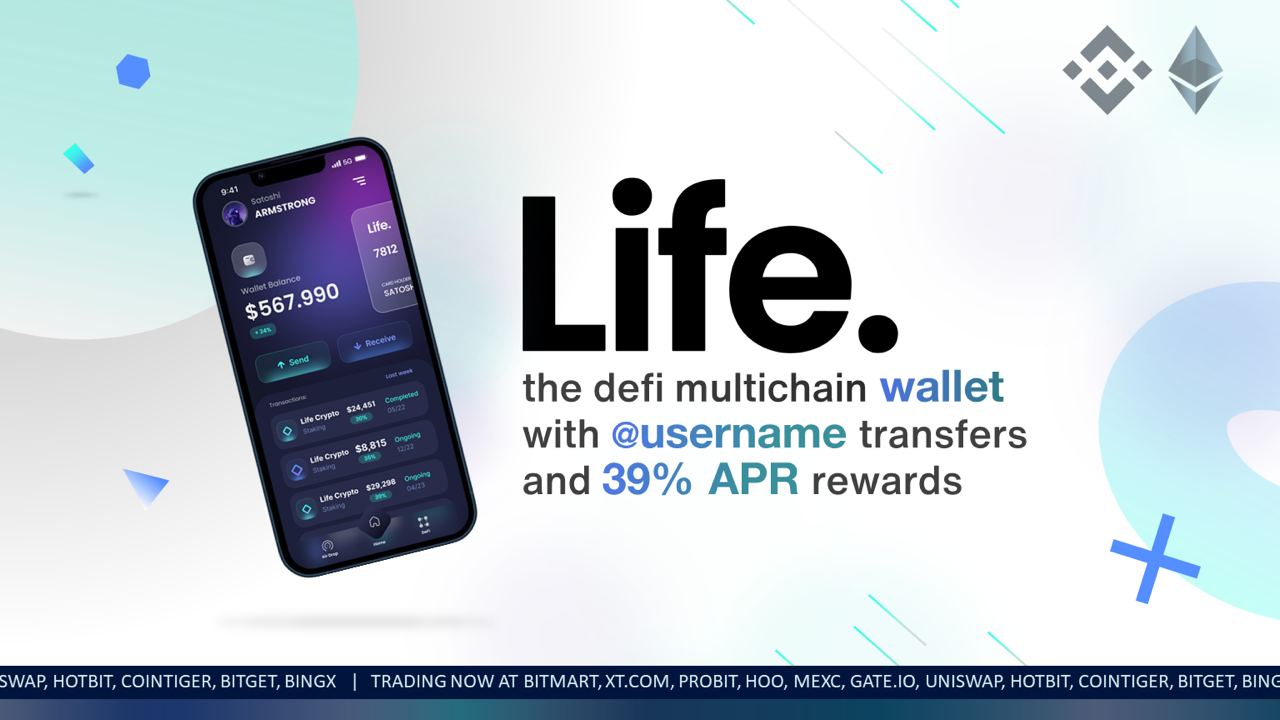 Melding the traditional banking interface that most of us are used to with a non-custodial crypto wallet service, Life Crypto makes a seamless and easy to use experience for all. With a feature-packed wallet that offers swift transfers and even has DeFi options, Life Crypto is all set to change how people look at the complexities of crypto holding.
Crypto or Cryptic?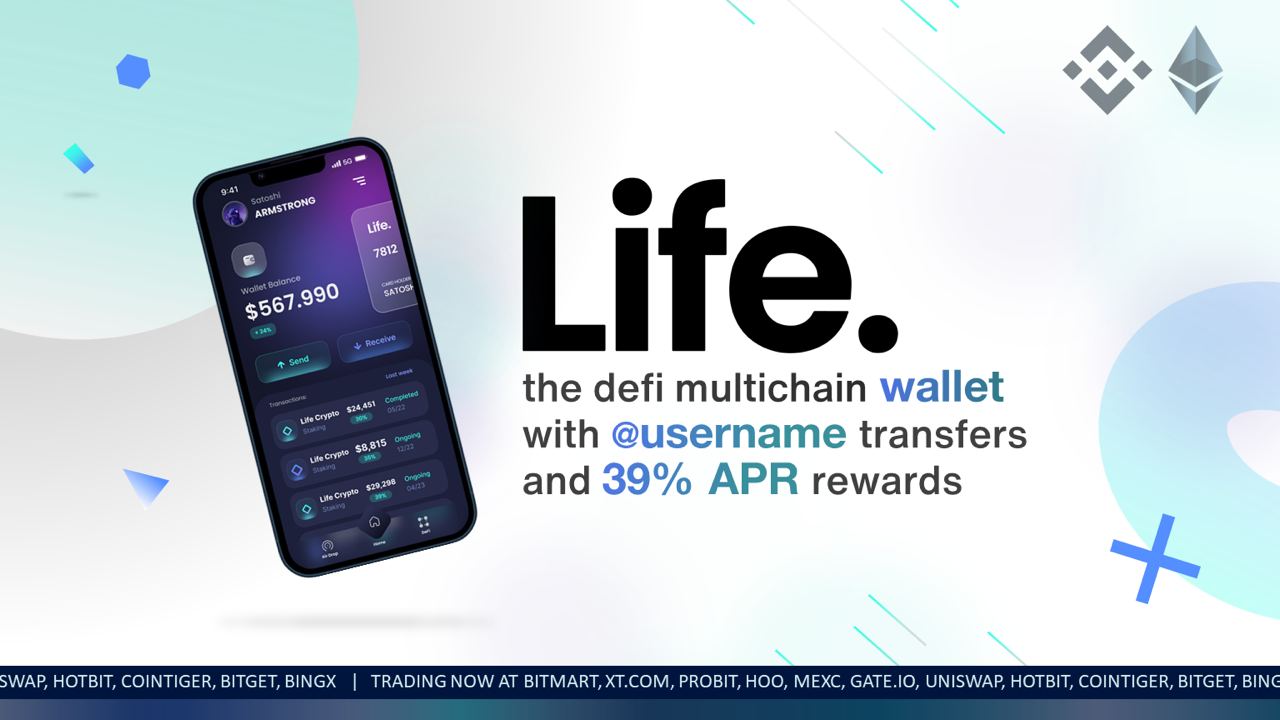 Among the many reasons that cryptocurrencies today are extremely popular, military-grade security is one of the most prominent features. Using complex cryptology, blockchains of today rely on intricate mathematics to function. The complexity of the math also seeps down into the daily use of wallets.
Non-custodial wallets use a long string of characters to represent the public and private keys. These alphanumeric codes, though offering a robust security that is near impossible to break, have their own set of issues:
Wallet Addresses: Remembering a public key or a wallet address is a difficult task and with a long set of characters, misspelling even one character means your cryptos are lost.
Complex Onboarding: Understanding how to operate wallets, store cryptos, connecting with DEXs and other DeFi services requires a fair degree of competency and is not a cup of tea for everyone.
Central Services: Current services that do offer simplified experience are custodial, meaning your cryptos are in their possession and all you see is an interface that displays relevant data.
Chain Hopping: Buying or selling an asset for another one that uses a different blockchain forces people to use a central service, defeating the purpose of decentralization and blockchain security.
Life Crypto: Non-custodial Yet Easy
Life Crypto uses a unique method to offer all crypto related services within a non-custodial environment, but with a traditional banking like system that makes it extremely easy for anyone - even a newcomer in the crypto world - to instantly understand and start using decentralized services.
A few features of Life Crypto include:
Nicknames, Not Addresses: A Life Wallet user can send cryptos to another Life Crypto user by simply identifying with the right username. No more need to remember which complex address belonged to whom.
Face ID: Use your biometric tools built right into your smartphone to access your wallet instead of inputting private keys or passwords.
Instant Transfer: One of the fastest throughputs, Life Crypto can transfer assets in a fraction of a second.
Staking: DeFi services built right within the wallet. Stake LIFE tokens without needing to connect to a third service. With up to 39% APR, Life Crypto offers substantially more savings than a traditional savings bank account.
Multichain: Running on both BSC Smart Chain and Ethereum, users can instantly switch between ERC20 or BEP20 LIFE tokens should they want to send tokens out.
Debit Card: The upcoming VISA/MasterCard debit card will allow users to spend their crypto assets without converting to fiat, offering a real-life use of Life Crypto services.
With services that rival the ease of central systems, Life Crypto never holds users' funds and only the token holders have access, therefore offering the best of both worlds.
Life Crypto Team
Composed of industry veterans and experts, the Life Crypto team consists of professionals who have experience in Oracle, Microsoft, and extensive blockchain knowledge. Pooling their knowledge, they have understood the current issues faced in the decentralized industry and Life Crypto is the culmination of their efforts.
Developing a crypto ecosystem that offers non-custodial services in a traditional environment, coupled with DeFi and banking services, Life Crypto sets in motion a real possibility of crypto-assets going mainstream with anyone being able to use the services and enjoy the benefits of cryptocurrencies.
To know more about Life Crypto, check out their website or follow the latest updates on their Telegram channel or Twitter account.