Liquidity Migration Live On Gravis Finance As It Plans To Launch Classic Yield Farming Pools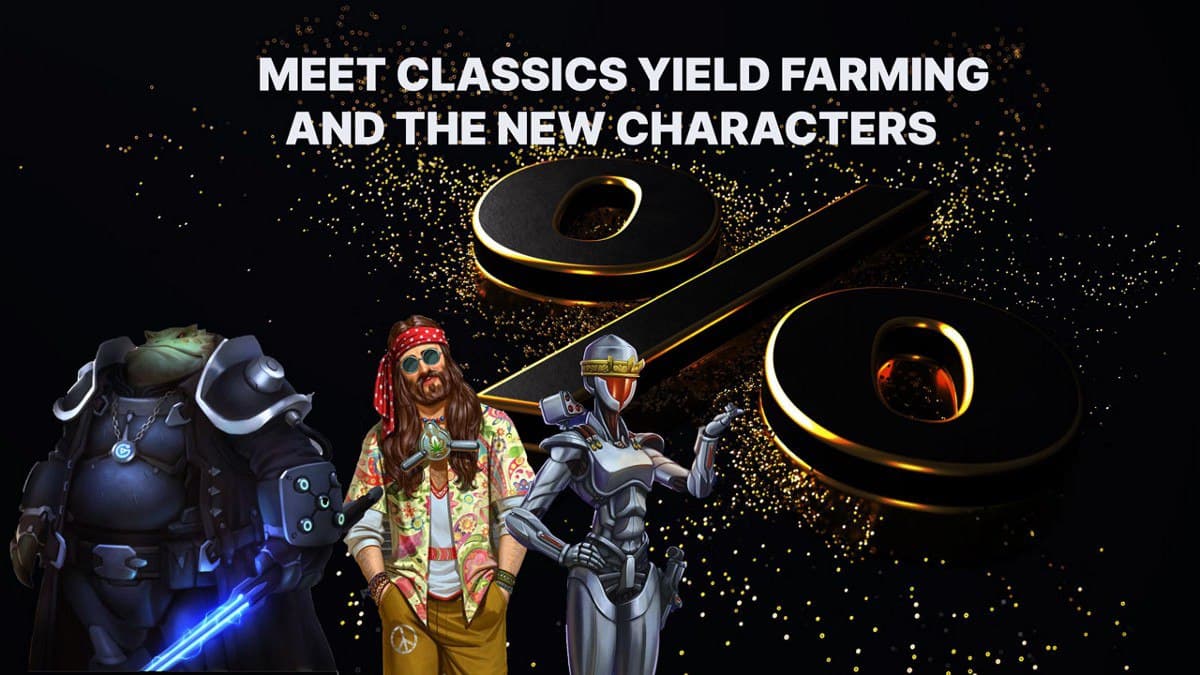 Gravis Finance is a gamified decentralized finance ecosystem; an NFT focused multi-chain decentralized exchange that also has a cross-chain bridge. The platform is powered by Binance Smart Chain (BSC), Polygon, and HecoChain blockchain networks. The platform aims to provide users with maximum user comfort, simplicity, and security. Gravis Finance platform is at the cutting edge of blockchain innovation and next-generation solutions. They test every additional feature and then go ahead to implement it if they see any potential.
On October 14, 2021, Gravis Finance is working on launching its classic Yield Farming Pools. However, they already launched Liquidity Migration on October 11 in preparation for the October 14 launch.
Gravis Liquidity Migration
As a way to incentivize the liquidity migration, the platform has issued 100,000 Gravis Finance governance tokens ($GRVS), (A)steroid Mining NFT game ship parts, equipment, metal, and a chance for every migration participant to win a ship. There are also other additional benefits to participating in the liquidity migration process. After successfully migrating liquidity to the Gravis Finance DEX, you can stake your Gravis Finance liquidity pools (LPs) in the farming pool of the platform and be rewarded with an extremely high annual percentage yield (APY). Please note that migration is currently live on BSC and Polygon networks.
How Liquidity Migration Works
Users should go to the Migration tab on the Exchange page.
Once you click on the Migration tab, you will select the liquidity pool tokens you want to migrate from the list on the page.
Enter the number of liquidity pool tokens you want to transfer or click on "MAX" to enable you to transfer all your available LP tokens.
After you have that, click the "Approve" button and approve the transaction in your wallet to help you transfer the selected liquidity pool tokens from your wallet.
Click on the "Migrate" button and approve the transaction in your wallet in order to complete the migration.
To see your available liquidity, click on the Pool tab.
Requirements for Participating in the Airdrop
All wallets with a minimum of $1000 worth of migrated liquidity will be eligible to join the Gravis airdrop automatically. You don't need to do anything else to qualify. Note that all the migrated liquidity should remain on Gravis Finance's pools until the airdrop. Therefore, you should not transfer them back for any reason.
The airdrop will only start if there is a minimum of 100 participants eligible for a reward on any of the available networks. Meanwhile, the minimal time for Gravis Finance to have the liquidity in their pools is 14 days (2 weeks). The participating pools and donor DEXs include the following:
BSC:
Pools: Cake-WBNB, BUSD-WBNB, BUSD-USDT, ETH-WBNB, and ETH-USDT
DEXes: Pancakeswap, Biswap, Apeswap, and Mdex
Polygon:
Pool: ETH-USDC, ETH-MATIC, USDC-MATIC, USDC-USDT, and ETH-USDT
DEXes Quickswap, Apeswap, and Sushi.
Overview of Gravis Finance
Gravis Finance is a decentralized finance (DeFi) platform with a huge focus on non-fungible tokens (NFTs) and gaming. The ecosystem includes NFT gamified farming called (A)steroid Mining, a multi-chain DEX, cross-chain bridge, and High Yield Auto-farming. The platform is designed to provide easy and simple to use products for daily DeFi earnings. Gravis Finance arguably has the most transparent mechanisms built on the blockchain protocol.
By partnering and collaborating with many notable projects and leveraging the best practices of blockchain technology, the Gravis Finance NFT platform provides user-friendly tools to interact with the recent DeFi products. The mission of the platform is to help users gain access to affordable tools to generate basic income irrespective of initial capital.
Check our guide of the most promising crypto