Lisk Grant Program To Incentivize Blockchain Entrepreneurs and Developers with 1.3 million USD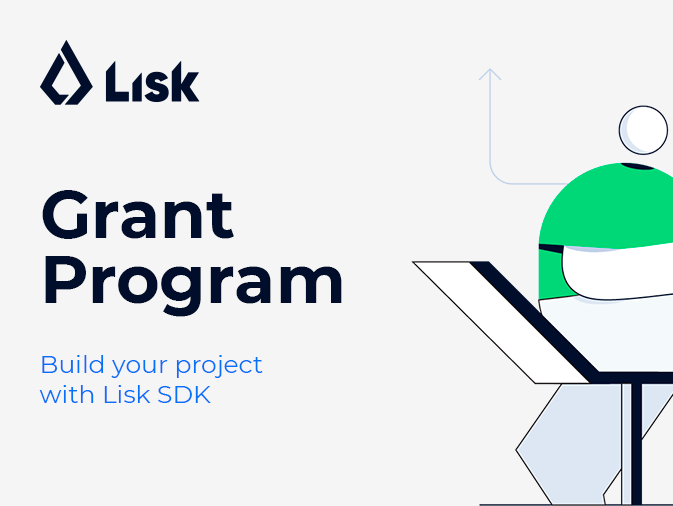 Blockchain has revolutionized virtually every sector of the global economy, and we are yet to fully maximize the potential of the revolutionary technology. However, the financial support for entrepreneurs and developers is most of the time insufficient. Most of these entrepreneurs and developers are unable to raise funds for their projects, and that has hindered the projects' 'market-readiness.' To help these categories of people with access to finance, Lisk is offering $1.3 million in grants to Blockchain entrepreneurs. Successful projects will be awarded $66,000 as grants, allowing them to build their projects using the Lisk Software Development Kit (SDK). All successfully selected projects will receive grants paid in $LSK. The projects are required to have their codebase open-source, however, they will own the intellectual properties and rights.
Wave 4 of the Lisk Grant Program is coming to an end, therefore we encourage teams to apply for the grants by March 31st, 2022.
The Basic Requirements:
Minimum of 2 founders in a project
To be eligible to apply for the grant, you need to have a co-founder, one of you having JavaScript programming experience. JavaScript being the most popular programming language, it is relatively easy to find a team of developers to build the project. If you are still looking for a developer to join your team, join the  Lisk community and get in touch with an extensive developer community already engaged in the Lisk ecosystem.
Have a good business plan and pitch deck
A successfully selected project should have a comprehensive business plan and a pitch deck which presents the idea of the project. Teams can apply by sending all the details about their project, as well as the relevant documents listed on the website. Once your application is received and reviewed, you will get regular updates regarding the process. If your project is selected, you will be invited to an interview to pitch your idea before you are officially enrolled in the program.
Use the latest Lisk SDK
Another requirement for the project is to build the blockchain application using the latest version of Lisk SDK. Moreover, ensure that your application code is open-source. If there is a reason you would want parts of your code to be closed-source, you can explain your concerns to the team during your pitch.
Blockchain Application Categories:
The Lisk team has outlined 8 major categories for blockchain applications that can be part of the Lisk Grant Program. These categories were selected as inspiration for teams to build applications with the highest growth potential within the blockchain industry. If you have a project that doesn't meet any of the aforementioned categories, you can still apply and present your solution. These categories include stablecoins, smart contracts, blockchain bridges, Oracles, privacy-preserving chains, lending, DAOs, and DeFi.
Notable Projects That have Joined the Grant Program:
Enevti
Enevti is a decentralized social media and non-fungible token (NFT)-based platform. It is built to help fans enjoy authentic relationships with their preferred influencers. It is the first redeemable NFT with a creator finance protocol.
Kalipo
Kalipo is a blockchain-powered platform built to support DAOs. The platform allows users to democratize decision-making, efficiently manage funds, build flexible team structures, and many more.
Colecti
Like Opensea, Colecti is an NFT marketplace. It serves as a bridge between all Lisk NFT-related blockchain applications. You can easily create, buy, and sell your digital collections on Colecti.
Idntty
Idntty is an identity and public key infrastructure designed for developers and end-users to manage their private data and digital signature.
Conclusion
With the number of blockchain projects already built with the Lisk SDK, it is undeniably clear that the team is providing an essential service in the blockchain space. Creating the right tool to help build blockchain applications and then offering a 66,000 USD grant per project is revolutionary. It presents a solid foundation for developers to kick start their projects. The future potential of the Lisk ecosystem is undeniably great. To apply for the grant, kindly check the website.
Check our guide of the most promising crypto