Meta debuts new metaverse series starring Keke Palmer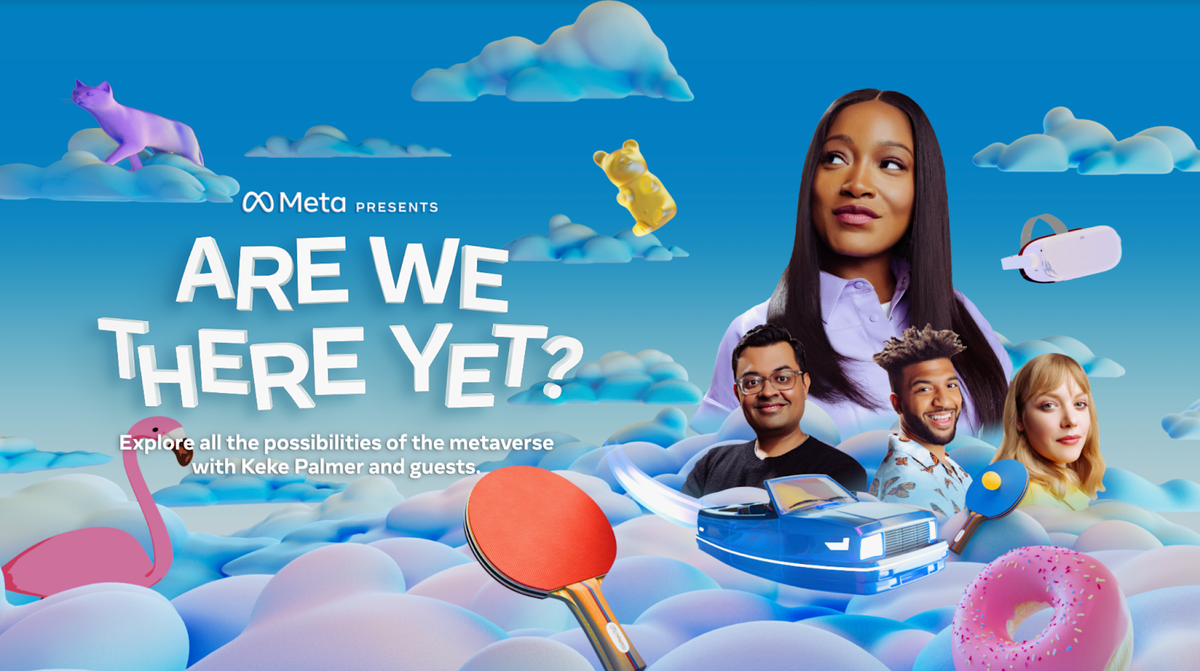 In a bid to explain the metaverse concept to everyday folks, Meta has launched a new video series called "Are we there yet?"
American actress and TV personality Keke Palmer will feature as the host of the "metaverse 101" show, which has been described as part Bill Nye the Science Guy and part Comedians in Cars Getting Coffee.
The initiative is being spearheaded by Creative X, the internal creative agency of Meta, and the first installment is scheduled to drop at 9 a.m. ET today.
Palmer will host Meta's vice president of the metaverse Vishal Shah in the first episode. The duo will explore topics on how creators are already using Meta's Horizon Worlds on comedy clubs and Yoga retreats projects, including Jordan Peele's feature film, Nope, as well as how artists and creators are pushing the boundaries of immersive and social worlds through a rousing game of Now, Future, Never.
In subsequent episodes, Palmer will welcome more artists, creators, metaverse experts, and other guests. They will discuss metaverse-related developments and how the burgeoning sector will help people interact better and become more collaborative, all while driving together in a car through a VR environment.
Since its major rebrand in October 2021, Meta has continued to pour money into the metaverse, a sector that CEO Mark Zuckerberg sees as the next version of the internet. Earlier this month, the company pulled the plug on its Novi wallet pilot project and money-transfer service and shifted focus to the metaverse.