MetaSolare, a New Project Bringing Web3 to Gaming, Anime, and Music, Releases Project Details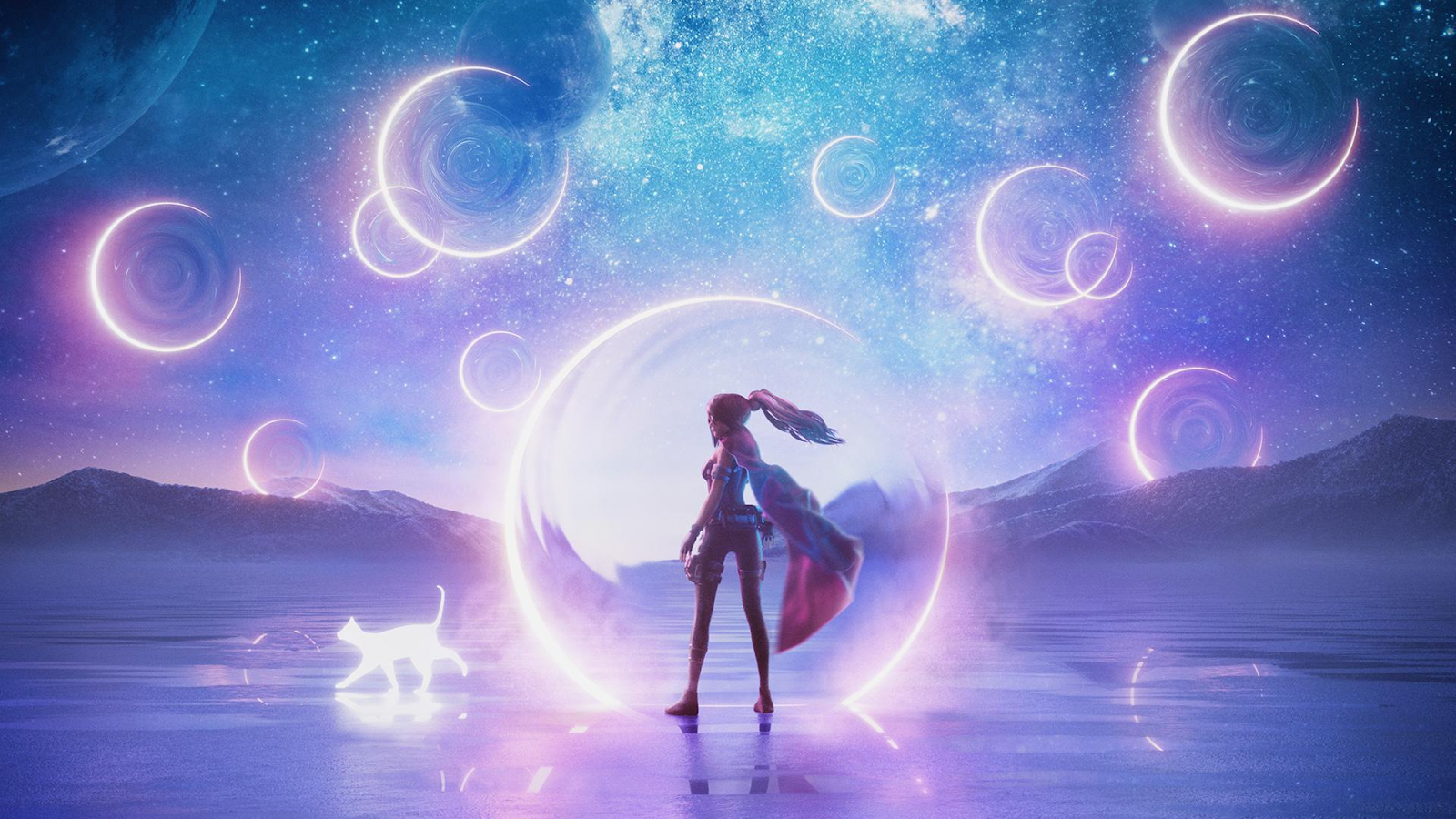 Project Co-Founders Include DJ Steve Aoki and Masato Matsuura, Founder of Japanese Entertainment Company Avex
MetaSolare (CEO/Co-Founder Kentaro Beppu, COO/Co-Founder Asahi Iwanaga) is a new start-up founded by eight experts in the entertainment, blockchain, and financial fields. The project released details of its upcoming Web3 project, which aims to bring blockchain technology to the worlds of Gaming, Anime, and Music, which are available on its official website.

The world is on the verge of a paradigm shift from Web2 to Web3, and new genres of entertainment that make full use of NFTs and tokens are beginning to see wide adoption. But this new era needs a new type of thinking, and a new open architecture where users have the power, and are involved in making the decisions.
To adapt to this revolution requires more than just knowledge of the entertainment industry: it requires knowledge from the blockchain and financial worlds as well. MetaSolare has brought together experts from all these industries to form an entirely new type of Web3 entertainment project.

These experts include co-founder DJ Steve Aoki, one of the most well known members of the crypto community, as well as Masato Matsuura, the founder of Avex, one of Japan's biggest media and entertainment companies. Together, they are proud to work on the MetaSolare Blockchain Ecosystem.


Project Vision


Building a new entertainment ecosystem takes three things: blockchain technology that allows users to own digital content, financial elements to allow for a sustainable content-centered economy, and game technology that allows for large-scale interactive communication.
MetaSolare isn't a project that uses content and IP simply as instruments for financial investment. Instead, it fuses these three elements in a way that allows for entirely new entertainment experiences in the fields of anime, gaming, and music, where everyone involved can create them together.


■Game Fi
The words "Play to Earn" and "Play and Earn" are commonly used when talking about Blockchain games. MetaSolare looks to go a step further, to a society where games are part of everyday life.
In this world, everyone around the world can become a "co-creator", helping to build a new future for gaming in any number of ways and from any number of places. Their passion for the game can become assets both tangible and intangible.
To make this possible, MetaSolare is working with a team of developers who have experience making some of the biggest video gaming titles in the world. Together, they'll build a better world empowered by gaming, a dream that everyone can work towards together.

■Anime Fi
Combining anime and blockchain opens up new possibilities for users to get involved with animation in any number of ways. The MetaSolare project combined NFTs, tokens, and technology to create an entirely new form of animation in tandem with users and creators.

The experience of digitally owning part of your favorite anime can offer any number of new experiences and open the door to an entirely new funding model. And MetaSolare will be there to offer you that world.

■Music Fi
NFTs and tokens are a powerful tool to connect artists and fans, which allow for new types of ownership and ways to support creators. These new tools will change how music is made, and how stars are born.


MetaSolare will be creating crypto-native music artists, backed by DAOs and NFTs. MetaSolare token and NFT holders will be given the opportunity to be directly involved in the artists future: for example, token and NFT holders will help hold auditions to pick new artists and talents and help them get ready for their big debut, with livestreams being held at regular intervals to help show how far they've come.

MetaSolare's team has deep connections in the global music scene, and in Asia particularly.  MetaSolare Co-Founder Steve Aoki is one of the most well-known DJs in the world, and Co-Founder Masato Matsuura is the founder of Avex, one of Asia's largest entertainment companies. These deep connections make them uniquely positioned to make the next generation of crypto-native music a reality.



Core Members
MetaSolare's core members are a group of leading experts from the entertainment, blockchain, and financial industries, who've come together as individuals to create a way to provide entirely new forms of entertainment, and build a new economy together with users and creators.

KENTARO BEPPU (CEO / Co-Founder)
After working as the national general manager of a major restaurant company, Kentaro Beppu started his own business in the field of IT marketing. He became fascinated with the world of blockchain through his cryptocurrency investments that began in 2016. In addition to his roles as an entrepreneur and investor, he posts on YouTube and other social media under the name "Ken Jinguji", where he educates Japanese people about blockchain-related issues and financial/investment literacy. Kentaro has also been a huge video game enthusiast since childhood, and he spends many of his free hours gaming. In the blockchain gaming world, he's been both a manager and a player, and his past experiences include managing a guild of over 500 people. As CEO at MetaSolare, he is involved in key decision making throughout the project.

ASAHI IWANAGA(COO / Co-Founder)
Asahi is the Chief Operating Officer for MetaSolare, and former President & CEO of Avex Technologies. Previously, he spent three years publishing games on Steam at an international game publisher. He worked as a product manager in the broadcast/VOD entertainment industry at a NASDAQ-listed company. Asahi also attended college at the University of Wisconsin-Madison before helping found an e-commerce service at a Silicon Valley startup in 1999. As of 6/24/2022, in order to focus full-time on the MetaSolare project, Asahi left his role as President of Avex Technologies and now serves as Avex's Web3/Blockchain Technology advisor. As COO of the project, he will be involved in all important decisions.

MASATO MATSUURA (Co-Founder)
Masato is the founder and current chairman of Avex, Inc. one of Japan's leading music and entertainment companies. He has been active in the entertainment industry for more than 30 years, not only as a business owner, but also as a producer under the stage name Masato 'Max' Matsuura. He is a widely recognized leader in the industry for his fearless, ground-breaking approaches and willingness to try new things. Being one of the first to introduce dance music to Japan, Masato has extensive relationships with famous DJs from around the world. Now he's ready to find the next generation of entertainment in the world of blockchain and the metaverse.

STEVE AOKI(Co-Founder)
With 77 million monthly average users across all platforms, 2x GRAMMY nominated music producer, artist, fashion designer, entrepreneur and Web3/NFT visionary Steve Aoki is one of the most successful cross-genre artists in the world. From his genesis NFT collection "Dream Catcher" first launched in 2021 and "Dominion X" (the first episodic series to launch on the blockchain, created with Stoopid Buddy Stoodios) and the creation of his NFT membership community A0K1VERSE, to the inception of NFT marketplace OddKey (with Venom and Spawn creator Todd McFarlane), Aoki has cemented himself as one of the most successful yet boundary-breaking figures in the metaverse. Additionally, Aoki continues to create cultural touchpoints through projects such as his partnership with Sandbox for the sale of Aoki's Avatars, and collaboration with Snoop Dogg on the release of the "Da Da" EP dropped exclusively on blockchain-based Gala Music.

TSUBASA MURAKAMI (CLO / Co-Founder)
Tsubasa is a certified M&A Senior Expert and a certified Business Succession Senior Expert with the Kinzai Institute for Financial Affairs. He worked at a government agency for six years, where he participated in over 200 projects including cross-border energy asset purchases and sales, business investment reviews, and financing. In 2016, he began angel investing and building investment funds, participating in financing projects worth more than two billion USD in total. He now puts his experience to good use working with lawyers and tax accountants both in Japan and abroad to enhance corporate value through business development studies and M&A advisory services. Tsubasa majored in finance and management at UCLA and graduated from the Keio University School of Economics.



SEIHAKU YOSHIDA (Co-Founder)
Seihaku Yoshida founded HashPort, Inc. in 2018 and ran the company as President. He has helped support numerous projects such as IOST, Enjin, Qtum, Tron, Tezos, and others in their efforts to expand into Japan. In 2020, he founded and ran HashPalette, Inc. as an NFT subsidiary of HashPort. HashPalette conducted Japan's first IEO in 2021, attracting 22.4 billion yen for a billion yen offering.
He is a co-chair of the ICOIEO committee of the Japan Crypto Asset Business Association (JCBA), the largest crypto asset industry organization in Japan, a co-researcher at the School of Engineering of the University of Tokyo, and a co-member of the Crypto Asset Research Project by the Global Research Institute of Keio University.

Prior to founding HashPort, he worked for Boston Consulting Group. At BCG Digital Ventures, the company's digital business development arm, he was the youngest Venture Architect in the Tokyo office and worked on projects in Japan and China. He graduated from the Keio University School of Law.



ROBERT TRAN (Co-Founder)
Graduated with a Bachelor of Science in Manufacturing Engineering from Boston University in 1992.
In 2004, Robert Tran joined Experian (listed on the London Stock Exchange), a leading global information services company, where he served as VP and Branch Manager after the launch of Experian Asia Pacific. Since 2009, he has served as Executive Director and co-founder of iClick Interactive (NASDAQ listed), the largest digital marketing automation platform and SaaS solution provider in Asia, where he has been involved in the company's management. In 2015, he founded UNDONE in Hong Kong, an industry-leading D2C company for customized watches. The company operates in two locations, Hong Kong and Tokyo.
In March 2021, UCOLLEX INTERNATIONAL, a next-generation creator platform using blockchain NFT technology, was established. Robert serves as its CEO.
He is also a Director and Executive Director of Animoca Brands Japan.


TAKASHI HATANAKA (Co-Founder)
Takashi started his career at Goldman Sachs in 1993. After working in the IT department developing trading systems, he joined the company's New York quant department in 1996, and then its proprietary trading department in 2002, where he was involved in modeling, risk management, and equity derivatives trading. After returning to Japan in 2004, he led the establishment of a quant team in Asia as the Managing Director and was transferred to Hong Kong, the base of the Asian division in 2011. He then led the Equity Derivatives and Quantitative Trading Division, which utilized state-of-the-art technology. After leaving the company in 2016, he worked as an investor and advisor for venture and investment companies in Japan and Southeast Asia, participating in business startups primarily in the areas of machine learning and management and capital strategy. After returning to Japan in 2019, he came to realize the significance and possibilities of not just the IT field, but the medical field as well. He now serves as full-time director and CFO at a bio-venture company, helping society and expanding strategic business opportunities in the field of private practice.

SHINICHI HISAMATSU (CTO)
After earning a master's degree in Media and governance from Keio University, Shinichi Hisamatsu studied computer science and man-machine interfaces as a researcher at the Interfaculty Initiative in Information Studies at the Graduate School of Interdisciplinary Information Studies (University of Tokyo), as well as at the MIT Media Lab and Keio University School of Nursing and Medical Care.

A passionate supporter of start-ups and pioneering thinkers, Shinichi has used his technical expertise to help multiple companies to launch with success.

He is an expert in a wide range of digital technology, including web development, mobile applications and blockchain.

In his previous role as CTO of Zen Global Limited, Shinichi built a blockchain-based donation platform and auditing service for charitable foundations, NPOs and NGOs in Malaysia, Britain, and multiple other countries.

He is currently CTO of Theo Design and Aipro Inc, and is researching methods of using digital technology to support entrepreneurs at Aoyama Gakuin University.

TERUAKI ASANO (CFO)
Teruaki joined Goldman Sachs' finance division in 2005. Over the next 15 years he was responsible for monitoring P&L, balance sheets, and valuations of financial products in fixed income, equity derivatives, real estate and private equity.

After leaving Goldman Sachs in 2020, he moved on to serve as the CFO of a real estate venture company. There he gained experience in debt financing, monitoring performance of proprietary investments in real estate and private equities, and managing back-office functions. Currently, he is a venture capitalist, giving financial advice to a wide variety of start-up companies.

Teruaki has a bachelor's degree in Economics from Rikkyo University and an MBA from Waseda Graduate School of Finance, Accounting and Law. He is a CFA Charterholder and has also passed the US CPA exam in the state of Washington.


Partners
In an age of individual excellence, MetaSolare is building a Web3 world with partners across industry boundaries.

Partner Companies (As of July 2022)

ABEJA, Inc.
Avex Creative Factory Inc.
Avex Technologies Inc.
HashPort Group ( HashPort Inc. HashPalette Inc. HashBank Inc.)
Ucollex International Limited
More partners to be announced.
Corporate Info
MetaSolare Pte. Ltd. is the organization tasked with development and operation of all aspects of the MetaSolare Project.

Company Name: MetaSolare Pte. Ltd.
Company Address: Asia Square Tower 2, 12 Marina View, #10-02, Singapore 018961
Date of Establishment: 3/16/2022
Representative :CEO Kentaro Beppu, COO Asahi Iwanaga
Website: https://metasolare.io
Email: contact@metasolare.io
Twitter: @metasolare https://twitter.com/metasolare