Monthly NFT trading volume climbs to a record high of $6 billion in January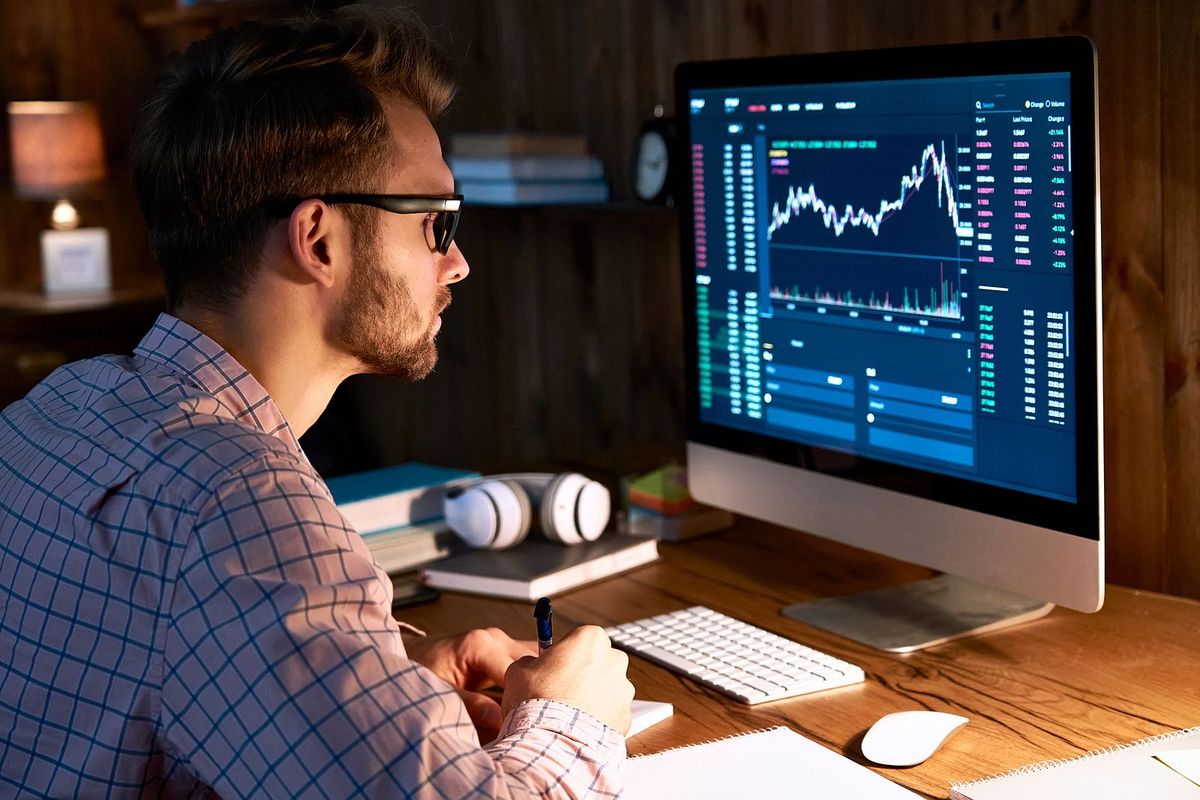 With January coming to a close, the monthly trading volume of the NFT market has reached a new all-time high of $6.13 billion.
According to data compiled by The Block Data Dashboard, the market for digital collectibles grew by 129% in January relative to December.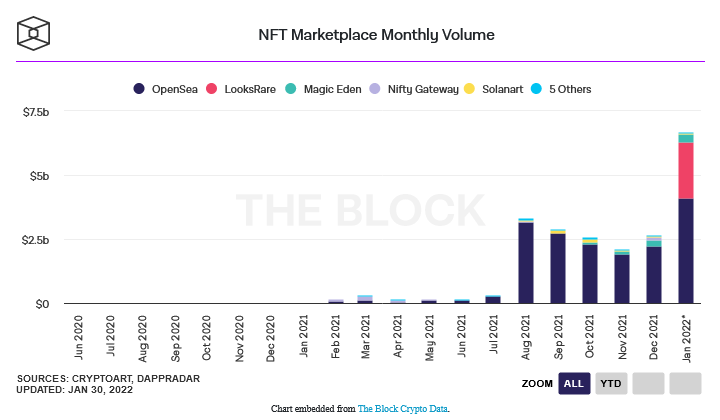 Interestingly, a significant portion of this volume came from OpenSea's latest contender LooksRare. The NFT platform, which made its debut with a so-called "vampire attack" on OpenSea, has recorded nearly $2 billion in sales since its launch on January 10.
As reported by BTC PEERS, LooksRare entered the NFT scenes with a bang, threatening to unseat OpenSea as the world's largest NFT marketplace. The platform lured OpenSea customers through its LOOKS token. Users who had transacted up to 3 ETH on OpenSea between June and December were eligible to claim free LOOKS tokens. Furthermore, users receive free LOOKS when they buy or sell NFTs on the platform. They can also earn even more by staking the token on the platform.
However, the attempt to become a major NFT marketplace has been marred with wash trading.
For the uninitiated, wash trading involves the same trader buying and selling an asset simultaneously to create artificially high trading volume. In the case of LooksRare, since users are rewarded for trading, a trader can put up an NFT for sale and buy it with another wallet he controls just to earn the LOOKS.
CryptoSlam identified over $8 billion worth of wash trading on LooksRare.
Check our guide of the most promising crypto