Most cryptos are securities, SEC Chair says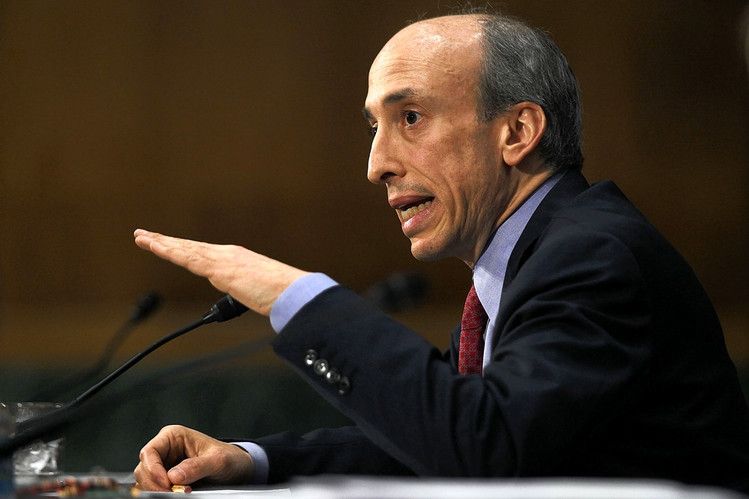 In his testimony before the Senate Banking Committee, Gary Gensler, the head of the US Securities and Exchange Commission (SEC), said that many cryptocurrencies are securities.
While responding to a question from Senator Pat Toomey about the security status of cryptocurrencies, Gensler opined that "very many" digital assets, including stablecoins, can be viewed as securities or investment contracts.
In July, the SEC Chair left clues suggesting that regulation may be coming to the stablecoin scenes. He reiterated his stance this month, noting that stablecoins may enable dubious users to "sidestep" public policy goals.
Toomey, a top Republican on the Senate committee, said it is not clear how the SEC applies the Howey and Reves tests (a standard test used to determine whether a product is a security or not). He referenced the concerns recently raised by Coinbase when the SEC threatened to sue it over a crypto lending product.
Why wait to make the SEC's views known only when it swoops in with an enforcement action, in some cases, years after the product was launched? This is regulation by enforcement and it's very objectionable, and I'm concerned it can stifle domestic innovation.
In his defense, Gensler stated that "Congress painted [with] a broad brush, and it actually included about 35 different things inside the definition of a security act."
However, Toomey disagreed, noting that the definition is "well defined," even though it is broad. He added that "we certainly shouldn't be taking enforcement action against somebody without having first provided that clarity" about how cryptocurrencies classify as securities.
Senator Elizabeth Warren cited the crypto market dip last week and the successive downtime of Coinbase and asked if the SEC could do anything to help investors recover their money. Gensler said the SEC could not help since Coinbase is not registered with the regulatory body.
He further stated that cryptocurrencies are "a highly speculative asset class. [And] it doesn't sound like the path" to financial inclusion as envisioned by crypto advocates. He suggested that crypto companies should register, seek an exemption, or seek a no-action letter and align with the SEC to ensure that they're registered.
(I am) not negative or minimalist about crypto. I just think it would be best if it's inside the investor protection regime that Congress laid out.
In closing, Gensler slammed the crypto industry for its lack of regulation, likening it to the 'Wild West.'