NFT and metaverse trademark applications surge in 2022, eclipse 2021's total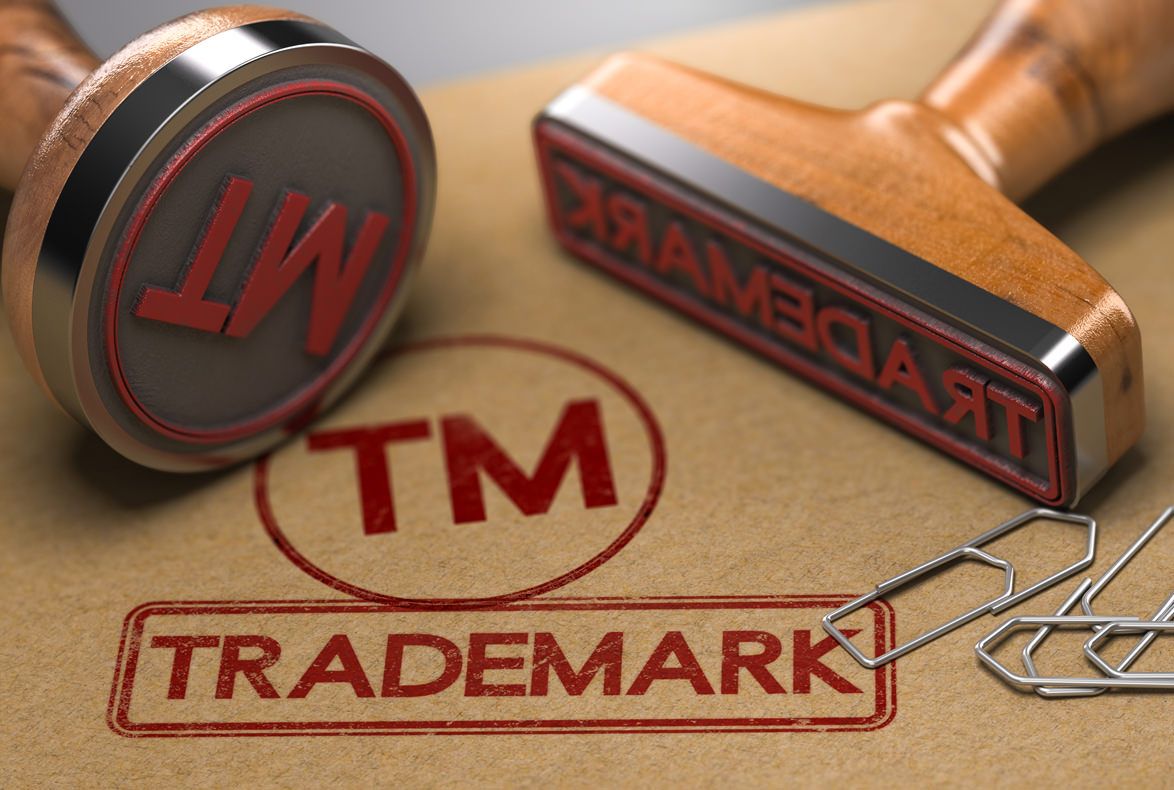 With four months left till the end of 2022, the number of crypto, NFT, and metaverse-related trademark applications for the year has already surpassed last year's figure.
According to data shared by trademark attorney Mike Kondoudis on Tuesday, as of August 31, 2022, more than 3,600 trademark applications had been submitted to the United States Patent and Trademark Office (USPTO) for cryptocurrencies and crypto-related services. Comparatively, this figure was 3,516 for the whole of 2021.
The figures were a lot higher in the NFT and metaverse sectors as 2022 saw over 5,800 NFT patent applications compared to 2,087 in 2021. Meanwhile, metaverse and Web3-related trademark filings had more than doubled as of August 2022, sitting at 4,182, compared to 2021's 1,866.
March 2022 reportedly had the highest number of filings across all three niches - 1,078 for NFTs, 604 for crypto, and 759 for the metaverse. So far, July and August have had the lowest number of applications.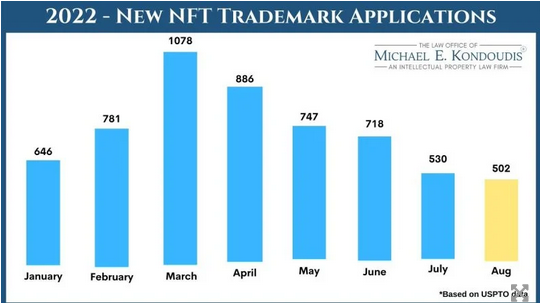 Beyond exploring developments in the metaverse, many celebrities and corporates are entering the space to secure their trademark. Notably, in late 2021, French luxury fashion brand Hermes filed a lawsuit against MetaBirkins founder Mason Rothschild for allegedly profiting from the sale of digital versions of the Hermes iconic Birkin bag.
Although the case is still ongoing, Hermes recently filed a trademark application in the US to use its name in the metaverse.
Furthermore, the USPTO has had to stop several metaverse trademark applications for Prada and Gucci when it became evident that the two individuals filing them (Fenesha Holmes and Reath Mohammed) had no connection with either of the brands.