NFT champagne sells for a record $2.5 million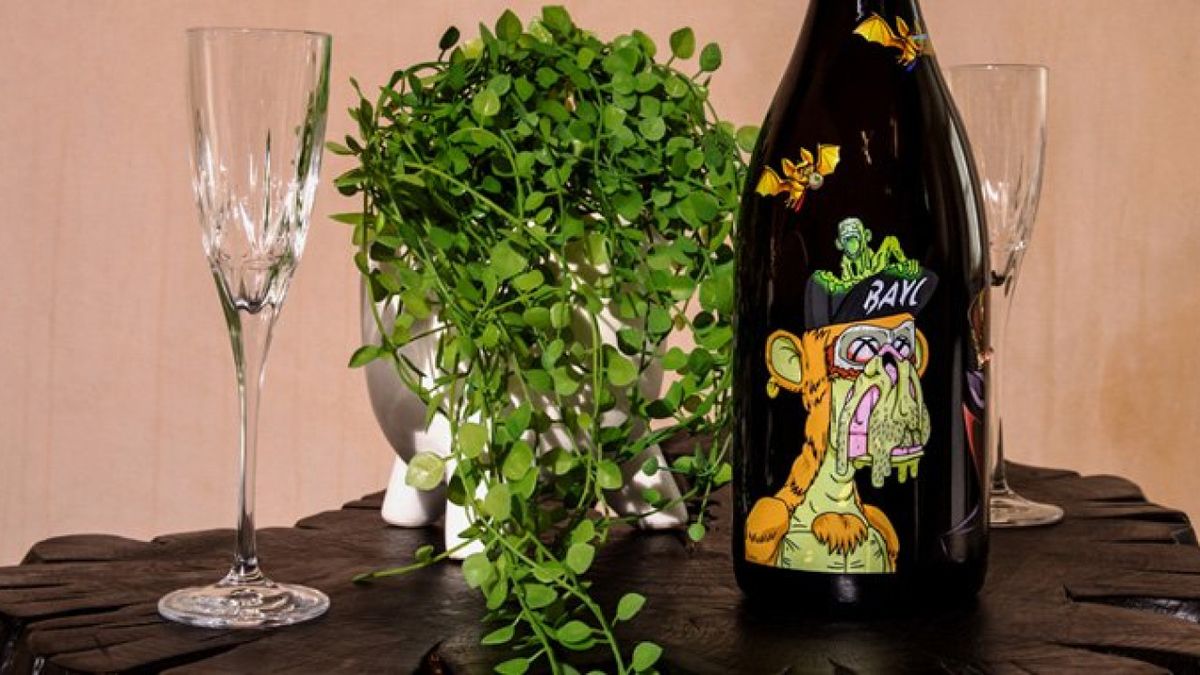 While many crypto traders and NFT holders are cutting their losses and converting their assets into stablecoins and fiat, some big spenders appear not to move by the current crypto winter. Over the past week, two investors splashed a whopping $2.5 million on a bottle of champagne.
Coming from luxury champagne connoisseur Shammi Shinh, the magnum of Château Avenue Foch 2017 is now the world's most expensive ever, breaking the 2013 record by 'Taste of Diamonds,' which sold for $1.9 million. But here's the catch…
The champagne comes with an NFT. And in addition to receiving the champers, the owners will receive the intellectual property rights to an image of the Bored Ape Mutant NFT and other NFTs featured on the bottle of champagne.
The bottle is a collaboration between Shinh and Mig, the artist behind the Bored Ape Yacht Club and The Sneaky Vampire Syndicate NFT collections. Commenting on his creation, Shinh said:
NFTs are the new diamonds. This 1-of-1 bottle features art from NFT collections that have over a billion dollars in sales […] I wanted to create something timeless for the modern investor, nothing less of a masterpiece. As it is sold as an NFT, I expect it to be traded a few times in the marketplace before the physical bottle lands with the right individual who will HODL (Hold On For Dear Life). In order to receive the physical champagne bottle, the buyer will need to burn the NFT. The champagne itself is a work of art and unmatched quality.
The bottle of magnum was available to purchase on OpenSea at a price of 2500 ETH ($2.5 million). However, Fortune reports that Italian brothers Giovanni and Piero Buono purchased the bottle in a private sale. Interestingly, Giovanni told reporters that "I don't plan to drink it, I think it will be a good investment," added that:
There is a lot of turmoil in the investment world, things are changing geopolitically very quickly. Wealthy people will look for places to store their wealth for a while — and that could be a champagne with an NFT attached to it.
NFT wines are becoming such a big deal. Just last week, the world's rarest whisky was auctioned as an NFT.