NFT trademark applications exceed 4,000 in the U.S. this year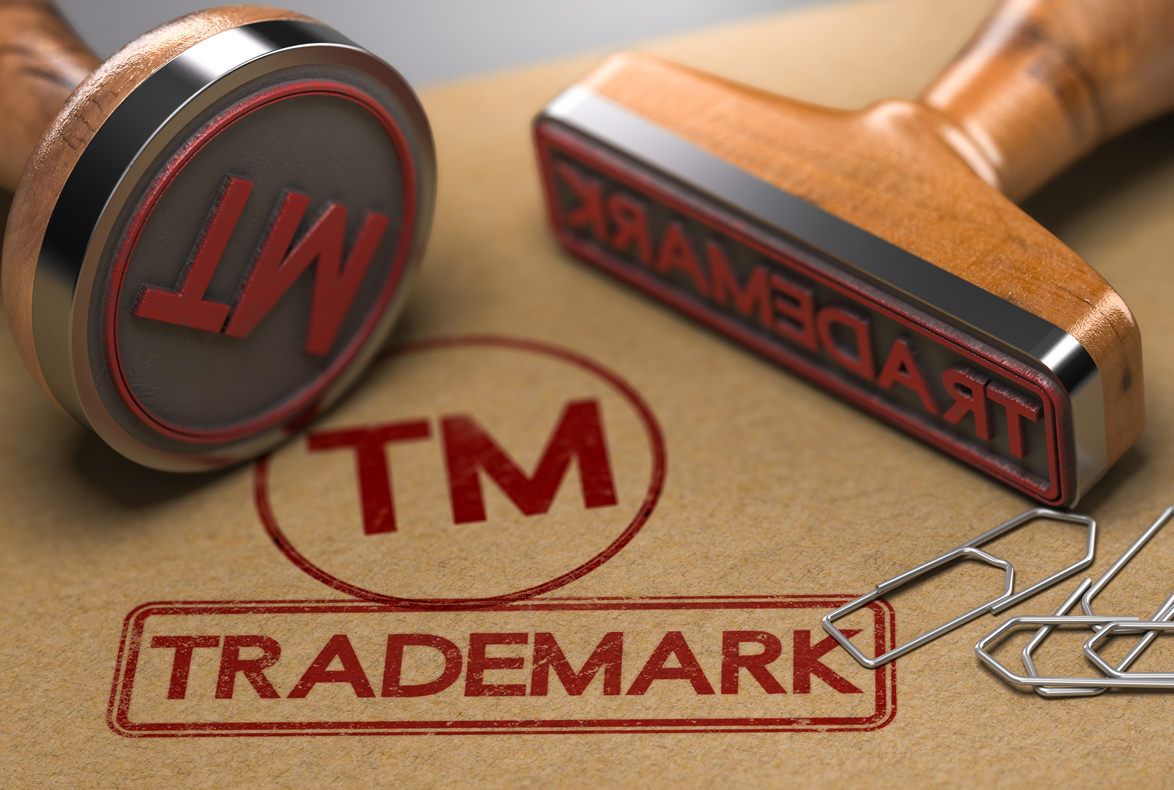 The consistent expansion of the crypto market has caused a simultaneous rise in non-fungible tokens, with the NFT market reaching another milestone in the U.S.
According to the data and chart published by trademark and patent attorney Michael Kondoudis on Monday, the number of NFT-related trademarks applied for in the United States between January 1 and May 31 of 2022 is now over 4,000.
The exact figure stands at 4,049, implying that an average of 27 new NFT trademarks have been filed each day in 2022.
Kondoudis also compared the statistic with that of the first half of 2021, where only 363 of these trademarks were filed with the U.S. Patent and Trademark Office (USPTO).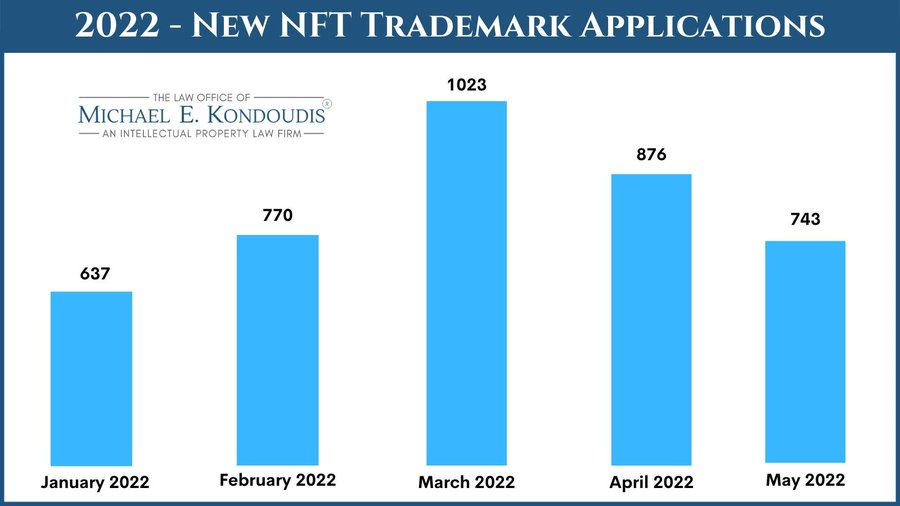 The most active month of 2022 so far is March, which had 1,023 new NFT trademark registrations, while January was the least active with only 637 applications. February, April, and May saw 770, 876, and 743 applications, respectively.
The 2022 figures already signify a 1,349 times growth in comparison to the whole of 2020. It has also surpassed the entire applications filed in 2021 despite the year being half gone. Meanwhile, the number of NFT trademark applications made in the U.S. in 2021 was 1,263, representing a 421-fold growth from a meager three filings in 2020.
Another interesting survey revealed that profit-making is the main reason most investors opt to own NFTs, with 64.3% of 1,318 persons polled insisting that it was their main reason for jumping on the NFT bandwagon.
14.7% of the group said they acquired the collectibles for community and flexing purposes, 8.6% collect them to access games and tools while 12.4% do so for the reason of collecting digital arts.