NFT trends on Google search, surpasses DeFi queries by over 300%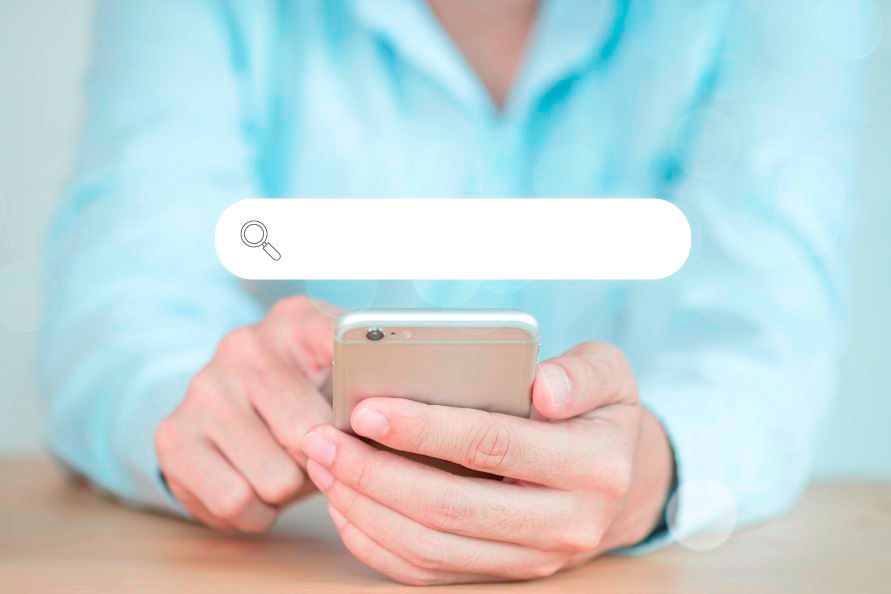 Data from Google trend shows the NFT-related search queries have overtaken DeFi searches.
Non-fungible tokens, aka NFTs, have caught the attention of investors lately. Due to its rising popularity, this sector is causing a widespread hysteria that can only be compared to the ICO craze of 2017.
Although decentralized finance (DeFi) dominated the cryptocurrency space in 2020, NFTs have usurped market dominance. The new kid on the block has become a buzzword in the cryptoverse. From art to real estate, sports highlights, collectibles, and even tweets, fans are cashing out big from NFTs.
The growth of the NFT industry is nothing short of staggering. NFT data aggregator, Non-Fungible, in its 2020 report, disclosed that the sector grew by 300% within 12 months. At that time, the industry was valued at around $250 million.
There have been several high-profile NFT sales in recent times. Just yesterday, Beeple sold a collection of artwork as a single NFT for $69 million. Twitter CEO Jack Dorsey has tokenized the first-ever tweet created, and someone is offering to pay $2.5 million for it.
Undoubtedly, many people are wondering why anyone will spend such mammoth amounts on tokenized items. This may be the primary reason for the spike in NTF searches.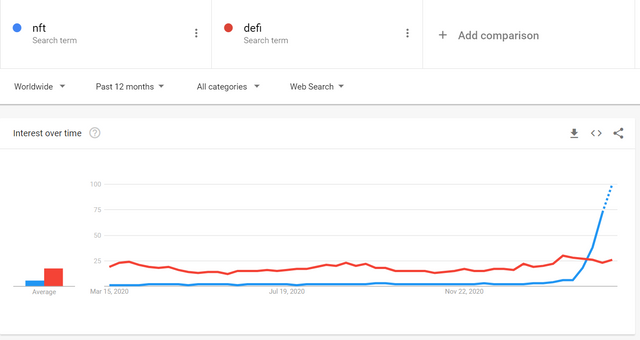 As seen in the chart above, DeFi searches topped queries until it was flipped by NFTs in late February. As of press time, search queries for NFTs were almost three times that of DeFi.