NFTs on Your Mind? The Top NFT Project Development Platforms – Revealed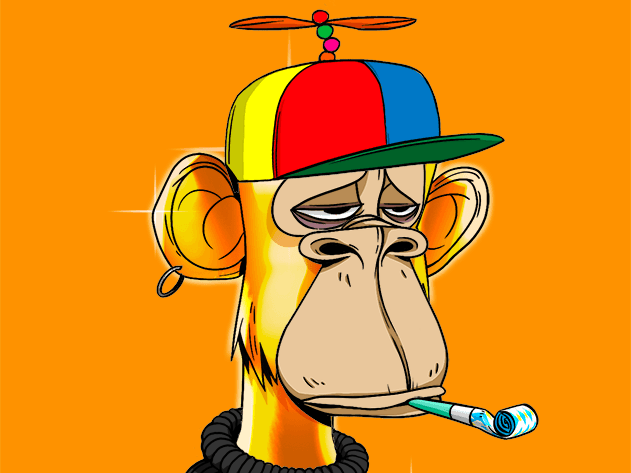 Non-fungible (or non-interchangeable) tokens are effectively assets that sit on the blockchain, each producing a unique impression in the form of a one-of-a-kind piece of media. We could be talking about paintings, images, films, music, GIFs – in short, anything that is able to claim a unique essence on the blockchain can be included under the umbrella term. These assets are growing in popularity among collectors, gamers, and art enthusiasts alike, and are rapidly gaining more and more prominence at major auction houses. However, with every good pair of shoes, lies a legendary shoemaker. That's why we're going behind the scenes to bring you the low-down on five NFT & Blockchain developers that are taking the industry to the moon.
Before delving into the development factories hiding behind the curtains of most NFTs out there, we'll start with a paradigm for NFT potential – the Bored Ape Yacht Club. With the minimum NFT price going from 200 USD to over 300,000 USD within the space of a year, these guys are arguably the most popular on the scene right now, creating visually eclectic cartoon-like apes with 'moods in the minus', oddly reminiscent of the trendy artwork we all grew up with, courtesy of the Gorillaz. With 10,000 of these not-so-happy monkeys swinging between the trees of the Ethereum blockchain, it's clear to see the hype. After all, we all know someone who knows someone's best friend's cousin who bought one last year. Recently, the club released ApeCoin in collaboration with YugaLabs, a currency that also serves as a kind of social token for the community. Holders will be able to vote on board members who will oversee the greater APE ecosystem. Indeed, within the first week of launch, ApeCoin reared its head on Coinmarketcap's top 50 cryptocurrency list. If we're talking hipster, Ape's the word. So, what about the steaming factories churning out similar projects?

The Blockchain App Factory is a name you might have heard of, maintaining prominence in the industry since 2013. Indeed, they specialise in the development of blockchain systems, encompassing a whole range of NFT, DeFi, GameFi development methods and everything in between. The Blockchain App Factory was one of the first blockchain and cryptocurrency development firms to enter the market when it initially opened its doors. That's why customers are able to benefit from their vast timeline of knowledge and understanding as they build best-in-class solutions in tandem. By enabling artists and musicians to tokenize their digital works to be issued on any blockchain, they're keeping creativity alive and integrated with our brave new world. The launch of the MicroBuddies, a game developed by the Blockchain App Factory in collaboration with Yahoo, was published in 2021. While it could be criticised as 'a jack of all trades and a master of none', The Blockchain App Factory could be a great option if you're looking to implement a variety of different functions to your ecosystem.
Among NFT specific 'factories of fortune', you'll find Chaincella. Considered somewhat of a pioneer, they aim to assist entrepreneurs looking to launch their NFT trading platforms with tight deadlines by providing a bespoke solution, acting as the USP of the company. There are several different creative development approaches that they use to meet the specific objectives of any given NFT project, much like the tailoring equipment in use at your Savile Row boutique. Something that sets them apart from other companies is their consulting services, akin to 'suit care'. They'll provide you with suggestions on how to increase the visibility of your NFT platform in any given marketplace. Although they don't provide a large suite of services, they are determined that your success is their success, and as such, you'll find support and stabilisers in place even after your NFT trading platform is up and running. If you're looking for a tailored, comfortable and supporting experience, this is the place for you.
Orion eSolutions is also a golden oldie of the NFT space and has been working there since 2012. Much like the Blockchain App Factory, they have a number of different products on offer. However, the two pillars of the company's focus are quality and speed. Indeed, key components in the temple of customer satisfaction! At the time of writing, they have completed over 200 projects that have been well received by clients. Their USP is their ability to operate full-cycle; they'll take care of virtually everything, from data collection and processing to NFT design and utility. A well-known characteristic of this organisation is its open and transparent communication methods, timely updates, tailored solutions for specific business objectives, and strict adherence to nondisclosure agreements. Whatever the client's expectations are, they'll be met with speed and professionalism. While it's clear that this is not a company with a vast amount of blockchain specific experience, their company ethos and reviews are the two components that bring it to our list.
NORU is a well-known and reliable NFT marketplace development company that serves customers from all over the world. This organisation is known for its competitive prices, something that is extremely difficult to uphold when neither quality nor speed is sacrificed. Companies with a wide range of goals will find NORU's NFT marketplace development solution to be truly game-changing. Indeed, you can expect a fully configurable solution, packed with a variety of key functions. If you're looking for a fairly-priced solution that doesn't cut corners, NORU is the army to your orders.

Finally, at the top of our list comes BC Team – a ground-breaking, up-and-coming blockchain technologies building firm that offers end-to-end services to individuals, startups, and organisations interested in creating truly top-end products. Incorporating the most up-to-date technologies and frameworks, the team doesn't shy away from the more ambitious projects and holds the user experience as an uncompromising priority. BC Team sits firmly at the top of our list because of its vision for the future; it's ready and waiting for the influx of powerful metaverse-related technologies to be passing through its doors. By utilising cutting-edge cryptographic technology and effective DLT services, the firm is driving the acceptance of Web 3.0 throughout the world. Indeed, this dreadnought-class team of experts uses the AGILE method, already proved through several completed projects. The method itself constructs a light framework that assists teams while reducing the risks associated with software development. Ultimately, it's a focus that will enable deadlines to be adhered to, ensuring the desired quality of the project. Moreover, customer service is held as a top priority at BC Team. You can expect the same bespoke service that you'd find from providers such as Chaincella, with an even better, more modernised suite of experience at a fairer price. If you think you've got the next BAYC surfacing in your head, and you've got the means to get cooking, get in touch with BC team. As for us, we'll see you at Sotheby's!