Nike's NFT revenue exceeds $185 million despite crypto winter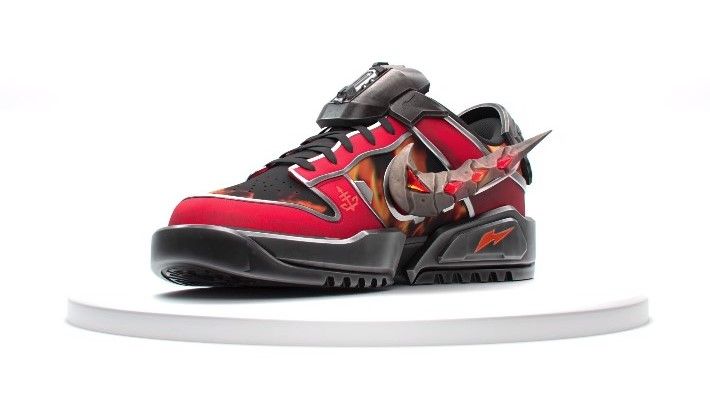 Despite the torrid run in the general crypto and NFT market, global sports brand Nike has made a killing from digital collectibles. The company has raked in over $185 million in revenue from its NFT-related projects.
The figure positions Nike as the biggest earning brand from NFTs, and according to data from Dune, Dolce & Gabbana, Tiffany, Gucci, and Adidas are part of the top five brands in terms of NFT revenue.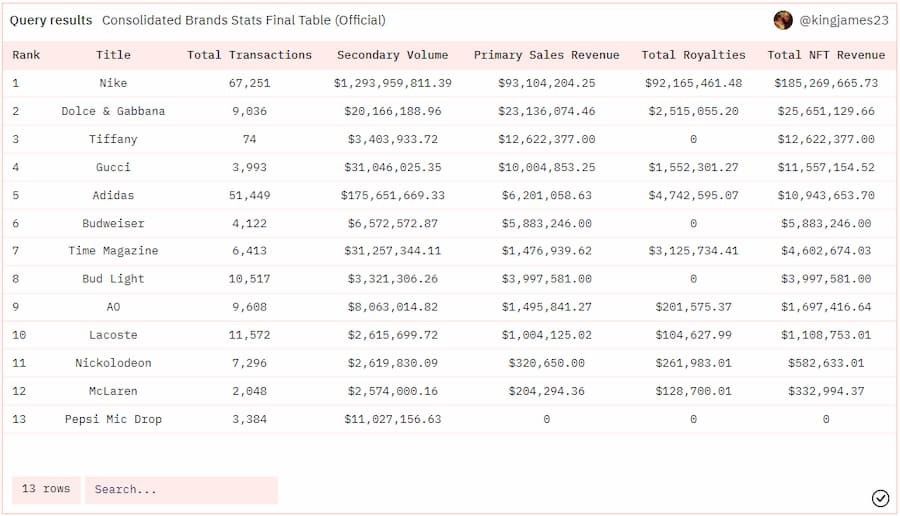 Several major brands have moved into the NFT industry. The dashboard on the IRL brand NFT landscape shows just how lucrative digital collectibles have become for some of the world's most famous brands.
However, despite the massive NFT revenue, the price of Nike NFTs has plummeted since they peaked in February and April 2022. As of August 22, the market index stood at $23,986.

Even though 2021 was a good year for NFTs, general interest in the sector seems to be waning, and crypto users appear not to be as adventurous with the new technology as they were a year earlier. BTCPEERS reported that in July, NFT sales volume plunged to a 12-month low, despite recording a whopping $42 billion in sales since the beginning of the year.