Number of active Ethereum users increase by almost 40% in Q3 despite bear market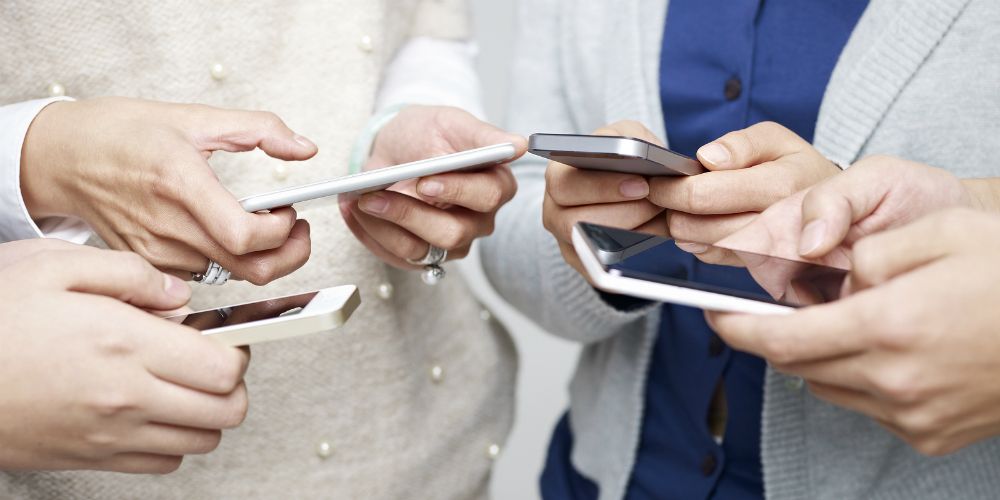 Although the effects of rising interest rates and inflation are being felt in the crypto market amid an ongoing bear market, Ethereum has experienced a significant rise in the number of unique users.
According to data from Dune Analytics, the Ethereum network gained over 4.5 million new active users in Q3 of 2022. This put an end to the streak of declines in the network's number of users since Q4 of 2021 when ETH's price rose to its all-time high of $4,890.
The 4.5 million new users represent a 36% increase in its active user base, suggesting that the ongoing bear market has not entirely suffocated the overall interest in Ethereum.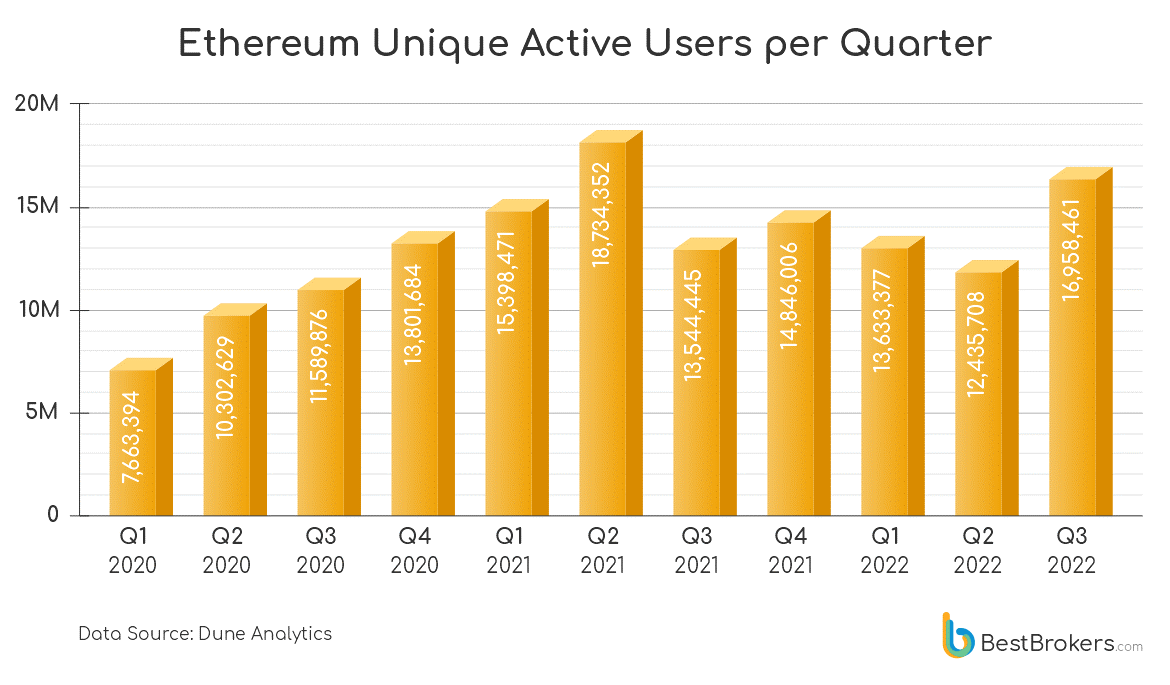 Ethereum's long-anticipated Merge upgrade undoubtedly aroused interest in the Ethereum network. However, Alan Goldberg, a renowned analyst at BestBrokers, explained that the Merge was completed so late in the third quarter, hence it cannot be the only reason why the network saw the uptrend in active users. He said:
Other factors have to be taken into account, including the fact that people actually find cryptocurrencies as an investment option and the record lows of the third quarter of 2022 seemed like a bargain to individual investors.
Researchers at BestBrokers believe that price volatility and high volume are the two main factors driving interest in the crypto market.
Towards the end of Q2, Ethereum's price plunged below the $900 mark stirring a market frenzy. Goldberg suggested that the low price back then must have attracted many optimistic investors who jumped at the opportunity to enter the market.
ETH's price rebounded after that spell, breaking the $1,000 resistance and nearly reaching $2,000 in August. The largest altcoin by market cap currently trades at around $1,300, which can still be considered a solid opportunity for investors.
The 36% increase in the active users within just 3 months may be interpreted as a sign that the crypto markets are getting back on the positive trend. The fact that the number of active users is over 14% higher than in the fourth quarter of 2021 when both Bitcoin and Ether prices were at an all-time high only reinforces crypto analysts' expectations that the markets have a great potential to rise again.