Okay Bears sets new records on Solana's NFT market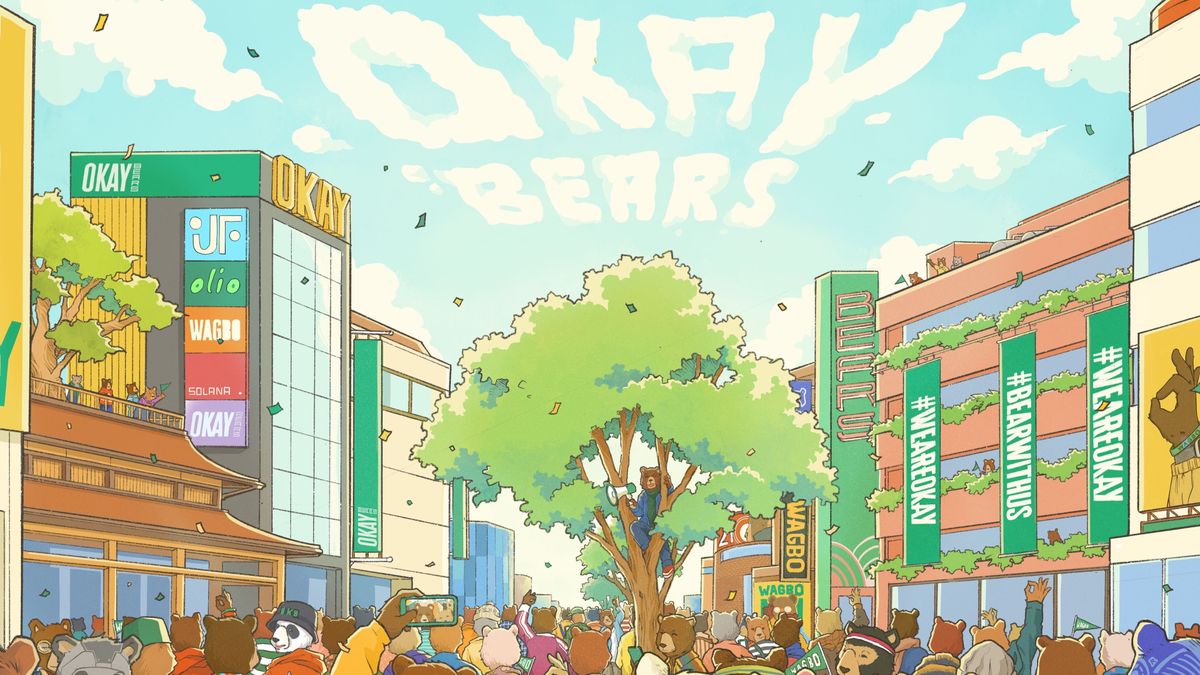 Although Ethereum has continued to dominate the NFT scenes, Solana is quickly becoming a worthy rival as new projects attract fresh capital to the rising rival. Interestingly, a new Solana NFT project has smashed previous records, generating more trading volume than its Ethereum counterparts.
Okay Bears, a collection of 10,000 bear avatars, made its debut yesterday and broken previous minting records on the Solana ecosystem. The floor price of the project, which minted at 1.5 SOL (about $145) per NFT, quickly surged to over 50 SOL within 24 hours.
According to data from leading NFT marketplace OpenSea, Okay Bears became the most-traded collection that it tracks, outshining a plethora of top Ethereum collections. In the past 24 hours, the collection has seen over 195,000 SOL worth of secondary trading volume (nearly $20 million at current market prices).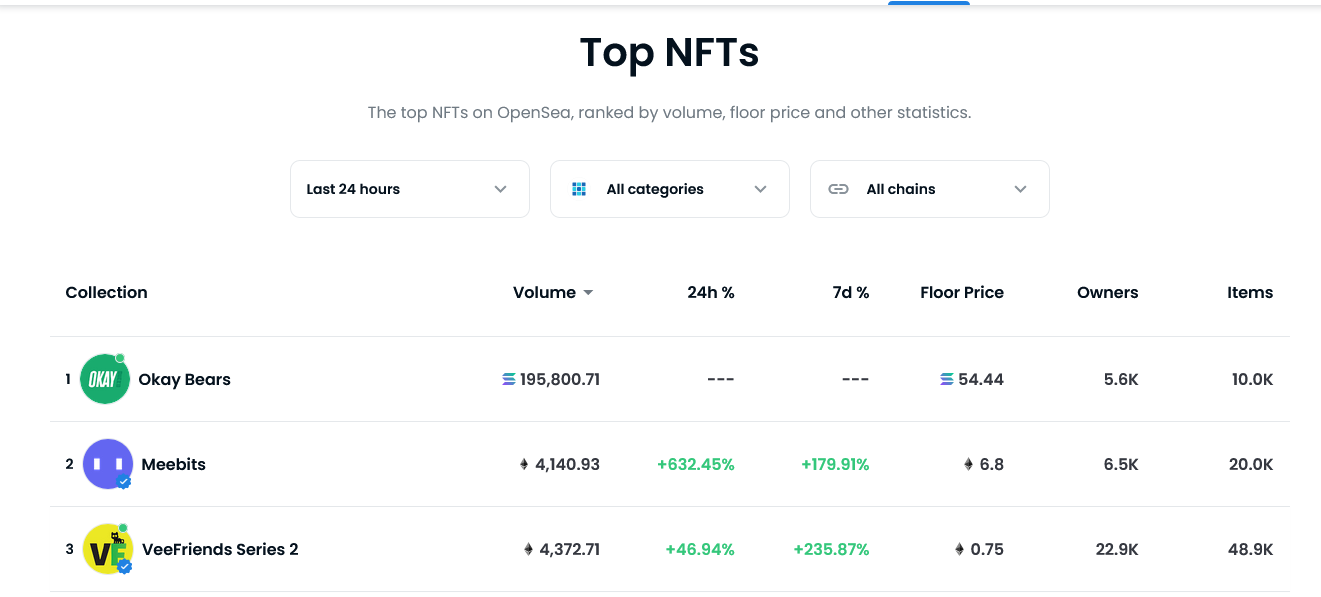 Comparatively, Gary Vaynerchuk's new VeeFriends V2 collection recorded 4,372 ETH ($12.5 million) worth of sales, Yuga Labs' recently-acquired Meebits saw 4,140 ETH ($11.9 million) in secondary volume, and Imaginary Ones traded 3,766 ETH ($10.7 million) within 24 hours.
This is undoubtedly the first time that a Solana NFT project will beat individual Ethereum projects in terms of 24-hour sales volume. The rally pushed the trading volume of Solana NFTs by 216% over the past 24 hours, according to data from CryptoSlam. However, while Solana NFT trading volume is up to $29.1 million, Ethereum sits at $104 million.
As of press time, the cheapest Okay Bears NFT was worth 50 SOL (almost $5,000) on Solana's top marketplace Magic Eden. Meanwhile, the NFT marketplace also tweeted that it had seen record overall NFT trading volume over the past day.