On-chain metrics reveal accumulation by Bitcoin and Ethereum holders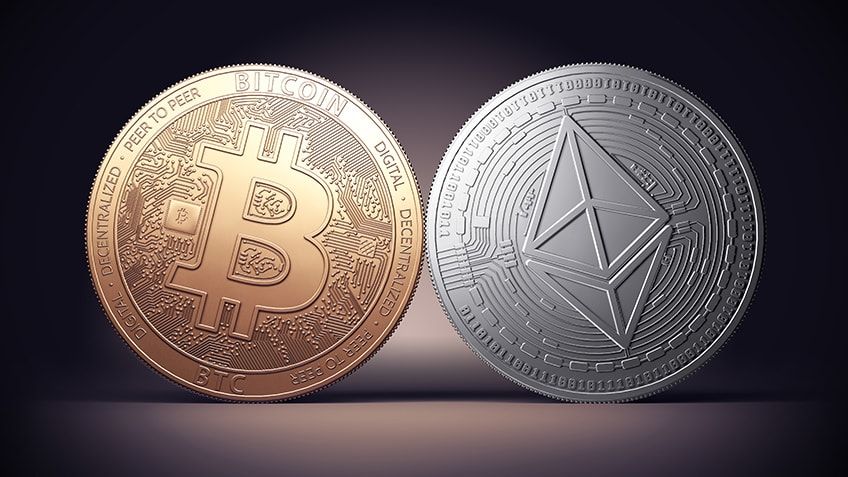 According to Glassnode's weekly report, hodl patterns appear bullish as a result of a structural downtrend in the sales of younger coins.
The analytics firm suggested that the pattern indicates more holding and dormancy. It also noted that coin maturity and the dynamics of supply have provided a fairly robust signal in both Bitcoin and Ethereum.
Glassnode asserts that both Bitcoin and Ethereum hodl waves have been in a clear downtrend for the past 4 months. It added that coins younger than 3 months are more likely to be spent during volatility. The falling hodl waves for these young coins show that the market prefers to hold the assets rather than spend them.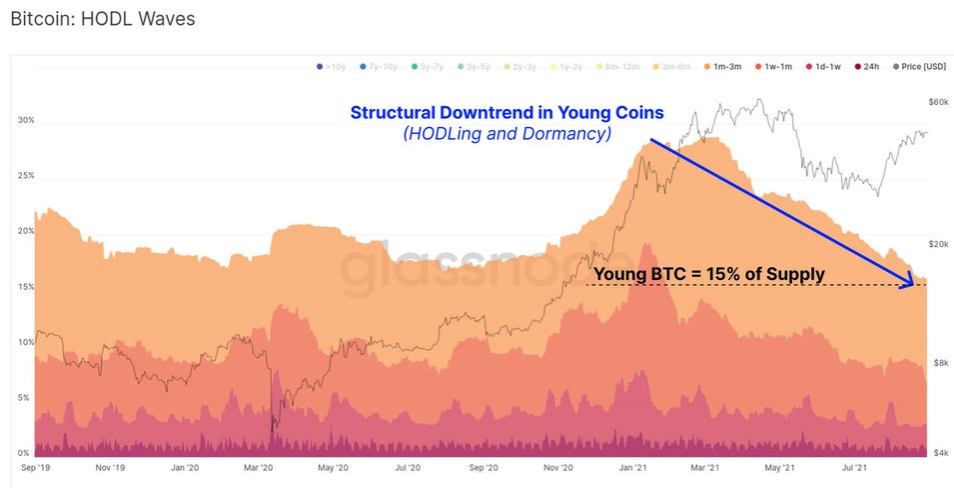 Young BTC now represent only 15% of the coin supply and a very strong downtrend is in play.
Similarly, young ETH represents just 12.5% of the circulating supply.
Glassnode also observed that more mature coins are statistically less likely to be spent, proposing that "a climbing proportion of them suggests increasing illiquid supply."
A powerful uptrend in coin maturation is in play for Bitcoin with almost 50% of the coin supply aged between 3m and 3y.
The analytics corroborated these findings with a so-called "liveliness metric" that evaluates whether more coin days are accumulated or destroyed by the total coin supply.
This metric has been on a decline since June, which suggests less spending and more coin dormancy, with the same pattern playing out for Ethereum.
Another metric that has appeared bullish is the number of non-zero Bitcoin addresses, which continues to increase. Currently, over 38 million BTC addresses have a balance that is close to the May all-time high.
Similarly, Ethereum has made a new all-time high of 60.7 million addresses with a non-zero balance, and according to Glassnode things are still bullish from an on-chain supply perspective.
Supply dynamics seem to suggest an extremely robust underlying demand is present, and this should continue to be quite constructive for prices if the trend continues.
Check our guide of the most promising crypto