One Button Partners with Blockster, Its AI-Powered Trading Bots Outperforms the Crypto Market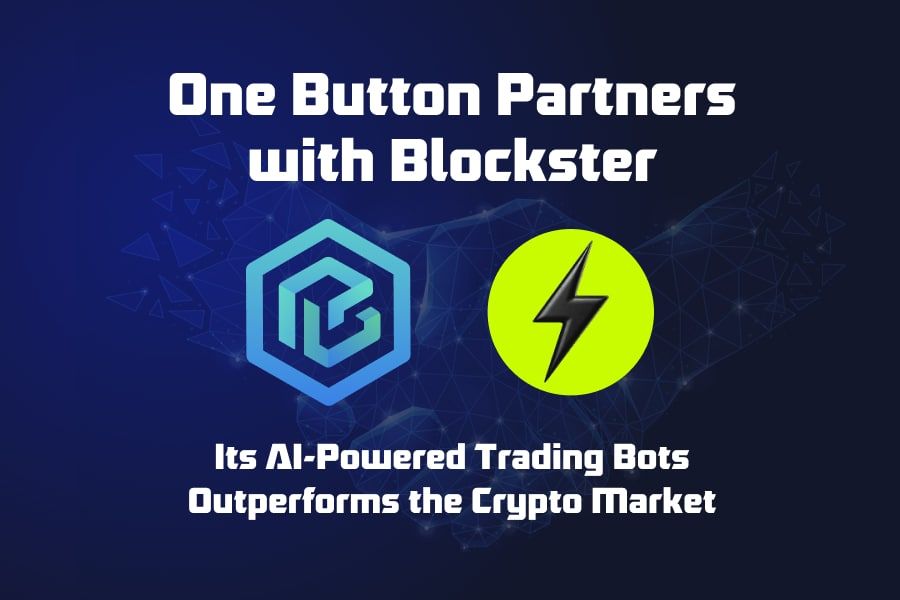 One Button, a Dutch-based cryptocurrency trading company that has released battled-tested bots powered by artificial intelligence (AI) and Machine Learning, has partnered with Blockster.
As per a tweet on January 1, Blockster, which is building a one-in-all content platform focused on crypto, said it was partnering with One Button, pointing at the company's integration of AI in trading.
The Crypto Market Surge
The cryptocurrency market has been on an uptrend since early 2020. From mid-March 2020, when Bitcoin prices worryingly plunged below $4k, the value of leading cryptocurrencies, including BTC, skyrocketed.
At the same time, the rise of DeFi tokens like Polkadot and Solana coupled with the accelerated adoption of non-fungible tokens (NFTs) on various layer-1 platforms like Ethereum and the Binance Smart Chain (BSC), drew billions and mainstream approval to the sphere.
In October 2021, the U.S. Securities and Exchange Commission (SEC) approved the first Bitcoin Futures ETF after years of previously shot-down attempts citing market manipulations and the absence of robust monitoring tools. Earlier, its officials had said DeFi could help steady the global economy should it find widespread use.
One Button Trading Tools Proving Superior
The surge in crypto valuation and increasing interest from retailers and institutions present an opportunity for One Button.
Through their user-friendly trading bots and dependable analytical tools, cryptocurrency traders and investors are now posting impressive performance, outperforming strategies like HODLing.
Notably, One Button's AI-powered trading bots don't use technical indicators. Instead, its bots rely on Artificial Intelligence and machine learning models, making them more agile and highly responsive to the highly volatile crypto markets.
Connecting to One Button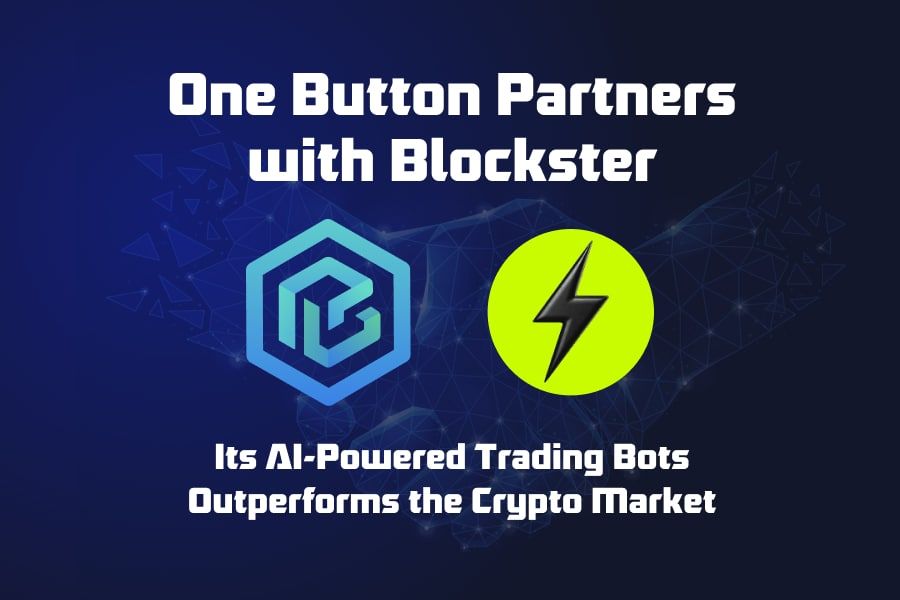 One Button said most of its trading bots have been posting decent gains regardless of prevailing market conditions.
Crypto traders can gradually build their diverse portfolios at a comparatively lower cost using the Dutch company's AI-powered bots. Besides, there is convenience since the platform eliminates needless hassles in an environment where risks are mitigated.
To protect the interest of its traders and as part of risk management of funds, One Button bots have built-in stop-loss. After a user sets up an account and connects to a supported exchange like Binance or Coinbase, all they do is select their preferred crypto pair, lot size and opt for any of the eight trading bots before proceeding with trading.
Security is guaranteed since the API Key access only allows for automated trading without access to withdrawal rights. The One Button page also shows the live performance of a trader's portfolio. It also enables the retrieval of profit and loss reports.
One Button Trading Bots Outperform the Market
Statistics show that One Button's trading bots have traded for 79,335 days in the process, executing over 85k trades. On average, its bots return a yield of 0.78 percent. Four of the eight trading bots have been outperforming the market. Based on data from November 2021, trader analysis revealed that Clipper and Solar trading bots on average post a monthly ROI of 10 percent.
According to One Button, the Solar trading bot tends to underperform others during a trending bull market. The AI-driven trading bot only takes moderate positions posting stable returns regardless of market conditions.
The OBT Token
One Button recently launched the OBT utility token on the low-fee Binance Smart Chain (BSC). The BEP-20 token allows users to invest in the future of AI and ML-driven trading. OBT token has already been listed on Coinstore. It is also available for trading on PancakeSwap, the largest DEX on Binance. As a utility, OBT is used to pay trading fees, offer laddered discounts, and other attractive benefits in the One Button ecosystem.