Over 20% of Ethereum's supply is controlled by just 10 wallets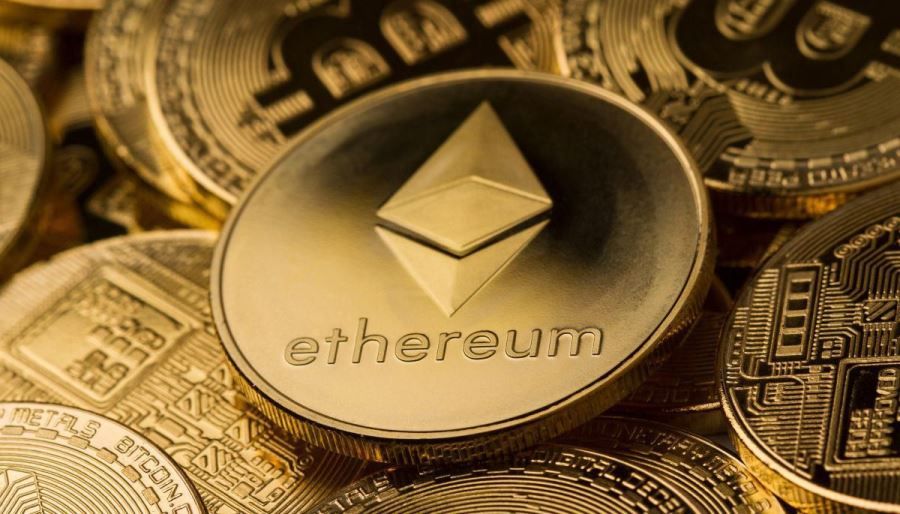 Amid the current crypto market slump, Ethereum whales have continued to accumulate the second-largest cryptocurrency. The top 10 Ethereum wallets now hold a whopping 20.5% of the asset's total supply.
According to on-chain analytics firm Santiment, these big-money players took profit by offloading their stash when Ethereum soared to its all-time high of $4,400 in mid-May. At that time, whale wallets accounted for an estimated 18.4% of Ethereum's circulating supply.
However, as the crypto market slumped on China's clamp down news, they began buying the dip.
Santiment profiled the buying behavior of Ethereum whales over the past few months. The firm asserts that in the past 41 days ETH whales have grabbed an additional 2.12% of the asset's total circulating supply. This brings the total figure controlled by Ethereum whales to 20.58%.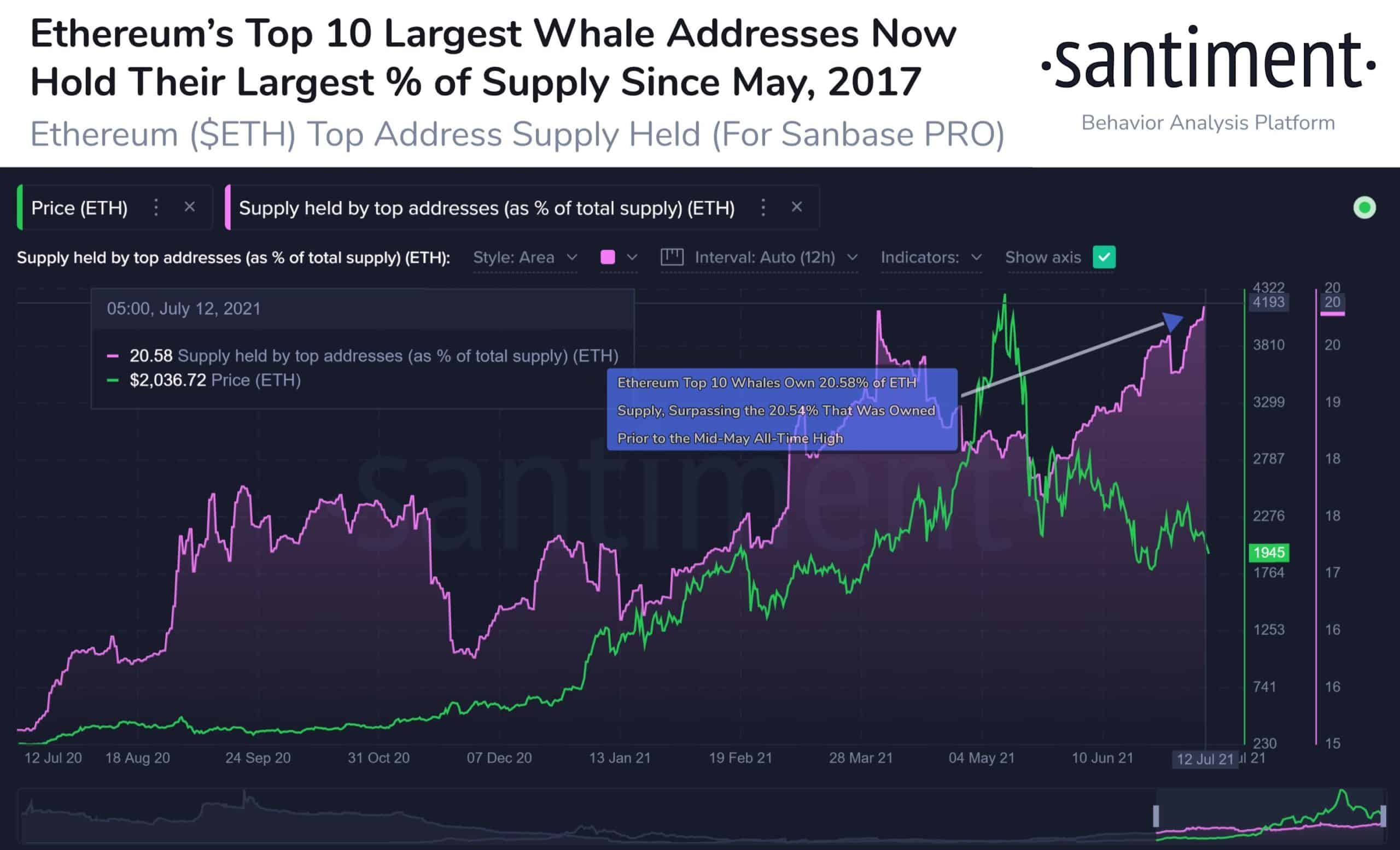 Despite losing over half of its value in the recent market crash, interest in Ethereum has continued to rise. As reported by BTC PEERS, the number of Ethereum on the ETH 2.0 staking contract has surpassed 6 million tokens as the network draws closer to its London fork upgrade.