Overview Of CryptoTanks Play-To-Earn Game: Its Features And Benefits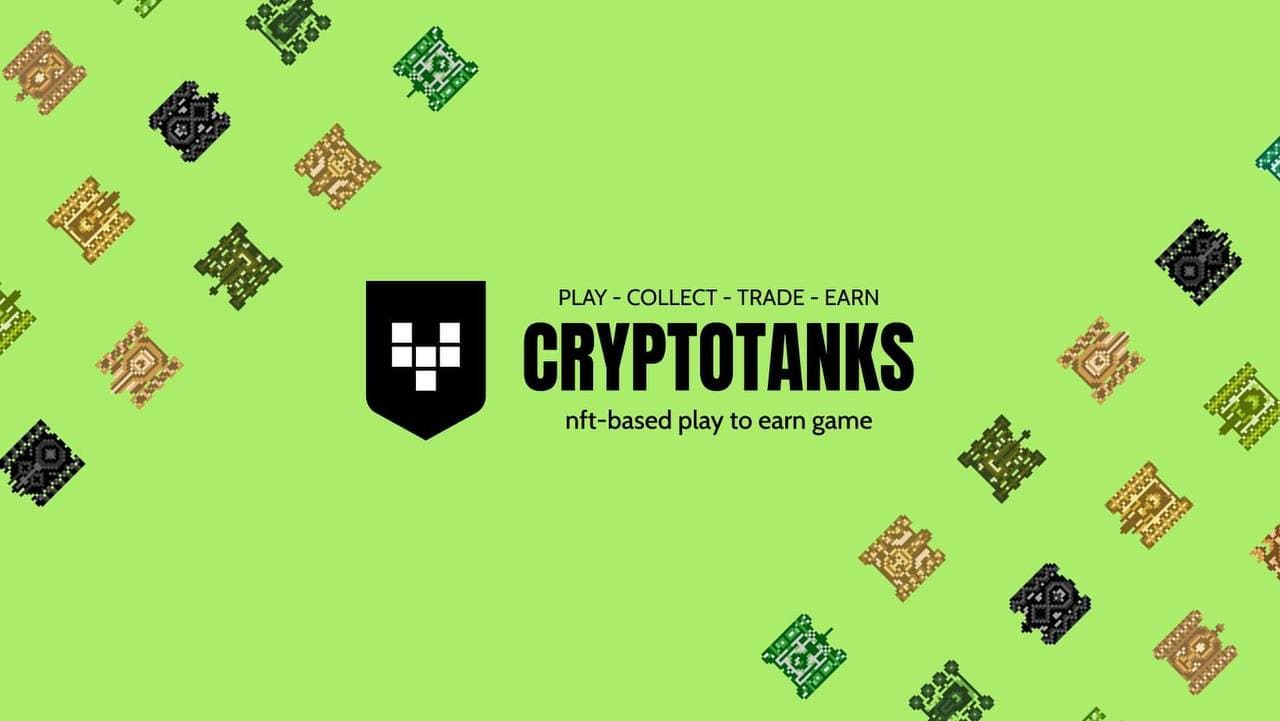 While the global gaming industry continues to grow exponentially across all markets, blockchain-powered and NFT-based games have witnessed a massive rise. According to the Global Games Market Report, there are more than 2.6 billion gamers in the world today. The blockchain gaming market is projected to hit over $183 billion by the end of 2021.
According to the Mordor Intelligence game report, the gaming market will be worth $314 billion by 2026. The industry is expected to grow at a compound annual growth rate (CAGR) of 9.64% between 2021-2026. However, blockchain-powered and NFT-based play-to-earn games are seeking to further disrupt and transform the gaming industry. CryptoTanks is one such project, and it comes with interesting features and notable benefits to players.
Understating The CryptoTanks Play-to-Earn Project
CryptoTanks is a blockchain-powered and NFT-based play-to-earn gaming platform deployed on the Polygon blockchain and Ethereum Blockchain (ETH). Within the gamified decentralized finance (DeFi) ecosystem of CryptoTanks, non-fungible tokens (NFTs) are 100% usable. The game is modeled after the cult Battle City game that was released in the 90's for both Nintendo and Game Boy consoles.
The CryptoTanks gaming features and design allows gamers to experience the power of blockchain technology. For this game, the player will not only enjoy the gameplay of the iconic 8-bit graphics, but he will also earn by upgrading his NFT tanks in the battle or in the garage. Interestingly, the NFT battle Tanks are not just limited to weapons. Gamers can upgrade and sell these Tanks at a higher price or use it to engage in the platform governance decision-making process. CryptoTanks play-to-earn game also offers gamers guaranteed prizes through its gamified yield farming.
Players get $TANK tokens automatically credited to their account once they are able to complete a game. Aside from playing the game and earning in the process, gamers can also rent out their tanks to other gamers and earn a percentage of the lender's winnings. This is completely safe because a smart contract governs the lending process, and no one can steal your NFT. CryptoTanks gamers can also stake their $TANK token and LP TANK token to enjoy additional rewards.
CryptoTanks Battle Types
The game has three distinct types of battles for gamers, and they include:
Money battle
Here, players get to enjoy monetary rewards if they prevail in their quest. For this "Money Battle" game, players will deposit tokens into a smart contract which will be awarded to the winning team or individual. The game is designed for both single players and teams. For the single-player game mode, it's always one against all where the last survivor wins. For the team play, it's one team versus another team.
Rating battles
Players can only gain experience (points) under this battle but not $TANK tokens. Gamers use this game mode to gain experience and level up. With better ratings, users will unlock new characteristics such as weapons, ammunition, add-ons, fuel, special abilities, etc. Once you level up and unlock new features you can buy them using the Star & $Tank tokens.
Token battles
In this battle, gamers will be rewarded with $TANK tokens if they prevail in their gaming task on the platform. With more battle experience and improved battle tanks, gamers can engage in token battles to earn $TANK tokens. Therefore, you need to first improve the features of your battle tanks to stand a better chance to succeed in the token battles.
Benefits/Advantages of CryptoTanks to Gamers
Gamers can earn money in four different ways
CryptoTanks provides players and gamers with at least four affordable ways for them to earn money from the platform. These ways include:
Play and be rewarded with $TANK tokens
Gamers can upgrade their Tanks' NFTs and sell them for a profit on the CryptoTanks marketplace.
Players can purchase TANKS and rent them out to other users and enjoy the commissions that come with them.
Gamers can buy $TANK tokens and stake these tokens to earn STAR tokens.
The gamers are in total control of their assets, and they also enjoy all benefits offered by other blockchain-powered NFT games.
The battle tanks have endless possibilities within the CryptoTanks ecosystem. NFTs represent these tanks, and some of the notable features include levels, armor guns, and chassis. Every battle you win increases your combat experience and improves the technical features of your battle tanks.
The CryptoTanks game is a win-win for gamers as they earn rewards while also having the fun of their lives playing the game. Gamers can also use token rewards for other in-game purchases.
Conclusion
CryptoTanks play-to-earn game is arguably on course to disrupt the general gaming industry and blockchain gaming. With its gaming model designed to offer gamers lots of benefits, the game is likely to witness a massive influx of players. You can register for the upcoming public token sale and the ongoing CryptoTanks airdrop. Also, you can follow the project's social media pages such as Twitter, Discord, and Telegram. The token sale will commence in November 2021, and you can register here to be a part of it.
Check our guide of the most promising crypto