Pando Coin debuts on leading crypto exchange, Bittrex Global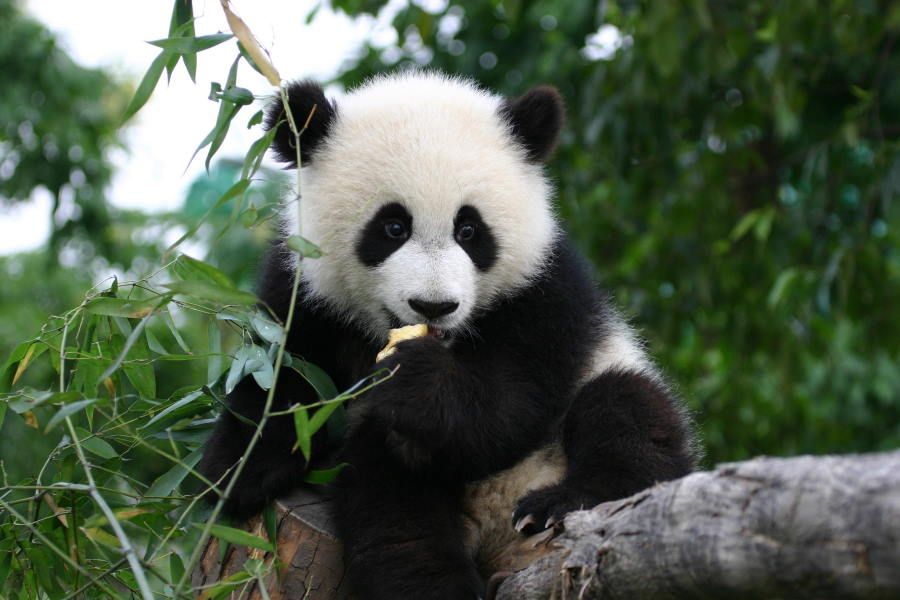 The native currency of the Pando ecosystem, Pando Coin (PANDO), has been listed on Bittrex and is now available for trading. Confirming the listing in an official Medium post, Bittrex Global said:
"We are happy to announce the listing of Pando (PANDO) for our customers! The PANDO wallet is enabled for deposits and withdrawals. The USDT-PANDO market is now open for trading."
Following the listing, Pando has made its debut in the U.S. market; a significant milestone in its global expansion plan. Subsequently, the team will push to expand its ecosystem through marketing partnerships in Korea and other markets.
The Pando Solution
Pando Coin is the brainchild of Pando Software Inc. The coin was designed to revolutionize the "Reward Culture" of the online browsing space. According to its website:
"PANDO coin is engineered to allow its users to experience maximum financial benefits with transparency and the privacy protection level they deserve. We hope that our products such as the browser and messenger will support positive change in the world."
Speaking of the Pando solution, the blockchain project is trying to give power back to internet users. Existing internet setups are generally tilted in favor of internet service providers and behemoth platforms. Users, on the other hand, who influence the community by sharing personal information and providing content, are neither compensated nor do they benefit from their contributions. Rather, their privacy and user experience are sold as products to advertisers.
This same exploitative structure plays out in countless other industries, including the financial sector. In traditional financial institutions, for instance, customers are forced to deal with high transaction fees and stringent regulatory scrutiny. This is one of the reasons why a digital asset like Bitcoin has gained massive attention. A sector like Decentralized Finance (DeFi) is also becoming increasingly popular as a way to solve the problems of traditional finance.
Pando was borne out of the desire to balance the scale and adapt to a changing and more user-centric web culture.
Thanks to the advent of novel technologies such as blockchain and artificial intelligence, the 4th industrial revolution, otherwise known as WEB 3.0 has begun. A WEB 3.0 internet is "user-centric" and tailored to service individual demands.
That being said, Pando aims to provide internet users with convenience, accessibility, and transparency, whilst incentivizing them for their active contributions. An excerpt from the project's whitepaper reads:
"The company aims to expand into service areas where financial compensation is proportional to the internet users' contributions and through achieving this vision, we wish to address existing issues on the internet."
To this end, the project has already rolled out a web-browser. Other economic-based service platforms such as the Pando World and Pando Market are still in development.
Changing the Internet one step at a time
Pando Browser is the first step in changing the internet as we know it. It is a Web 3.0 browser that offers a plethora of benefits relative to existing traditional browsers. Users can opt to block or display advertisements, whilst protecting the privacy of their data. The browser also features an in-built wallet that allows for seamless monetary transactions.
Pando browser is available for android. Some of its features include free VPN, mining rewards, IPFS integration for efficient data storage and management, ad-blocker, high-speed browsing, and a robust referral program.
Surprisingly, the browser's ad-blocking app has recorded over 100,000 downloads on Play Store in just three months. Commenting on his project, CEO Sang-Hun Jung said:
"We plan to use the Pando browser to focus not only on domestic services but also on overseas services. All employees are working in accordance with the 2021 Reporting and Use of Specific Financial Transaction Information Act (special law) […] We will gradually expand the unlimited range based on the Pando browser and use the platforms of Pando Software's subsidiaries to become a company that challenges the new normal."
Meanwhile, plans are on the way for Pando Software Inc. to acquire a listed company in South Korea. This is in addition to an expected NASDAQ listing after opening a New York branch.
Also read this article by Coinformant to learn about alternative crypto exchanges.