Pussy Riot mints commemorative NFT to mark Texas State Capitol protest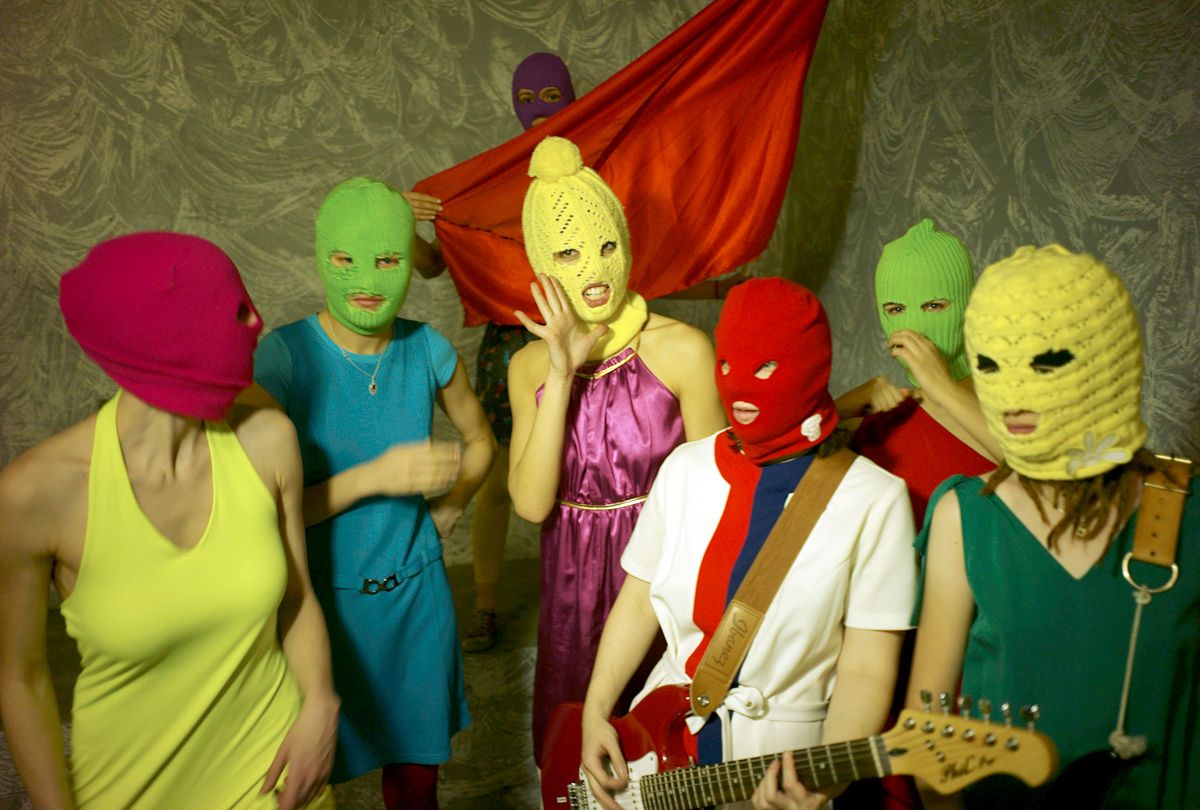 Protest art collective "Pussy Riot" and Unicorn DAO have taken advantage of the ongoing Consensus 2022 festival in Austin, Texas to stage an attention-grabbing protest.
"Texas is a battleground state for reproductive rights, and what happens here is watched closely by the rest of us," said Pussy Riot co-founder Nadya Tolokonnikova via Telegram.
Prior to the event, a group led by a tour guide made their way into the domed room to see the walls lined with the portraits of former Texas governors before Pussy Riot entered, wielding green scarves that spelled out the group's name. They briefly conversed with a female Texas State police officer who seemed fascinated by the group's actions.
Shortly after, the protesters lowered a 45-foot "Matriarchy Now!" banner from the Capitol building's 3rd floor in solidarity with reproductive rights, with other guests expressing mixed feelings about the ongoing charade.
Pussy Riot seized the opportunity to mint the moment as an NFT and auctioned it via the Ethereum-based platform "PartyBid," with the intention of channeling all proceeds from the auction to the aid their cause.
Some of the tourists captured the moment via handheld devices as the group raised their fists, while others stepped out of the way for the procession to move smoothly.
Members of decentralized autonomous organization (DAO) Unicorn DAO also partook in the Austin protest alongside Lakota Indigenous group Ikiya Collective.
Activists are increasingly turning to DAOs to coordinate activities and raise funds. Tolokonnikova, who was incarcerated for two years for protesting against Russian President Vladimir Putin, launched Ukraine DAO in March to support Ukrainians displaced by the war with Russia. The DAO minted an image of the Ukrainian Flag that was auctioned off for 2,258 ETH, around $6.75 million at the time.
She and others in the Web3 space launched Unicorn DAO in the same month to support equality for women-identified and LGBTQ+ people in the world and the digital art space. The project raised $4.5 Million last month, with the likes of ConsenSys Mesh, Yuga Labs, World of Women, and Beeple participating in the fundraiser.
Check our guide of the most promising crypto