Responsible Gambling – Thriving to Protect Players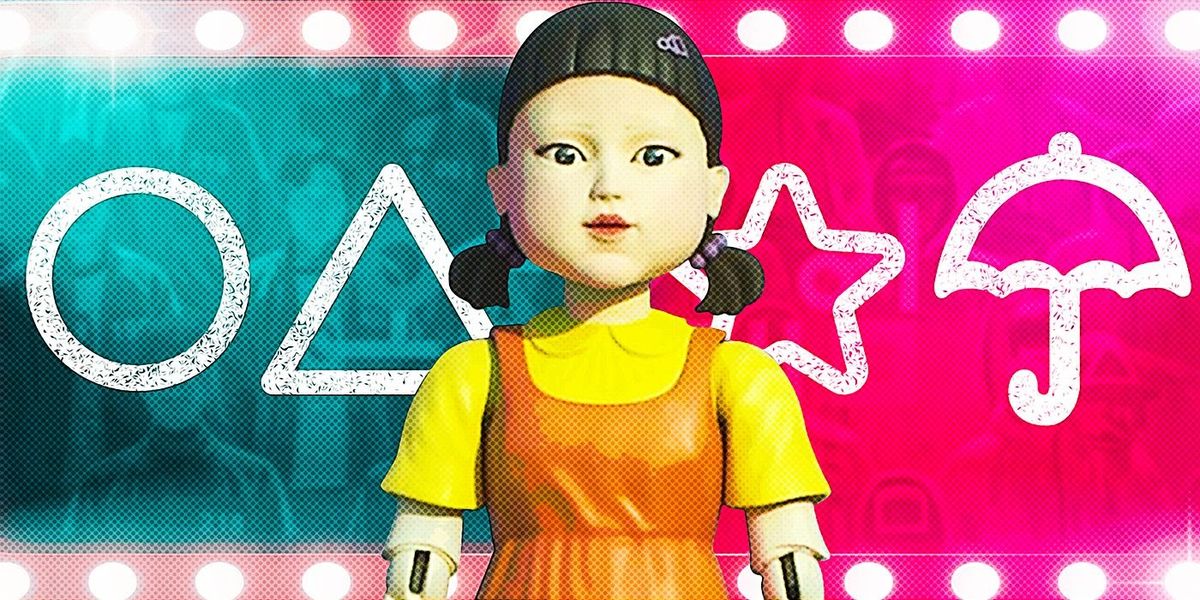 Being a member of the online gambling community is a fantastic experience. Still, it's crucial to approach betting responsibly and be fully aware of everything that can go wrong. Spending time with like-minded people who share your passion for slots and other casino games is genuinely fulfilling. However, the stories of players who lost everything just because they didn't know when to stop are both heartbreaking and scary.
The problem of gambling addiction has acquired extreme relevancy nowadays and is highlighted in many authoritative sources and artworks. As a brilliant example, "Squid Game," the latest Netflix sensation, has gained unbelievable popularity worldwide after being shown. The countless number of memes, posts on social media, discussions, reviews, dedicated TV shows, and articles are the best evidence that the central topic of the South Korean series is yet a burning problem in the modern world.
Players' safety is a top priority of any online casino operator. It's their first and foremost duty to prevent turning your fun iGaming entertainment into the bloodthirsty survival Squid Game in both literal and figurative senses. BetFury is one of those bitcoin casinos that on the permanent basis raise the awareness among players for Responsible Gambling and its main principles.
What is Responsible Gambling?
The Responsible Gambling concept is quite broad as it encompasses several strategies that are applied to prevent the negative impact online betting can have on players' lives. In most basic terms, it requests from the iGaming platforms to offer users a safe and secure playing environment.
Responsible gambling comes down to simple tasks: players must understand where they are, what is happening, and feel protected. Therefore, it is necessary to pay special attention to  licenses or certificates that can confirm whether the game is being played on the platform within the principles of responsible gambling. Moreover, every user is obliged to get acquainted with terms and conditions of a casino operator before starting to gamble.
Obtaining a license involves checking the software for compliance with the requirements of a particular jurisdiction. Jurisdictions are not the same, and the conditions will vary, sometimes dramatically. In simple words, this is a verification of the software architecture for compliance with its declared behavior by the software developer. Additional restrictions on jurisdictions are imposed on top (for example, the length of the back must be at least 5 seconds, or the game must not start a spin on its own without user confirmation of this action, and much more).
How BetFury Supports Principles of Responsible Game?
Let's see on the example of BetFury how iGaming platforms can acknowledge the importance of the Responsible Gambling policy and help players control their betting habits.
Curacao Gaming License
Curacao Gaming License is one of the most prominent indicators that BetFury meets compliance with the vital online casino regulations. It officially declares BetFury a legit gambling platform with software architecture, RNG (random number generator) algorithm, payment system, security, and measures for Responsible Play enforcement that fully comply with requirements under its jurisdiction. So obtaining the Curacao Gaming License reinforced a solid reputation of BetFury, ensuring the highest quality, responsibility, and oversight.
Vault Storage
Vault storage was specially designed and implemented to manage players' funds in the most robust way and support the idea of Responsible Gambling on BetFury. It is an innovative in-house wallet where users can deposit and keep cryptos in a safe place without leaving the platform. This reliable tool is extremely useful for taking winnings and losses under control. In case of hesitation whether you can stop yourself on time and not lose all funds, hold cryptos on Vault and leave on the game balance only the amount that you are ready to spend for an exciting evening.
Proactive Support Help
BetFury is not only about games and bets, it is a big friendly community where everybody can find help and support in tough times. The customer support system is thoroughly built in such a way that players can get 24/7 assistance in various ways no matter what happens. Whether players suddenly feel that they are losing control or realize a serious gambling addiction, BetFury support managers are always available for you to talk and calm down.
It is available to reach BetFury support via the live support chat on the website and get an instant reply. Furthermore, players can discuss their gambling problem in the Community Chat on the platform or Telegram Chat. There are always community drivers and other responsive members who might have faced the same issue and can lend a helping hand.
How To Recognize Gambling Addiction?
Compulsive gambling is a type of behavioral addiction where the individual has a pathological compulsion to wager. The addiction to gambling becomes destructive, but the gambler continues despite the negative consequences.
We suggest you answer the following questions to identify whether gambling is not entertainment for you anymore, but is already a problem. If the majority of answers are affirmative, it's a warning sign for you to look out and ask for professional help.
⚠️Have you often gambled longer than you had planned?
⚠️Have you often gambled until your last dollar was gone?
⚠️Have thoughts of gambling caused you to lose sleep?
⚠️Have you used your income or savings to gamble while letting bills go unpaid?
⚠️Have you made repeated, unsuccessful attempts to stop gambling?
⚠️Have you broken the law or considered breaking the law to finance your gambling?
⚠️Have you borrowed money to finance your gambling?
⚠️Have you felt depressed or suicidal because of your gambling losses?
⚠️Have you been remorseful after gambling?
⚠️Have you gambled to get money to meet your financial obligations?
Tips to Make Gambling not Obsession but Pleasure
Although iGaming operators and providers have a key role in creating a secure online gambling environment, a lot also depends on you as a player. After all, what's the point of responsible gambling tools and measures if not even try to rely on yourself?!
Gamble for entertainment – not for profit
There are hundreds, probably thousands, of different games to enjoy. But sometimes, the prospect of a possible win puts the fun of the game in the shade and tempts you to pursue a hoped-for reward rather than simply having fun playing the game. However, gambling is never a way of solving financial problems.
Play only in a good mood
Exciting, entertaining, great! This is how you should feel when you gamble. However, when you feel down or in a bad mood, it can and will inevitably affect your decisions. Risking more than usual or constantly feeling distracted leads to wrong choices.
Stand with both feet in real life
Moving around in such a seemingly endless virtual world of games can also be a simple way of escaping the problems and challenges of everyday life. But gambling should always be just a form of enjoyable and relaxing entertainment. It is not at all suitable for escaping from everyday life.
No alcohol, no drugs!
Alcohol and drugs cloud your judgment and block rational decision-making. Never gamble under the influence of spirits, narcotics, or other medicines. Only play with a completely clear head and with one hundred percent concentration.
Catch the right moment to stop
The fun of the game can of course decrease from time to time. You may suddenly feel the urge to raise the stakes in order to artificially stimulate the thrill. STOP! This is how it can begin. At some point, there will be a domino effect and you will quickly lose control over it. Here is the right moment to take a break and switch to another activity.
No loans for gambling
You must gamble with the amount you have in your pocket. Never take a loan because when you lose, you have to pay your debts in limited days. It is hard to return the amount of the loan for some people. If you have less money, then it is fine to play less. This is how you will not experience any loss while participating in online gambling games.
Set your budget limits
Gambling is a perfect game of chance, and it is fine if you lose sometimes. But make sure that you do not disappoint and start betting more to get the lost money. Set a budget and stop after you reach the limit. In this way, you will never lose more money than expected.
Consider the time
If you do not control time and cannot stop yourself from playing endless hours, you should consider the time. Fix a specific time and play till it. Such an approach will help you play responsibly without compromising your family and friends.
Don't wager your life in the Squid Game – play responsibly!
Check our guide of the most promising crypto