Chainalysis: Retailers account for 80% of NFT trade in 2021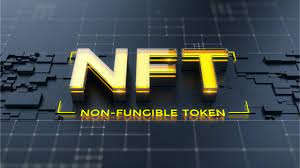 The majority of NFT transactions so far this year have come from retail customers, according to Chainalysis. In contrast, collectors and institutions have pushed the largest quantities. According to Chainalysis, more than 80% of all nonfungible token (NFT) transactions were valued at less than $10,000 in 2021. They were classified as "retail" in recent research. While retail transactions account for over 80% of all NFT transactions on any one day in 2021, there was an increase in collector-sized transactions from about 6% in March to around 19% as of the 31st of October.
This showed a consequent rise in larger collectors as the year proceeded. Finally, while institutional transactions accounted for less than 1% of all transfers, they accounted for 26% of total trading activity over time. A retail transaction is one that is valued at less than $10,000, whereas a collector transaction is one that is valued between $10,000 and $100,000. According to the report, an institutional-sized transaction is one that is valued at more than $100,000. As a result, retail accounted for the majority of total transfers. However, since March, collectors and institutions have accounted for the vast majority of NFT dollar-denominated transfer traffic.
It was then observed in the research that, unlike the traditional cryptocurrency market where retail transactions take up little to no share of the overall transaction volume, the NFT market is far more retail-driven. Several variables, including the earning possibilities associated with NFTs, boosted cryptocurrency adoption until 2021. According to a report from Coin Telegraph Research, the record $17.7 billion in NFT sales predicted through 2021 demonstrates this. Also, according to Chainalysis, at least $26.9 billion in bitcoin has been delivered to ERC-721 and ERC-1155 (the industry's most popular Ethereum standards for NFTs) contracts in 2021.