Snoop Dogg & Eminem to perform at the 2022 metaverse-inspired MTV Video Music Awards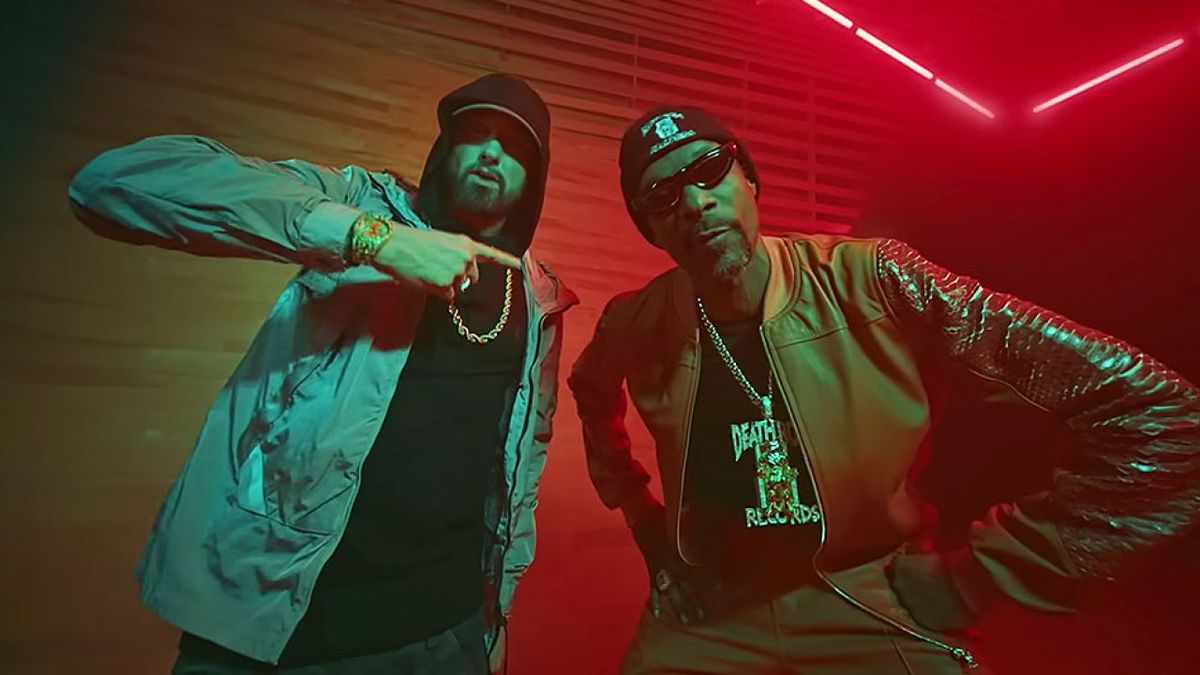 Global rap icons Snoop Dogg and Eminem will be thrilling fans on the metaverse this Sunday at the 2022 MTV Video Music Awards (VMAs).
On Thursday, the duo announced that they were gearing up for a "one-of-a-kind performance" of "From the D 2 The LBC." The presentation, which is billed to happen on August 28, is a collaboration between both rappers and the company behind the popular Bored Ape Yacht Club NFT collection, Yuga Labs.
This is the first time in more than two decades that both artists will be performing together. It is also the first Metaverse-inspired performance in the history of this award show. The last time Snoop and Em were on the VMA stage together was back in 1999 alongside Dr. Dre. While Snoop Dogg will be performing for the first time on the "VMAs" stage in 17 years, since his last performance with Diddy and the Notorious B.I.G. in 2005, Eminem has been away for 12 years, opening the event in 2010 with a performance of "Not Afraid" and "Love the Way You Lie" with Rihanna.
Interestingly, both artists have been quite active in the crypto scene. In addition to numerous NFT purchases, Snoop Dogg dropped his own NFT collection in 2021 and has gone on to launch a Bored Ape-themed restaurant.
Snoop and Eminem will be bringing some hype to Yuga Labs Otherside metaverse project ahead of its official launch.