StrongNode Edge Grants early access for User Registration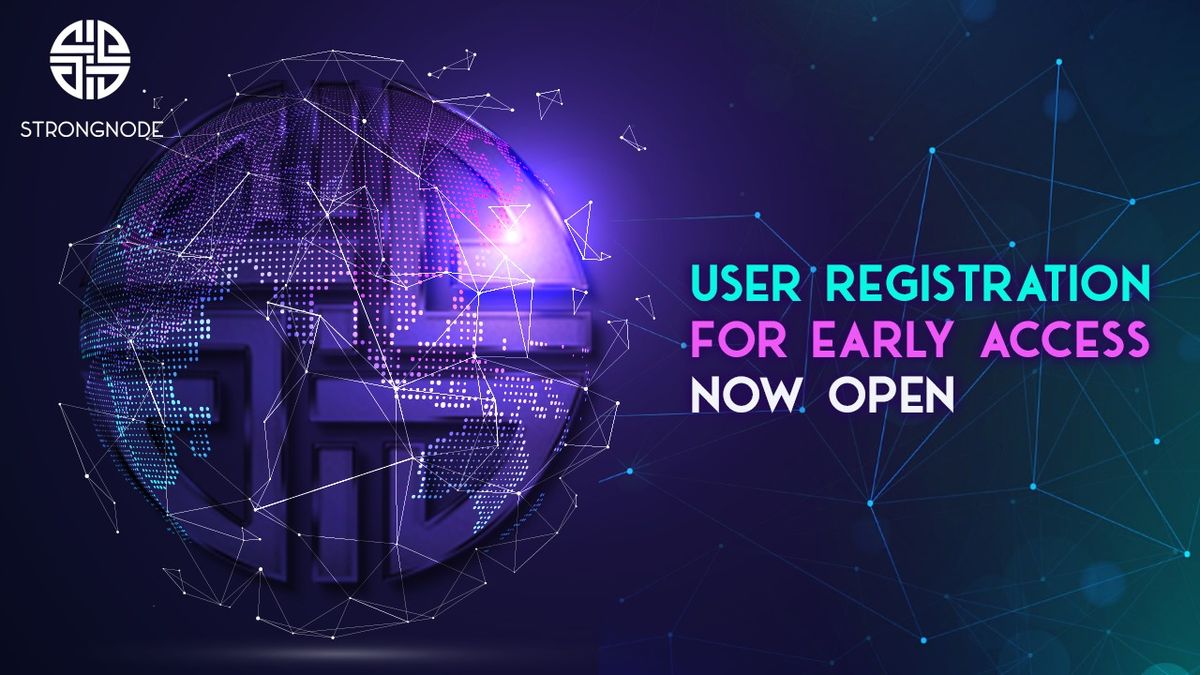 The Edge economy is fast on the rise, especially with the advent of Web 3 in the technological space. To achieve a fully decentralized web 3, we need an efficient and effective infrastructure-as-a-service (IaaS) solution for the node economy. As a secure and scalable node technology, the IaaS has the capability to disrupt and reshape the accessibility and monetization of computing resources across different industries.
Although many blockchain-powered projects seek to offer these solutions, StrongNode Edge appears to be the pacesetter. The project comprises a worldwide next-generation network designed to compile and share obscure computing resources of node seeders to power businesses and companies across the world.
StrongNode Edge's application programming interfaces (APIs) as well as special developer tools help to ensure the efficiency of workflows within the Edge ecosystem. The technology is also built to efficiently and optimally handle large-scale data, security, network bandwidth, control & management.  Although the company's core product is still under construction, it will be designed to enable those with SMART devices to connect to the network directly. Once you are connected, you can provide unused computing resources that will be used to power and sustain the network.
StrongNode's Early Access for user Registration
On April 20, 2022, the founding team plans to open up user registration to grant early access to Edge. This gesture will enable participants to create their basic profiles. The early access also allows people to reserve limited access to the Edge network when fully available. The team has released 1000 spots available on a first-come-first-served basis. Additionally, the $SNE token will soon go live on Ethereum allowing access to the world's leading blockchain network and a community of new users.
When Node Seeders provide unused compute resources, they will earn $SNE tokens, while business organizations and corporations can buy the resources for use within their supply chain network. They can either buy the resources using both USD and $SNE or either of both. When only USD is used, some of it will be used to "market buy" the $SNE tokens to fill the reward pool made for Node Seeders.
Innovative Features of StrongNode
Optimization of Resources
The Edge network infrastructure is designed to efficiently harvest and allocate CPU/GPU, Bandwidth, and data storage.
Smart Contract-powered Workflows
The network is integrated with application programming interfaces (APIs), developer tools, and other auto-scaling infrastructure that will help users save their time and money.
Self-Sustaining
StrongNode is built with an Edge Computing infrastructure that powers itself while operating on the blockchain protocol.
Conclusion
StrongNode Edge is a next-gen Infrastructure-as-a-Service solution capable of revolutionizing the entire node economy. With its experienced team and highly innovative business model, the project has great future potential. For more information about the project, you can visit the website.
Check our guide of the most promising crypto