Elon Musk IQ and a few other facts about Elon you don't know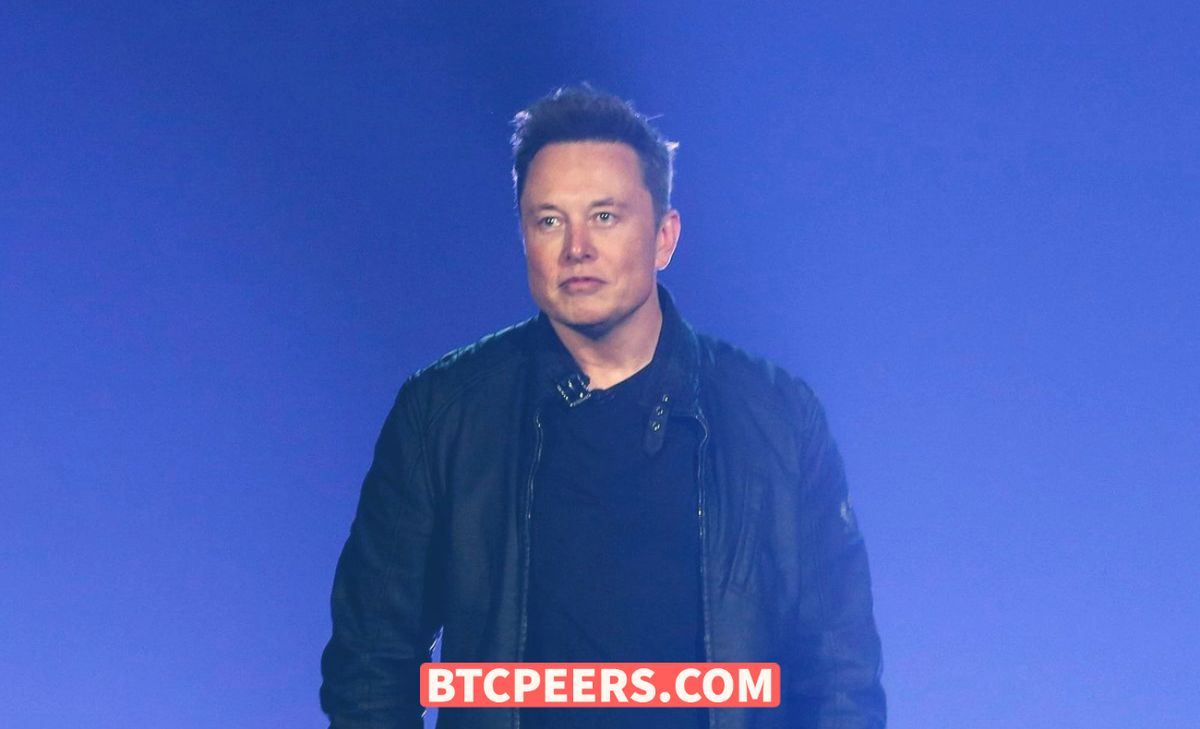 On January 7, 2021, Elon Musk overtook Amazon's founder, Jeff Bezos to become the world's richest person. A 6% rise in Tesla share within the same week lifted the CEO's stock holdings and stock options by $10 billion. As of press time, Musk's total net worth was $209 billion, according to Bloomberg's real-time billionaire tracker. Bezos, on the other hand, is currently sitting $23 billion below with a net worth of $186 billion.
That being said, there is no questioning Musk's intelligence and prowess as a successful businessman. The CEO has several success stories tied to his name; from Zip2 to PayPal, Tesla, and SpaceX. More recently he earned the title of a "real-life iron man."
In this article, I am going to run through everything (or at least most things) you need to know about Musk – from his IQ to his personality, business, lifestyle, investments, and dare-devil innovations.
Without further ado, let's get it on…
IQ of Elon Musk
The truth is that no official data confirms the IQ of Musk. However, it is estimated to be around 155. For some context, the IQ of most people falls in the range of 85 to 115, with the average being 100. Over 95% of the world's population is below 130 while the IQ of notable brains such as Hawking and Einstein is around 160.
But there is no reason to feel sad if you have done your IQ test and it falls below 100. In an actual sense, an IQ test comprises of a series of psychological tests that assess your cognitive abilities. A high IQ is no guarantee of success, and neither is a low IQ a guarantee of failure.
So, what was it exactly for Elon Musk? Was it a high IQ or were there other factors at play?
Read on to find out more.
How it all started?
According to the New York Times, Elon Musk is "the most successful and [most] important entrepreneur in the world." He is many things in his space exploration company, Space X. He is the founder, CEO, CTO, and chief designer. He is the CEO of Tesla, Inc. He is also the founder of The Boring Company, Solar City, and the co-founder of Neuralink and OpenAI.
As a testament to his success, Musk is the only entrepreneur who has managed to build four billion-dollar companies. They include PayPal, Tesla, Space X, and Solar City. But this wasn't always the case.
Born in 1971 in Pretoria, South Africa, Elon Reeve Musk is the first child of an engineering father and a model/nutritionist mother. He began schooling at the Waterkloof House Preparatory and by the age of 9, his parents divorced. Musk chose to live with his father.
Legend has it that Musk was bullied as a young child. At one time, he was thrown down a flight of stairs. This was not enough to stop him though. Instead, it pushed him closer to his books. He had a voracious appetite for reading and by the age of eight, Musk had read all the books in his local library, including the entire Encyclopedia Britannica. He also had a thing or two for computers and technology. Before turning 13, young Musk was already writing computer software. He coded and sold his first game called Blastar at the age of 12 for $500.
Describing Musk, his brother Kimbal Musk called him a guy with unlimited ambition. Kimbal said:
It's not a typical type of ambition. His mind just needs to be constantly fulfilled, and the problems that he takes on therefore need to be more and more complex over time in order to keep him interested.
Meanwhile, in an interview with Rolling Stone magazine, Musk affirmed that he was a curious and smart kid who needed little to no supervision. According to him:
I just had a housekeeper who was there to make sure I didn't break anything. She wasn't, like, watching me. I was off making explosives and reading books and building rockets and doing things that could have gotten me killed. I was raised by books. Books, and then my parents.
There is no questioning of Musk's high IQ. From an early age, he started displaying the signs of a genius. By 17, Musk was already in the university. He bagged two bachelor's degrees – in physics and economics. After college, he got a scholarship to do his Ph.D. in Energy Physics at Stanford. But guess what? Musk dropped out after 2 days in favor of starting a business.
Along with his brother Kimbal, the duo set out to form a company called Global Link Information Network which was later renamed Zip2. This was in the early–mid 90s and no one was really interested in the internet. They, however, got their big break in 1996 following a $3 million investment from venture capital firm, Mohr Davidow Ventures. Musk was eventually removed as a CEO from his own company and in 1999; Zip2 was sold to Compaq for $307 million. Musk got a whopping $22 million from the sale and this was all he needed to experiment even the more. He went on to found PayPal (originally X.com), became the CEO of Tesla, and the rest like they say is history.
Elon Musk House
It may surprise you to know that Musk is actually planning on becoming homeless. If you follow the entrepreneur on social media, you might have discovered that he is quite audacious.
In May 2020, he tweeted that he was "selling almost all [of his] physical possessions" to seek "freedom." And true to his rather bold promise, Musk started selling his houses.
He started listing his homes on Zillow the same month. A month later, Elon made his first sale: a 16,251 square-foot mansion with seven bedrooms, a tennis court, and 11 bathrooms. According to the Wall Street Journal, the mansion was purchase by William Ding, CEO of Chinese tech company NetEase, for $29 million.
A few months later, he sealed his second deal. He sold the former home of actor Gene Wilder to Wilder's nephew, Jordan Walker-Pearlman for $7 million. Musk had earlier given a condition for the sale in a tweet, saying that the house could not "be torn down or lose any [of] its soul."
Elon ended 2020 on a selling spree. He sold four other homes; bringing his total sales to eight. Data shows that the four sales were completed a few days before Christmas. All four properties were bought by leading luxury property developer, Ardie Tavangarian.
With no plans to own a home, one could question where the billionaire would live. The details are still sketchy since no public record has confirmed an official change of residence. His primary residence on the White Pages online database is also still Los Angeles.
On the flip side, Musk has said that he will be moving to Texas. It is worth stating that SpaceX has a rocket launch site in the state. Tesla is also building a new factory in Texas and won't be paying any state income taxes. The dots seem to be connecting.
Elon Musk Height
Musk can be considered to be a tall man. He is 1.88 meters tall and weighs around 82kg. Overall, he appears to have a balanced and healthy body.
Elon Musk Accent
If you've ever listened to Musk speak, then you'd agree that he has a bit of an accent. Sometimes he sounds like an American and at other times, like someone from South Africa. An accent is not a bad thing if you ask me. It is a testament to your roots.
In the case of Musk, he was born in South Africa and lived there until he was almost 18 years before moving to Canada. Like someone rightly said, "Elon Musk is just a very weird guy in general. It'd be weirder if he spoke normally."
Is Elon Musk Bald?
If the latest look of Musk is anything to go by, then you'll probably argue that the CEO has a full hairline. This will definitely change if you saw older pictures of him though. For instance, a picture taken when PayPal was launched in the late 90s clearly shows Musk with a receding front hairline. Whether it's due to stress, DHT hormones, or stress, Musk lost most of his hairline as a younger adult.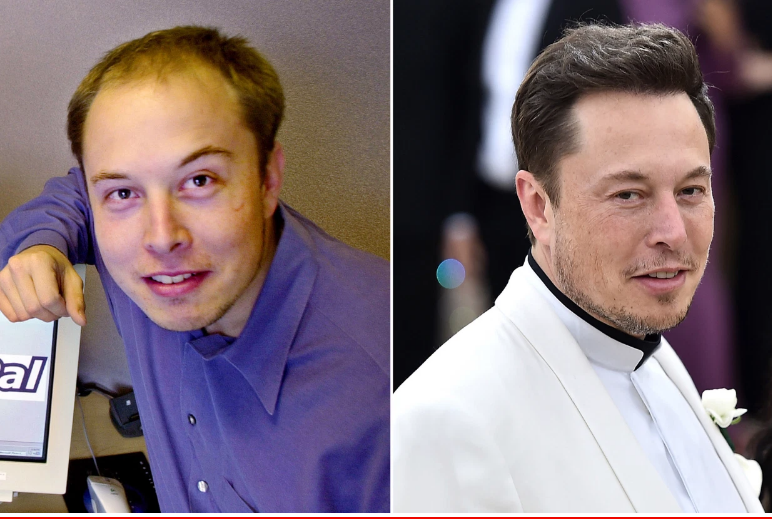 So, how did Musk go from a receding hairline to look like a model?
Did Elon Musk have Hair Transplant?
The answer to this question is yes. It shouldn't come as a surprise that Musk's big bald spot now has thick and strong hair. His hairline now looks very natural and it may be hard to tell that he had a hair transplant.
Elon Musk stars in Rick and Morty
In March 2019, Elon Musk changed his name on Twitter to "Elon Tusk." A lot of wild guesses were made in this regard. Some speculated that Musk was about to announce a factory in India, while others said there was an upcoming deal with Warren Buffet. But this was far from it.
It turns out that Musk was the voiceover artist behind Elon Tusk, one of the characters in Rick and Morty's season 4. Elon Tusk was a tusk-wielding double of Tesla's CEO.
Elon Musk Fortnite
If Musk wasn't a billionaire and innovator, he'd probably be a prankster. In 2018, Musk tweeted a fake screenshot of a news site alleging that he had bought Fornite. The CEO joked about deleting the game to save kids from "eternal virginity." As expected, a lot of people went crazy about the joke and took it in a good light. Musk's original tweet was retweeted nearly 400,000 times.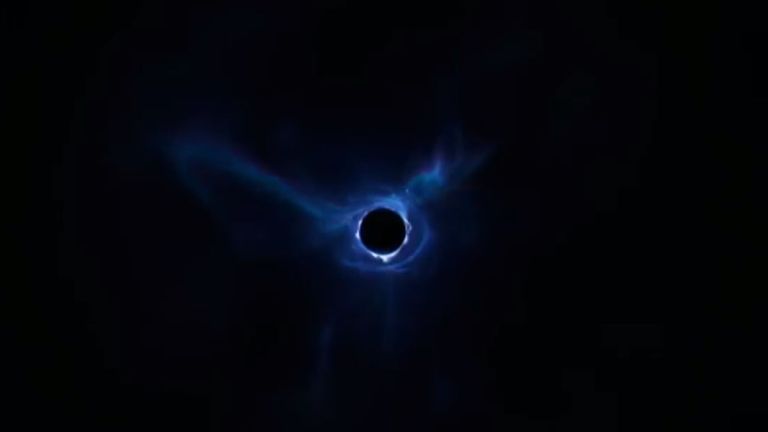 A year later, gamers woke up to a black hole in the entire Fortnite universe, and Musk in his usual self was there to troll them. He retweeted his old tweet and added a modest "haha" to it. Thankfully, Musk never bought Fortnite neither did he delete the game.
What happened was that a cosmic explosion in Season 11 affected the game's entire universe. The only thing millions of players could see for about 9 hours was a black hole. Apparently, the Fortnite developers were only preparing for Chapter 2.
Elon Musk Memes
While Elon Musk knows how to use his Twitter account for business, he is also very good at entertaining his followers. Musk had 42 million followers on Twitter when this article was written.
Beyond business and trolling, Musk is also a king of memes. He loves memes, has been featured in many memes, and sometimes asks his followers for memes.
And yes, this article will not be complete without some funny memes of Elon Musk. So, here you go.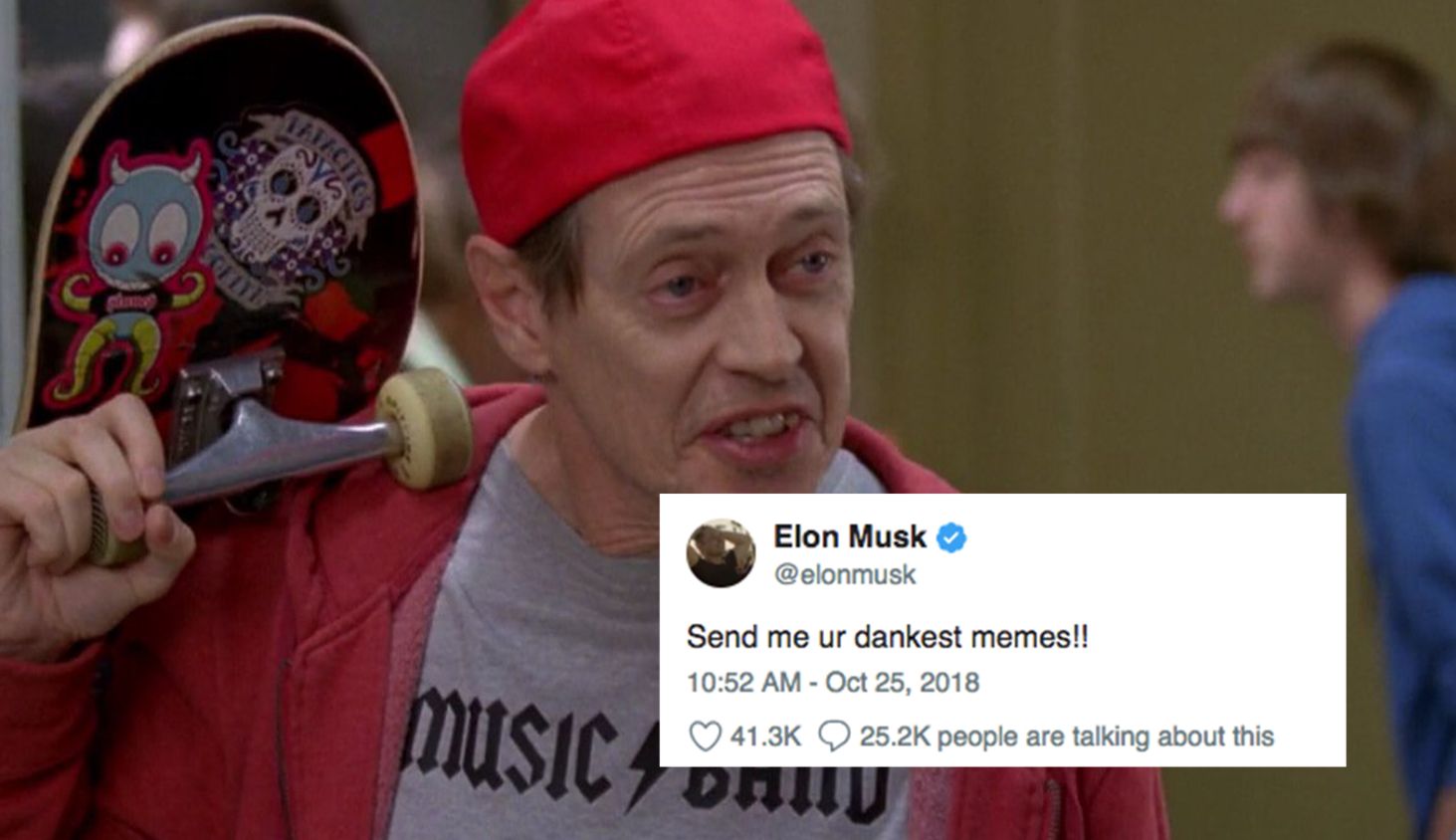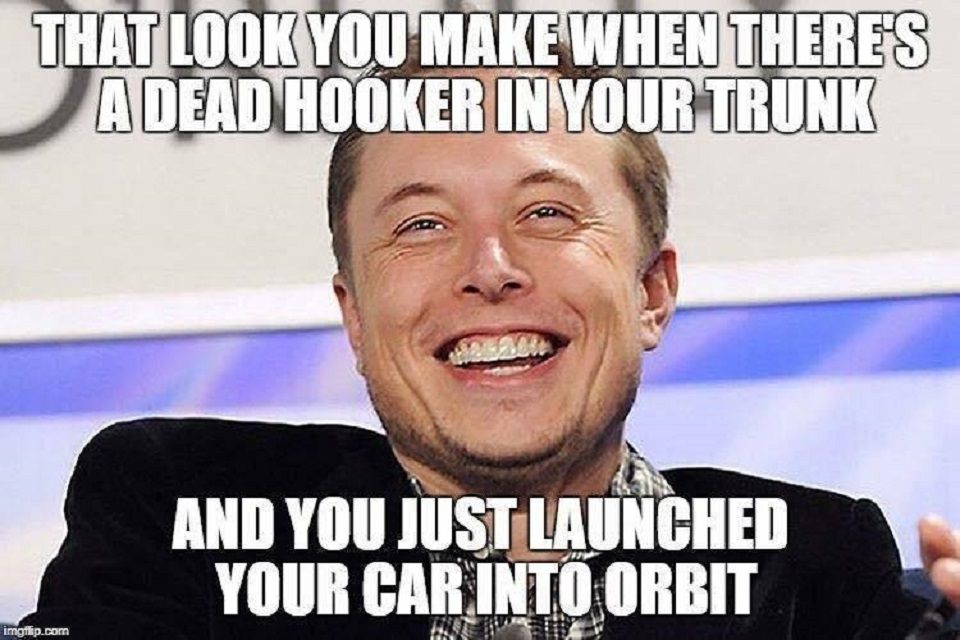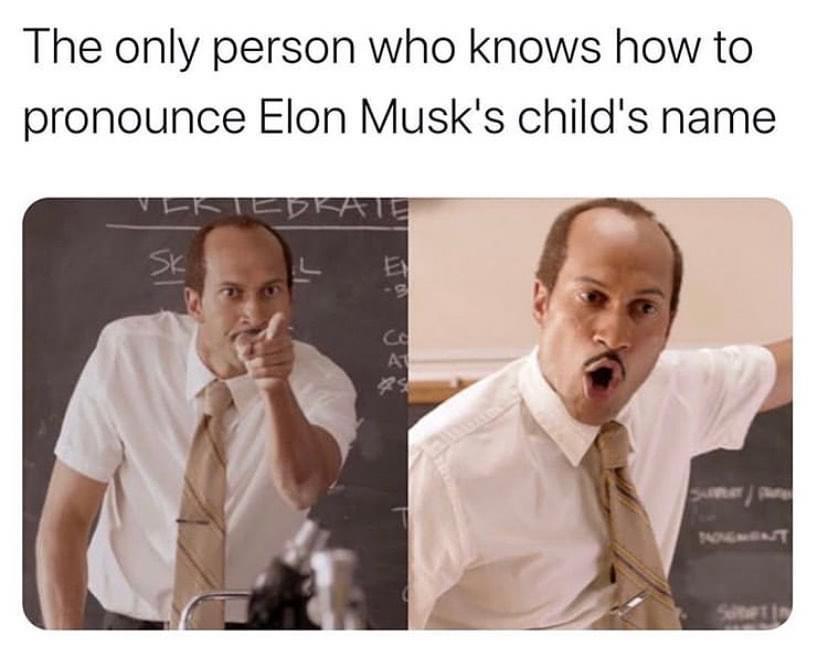 Elon Musk Emerald Mine
There has been a lot of misconception about Musk's background. Several news outlets have even published articles claiming that Musk was from a rich home and that his father owned an "emerald mine."
Musk has debunked the claim to clear the air. Unbeknownst to a lot of people, the Tesla boss left college with six-figure student debt. He said this in response to a few Twitter users who argued that Musk was born with a silver spoon. Musk reacting to the claim said:
This is a pretty awful lie," Musk tweeted on Dec. 28. "He didn't own an emerald mine & I worked my way through college, ending up ~$100k in student debt. I couldn't even afford a 2nd PC at Zip2, so programmed at night & website only worked during day. Where is this bs coming from?
Elon Musk Area 51
Aliens, aliens, aliens! I bet you are no stranger to rumors or claims of a higher form of life. You might have also read about the famous Area 51, a top-secret government location that is meant to keep the existence of aliens a secret. Considering Musk's connections with government officials and his status as the world's richest man, one should expect him to have an idea of Area 51.
That being said, in a wide-range conversation with Alibaba's co-founder, Jack Ma, Musk opined that some form of apocalyptic disaster could befall mankind. And this is why a lot of effort should go into colonizing Mars or other planets. Musk said:
Not from the standpoint of Mars just being an escape hatch or because I think Earth is doomed, but because there is a certain irreducible probability that something may happen to Earth.
Speaking on the existence of Aliens, Musk did not deny the claim. He put forth a theory instead claiming that the fact that we have not been able to see aliens could be an indication that humanity is heading for destruction. Some scientists suggest that we have been unable to detect extraterrestrial civilizations because they inevitably kill themselves before becoming sophisticated enough to travel through space.
Musk dismissed postulations that the government is covering up the existence of aliens. He also added that his space exploration company, SpaceX, had something better than Area 51.
There are people out there who think we have found aliens. Trust me, I would know: we have not […] People ask me if I've been to Area 51. Ok, please. SpaceX actually has area 59 and it's better than area 51.
Elon Musk Catgirls
In 2018, Musk sent shock waves through the scientific community when he announced that he was entering into the bioengineering field. He had a dream to sell genetically bred catgirls to the domestic market.
While one may think that the CEO is up pulling another prank, Musk was actually serious about his catgirls. Musk said in a press release:
"After Trump failed to make anime real, I knew I was realistically the only person who could potentially make this a reality. So I diverted some funding, hired some people, and 12 months later here we are. I just really want me some catgirls."
Ada Stockton, a head researcher on the project stated that catgirls were designed to act like a house cat; provide companionship, entertainment, and comfort.
Surprisingly, the team sold out all their demo models. No one knows if Musk will continue to pursue his catgirls dream or dump it in favor of colonizing Mars.
What Makes Elon Musk Different?
I bet you've learned a thing or two about Musk. In closing, I'd like to answer the question of what makes Elon different. Is it his high IQ or does everything he touches turn into gold?
Like I said earlier, a high IQ is no guarantee of success. In fact, there are many "unsuccessful" people with high IQs. Being smart doesn't mean that things will be handed over to you on a platter of gold.
Musk has a unique ability to see things that others don't see. Funny enough, Musk doesn't also describe himself as an entrepreneur or businessman. He calls himself a technologist, an inventor, and an engineer. His brother, Kimbal, puts it perfectly when he said:
[Musk is] able to see things more clearly in a way that no one else I know of can understand. There's a thing in chess where you can see 12 moves ahead if you're a grandmaster. And in any particular situation, Elon can see things 12 moves ahead.
Answering a question on Musk's intelligence and IQ, Jim Cantrell, one of SpaceX founding members replied:
There is no doubt in my mind that intelligence is only a fraction of the ingredients needed to be successful.
Check our guide of the most promising crypto