The most exciting Up-and-Coming NFT games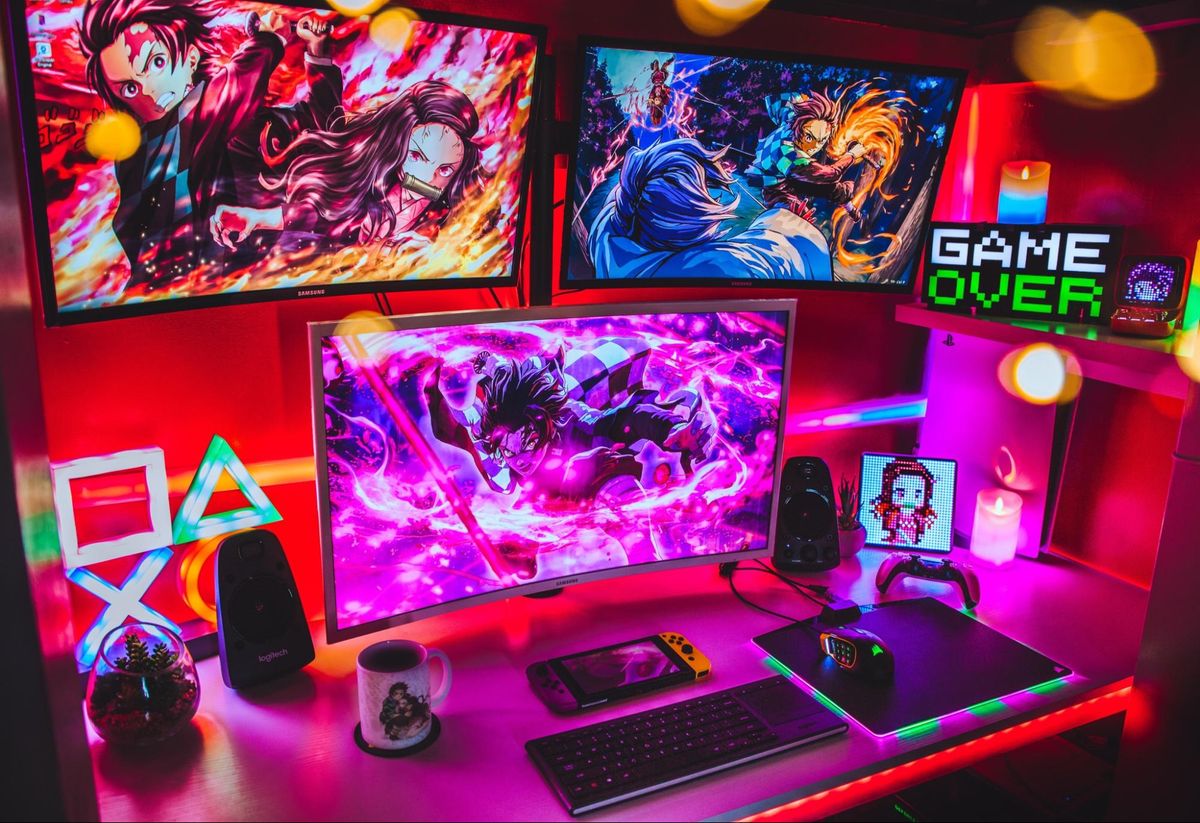 It seems that today there is no digital sphere whose development has not been influenced by blockchain technology. A striking example is the world of online games, which can rightfully be called one of the leading innovators who actively incorporate new crypto technologies into their algorithms.
Indeed, there are currently multiple games based on the principles of blockchain technology that allow earning cryptocurrency and NFT during gameplay. With the development of NFT, games are entering an exciting new spin where gamers will play an increasingly important role in the game economy and get valuable rewards accordingly.
Let us give you a brief introduction to the world of blockchain-based games, explain how they can benefit the players, and provide the list of the most exciting new NFT games of 2021.
What are NFT games and their benefits for users?
Regarding the NFT technologies in the game, users gain a greater degree of control over native assets. Such trends contribute to giving in-game items rarity and uniqueness, which subsequently increases the value of these assets. Using this technology is possible by running the game on a blockchain and using NFT in the internal economy. There are generally three types of tactics used by modern blockchain-based games to acquire assets: players can buy digital items on the marketplace for cryptocurrency, earn them while playing the game, or create their own, including characters.
Without a doubt, the most significant advantage for users is the opportunity to earn during the gameplay. Receiving total control over the assets, players have the right to fully dispose of them at their discretion. NFTs tend to increase in value over time by getting important and rare assets at the launch stage of the game. Users can benefit from them in the near future. This kind of gaming is beneficial to both the users and the game itself. Platforms can develop a more dynamic in-game economy, and players can get valuable bonuses for their time.
What are the best new blockchain-based games?
Thunder Lands
Designed in the dark fantasy genre, the virtual game universe of Thunder Lands provides the player with a unique scenario and experience through a combination of blockchain mechanics, traditional metagaming, and immersive graphics. The game allows the player to dive headfirst into the created universe, captivating with its realistic design and unusual storyline.
Thunder Lands game does not require any initial investment and is extremely easy to start playing. The free version of the game allows you to fully immerse yourself in the magical world of Thunder Lands, learn its structure and get the first game experience. This version is not 'shortened' and allows you to explore the game to its fullest.
To start collecting game NFTs, you need to switch to the paid version of the game. It will provide access to more in-depth and exciting stories, accompanied by the collection of rare and valuable NFTs for completing tasks within the game. Moreover, players can receive in-game rewards in TNDR by participating in competitions and tournaments or completing PVE quests.
The most important feature of Thunder Lands NFT that makes it especially valuable is the level of its design and detailed elaboration. Before reaching the final version, the team worked through more than five different asset models, making them as realistic and authentic as possible.
Thanks to the one-stop trading platform Thunder Lands, all players can communicate with each other and make profitable deals. It will also be possible to resell assets obtained during presale and concept sales. Currently, the game launches its first Airdrop, where users can get rare and valuable NFT for free.
Among partners you will find HECO, CGU. Crypto Game United (CGU) is the platform which helps to remove barriers for users to enter the crypto gaming space. Hence, the platform will help Thunder Lands create an ideal environment for future players to enter the game.
According to the Thunder Lands' roadmap, presented on their official website, the game's first version will be available on December 25, 2021.
MetaWars
MetaWars is a multiplayer sci-fi game set in the future. The action of this role-playing game takes place in space, and players can immerse themselves in one of the most realistic space expeditions.
Besides, gamers enjoy the opportunity to monetize and profit from the game's combat economy. For instance, limited-edition robots can be collected by earning NFTs, obtained in recurring auctions.
MetaWars also allows players to bid and complete tasks, for which they receive $WARS tokens (management and in-game token). They have complete freedom to combine devices, modules, weapons, and other items, plus gamers can increase the size of their armies with optimization tools. These combinations increase the power of their game character and allow them to purchase special prizes.
The final phase is scheduled for the second quarter of 2022. However, by the end of 2021, MetaWars plans to release limited characters and offer a demo on the web.
Idle Cyber
Idle Cyber is an authentic combination of a post-apocalyptic and futuristic world. The game's plot revolves around the catastrophe incident, after which humanity is forced to build walls to defend itself against cyborgs seeking to destroy all people. The game is based on the Play2Earn model, which allows players to earn real money by playing the game.
It is a role-playing game with a PvP mode in which the number of levels is unlimited. Therefore, it gives players the infinite potential to earn NFT assets and tokens, which can then be resold for real money.
For successfully repelling attacks and defending your territory from cyborgs, you can earn Idle Cyber tokens or NFT assets. In the future, you can also resell them to other players at a bargain price. Also, Idle Cyber Token (AFK) is Idle Cyber's governance token with a total supply of 790,000,000 tokens. Its players can earn AFK tokens by playing games, attending events, voting, and participating in in-game events.
Idle Cyber is accessible, and you can purchase it easily in the App Store and Play Store. Also, if it is more convenient for you to play Idle Cyber on your computer, the project provides a web version.
The launch of most of the game's features is scheduled for 2022. By the end of 2021, Idle Cyber plans to launch a marketplace, $AFK IDO and CEX.
Illuvium
Illuvium is an open-world adventure role-playing game based on Ethereum Blockchain, which features a Play2Earn system that allows users to earn in-game prizes.
There is strange radiation emanating from the planet's core, having an impact on animals: they grew and became dangerous. Players can hunt monsters, then catch them fighting in arenas or trade through an exchange.
Illuvium's regions are created by some of the world's top digital artists. The game pre-processes most of the computational data, providing a low graphics load and rich and detailed graphics. Thanks to these technologies, the team was able to create a sense of kinematic game reality.
Through integration with Immutable X, players can enjoy a new era of NFT. Players get 0% on gas, peer-to-peer mining, and fast transactions. The game features an internal exchange, an online marketplace where players can buy and exchange all in-game NFTs, controlled by the Illuvium DAO.
Illuvium, a fully decentralized technology, heralds a new era in the gaming industry. It was built from the bottom up to ensure the long-term viability of Illuvium's game to provide gamers with an AAA-grade adventure. Illuvium members receive dividends and can vote on anything from tokenomic issues to game improvements.
At the moment, the project is working on Yield Farm Contracts and Private Beta of the game. The public launch of Illuvium is planned for 2022.
Sipher
The ambitious and futuristic game Sipher is built on the Ethereum blockchain, and its ultimate goal is to create an open-world social experience.
The game's storyline unfolds against the backdrop of the threat of environmental pollution, resource depletion, and other global disasters. To build a new prosperous universe, scientists created Cypheria, where the characters of the game called "Cypherians" migrated. As a great plus, each Cypherian will have his own programmable emotions.
There are currently 10,000 Sifferians who are also NFTs and are already actively traded in the marketplace. Through NFT and blockchain technology, gamers, community creators, streamers, guilds, eSports organizations can be awarded for their input into the success of the Sipher gaming and the whole entertainment universe.
Players can earn items and in-game currency. Once the Sipher Marketplace is up and running, all items can be sold and exchanged.
The game is in the early stages of launch, the major part of which is also scheduled for 2022.