The Walking Dead is returning to the world of NFTs for its final season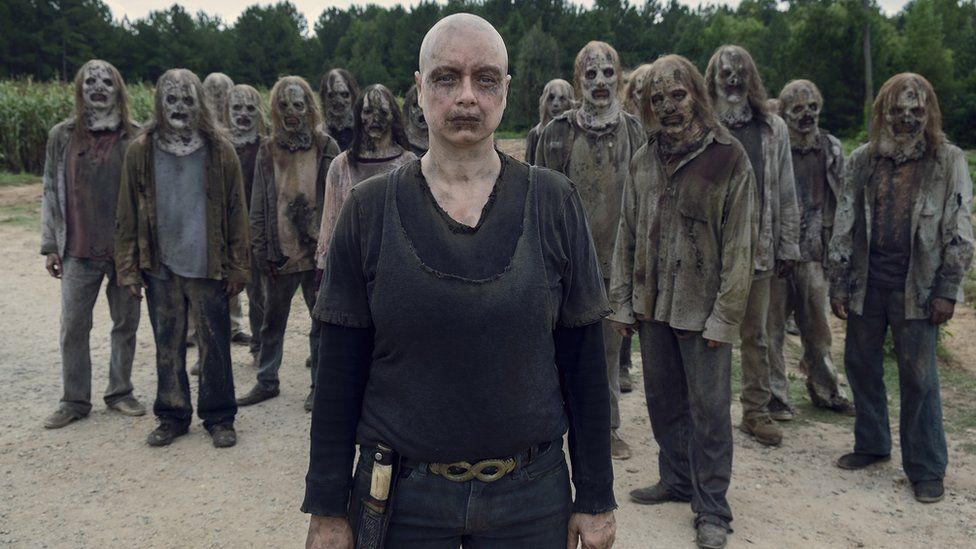 Following its earlier collaboration with The Sandbox, The Walking Dead franchise is making another push into the world of NFTs. For its final season, television network AMC is set to release a collection of NFTs based on the zombie apocalypse series.
Orange Comet, a full-service NFT production and promotion company, has been tasked with producing digital collectibles based on the entire TV series, which is currently in its 11thseason.
The Walking Dead collection will feature 3D animations based on the show, as well as generative artwork of lead characters from the series. The custom NFTs will be released in multiple drops beginning on February 20 to coincide with the premiere of Part 2 of 3 of "The Walking Dead's" expanded final season.
In total, the initial collection includes 10,750 NFTs. 10,000 generative art pieces featuring characters from the show have been priced at $50 each. The remaining 750 tokens include original animations inspired by "TWD" scenes, priced at $250 each.
Orange Comet will also be selling a limited "Walker Access Pass" that will grant holders exclusive access to future NFT drops sometime in 2022. Priced at $311, the pass will be available for only 24 hours, and there will be no additional passes for the full year.
The AMC NFTs will be available to mint on Eluvio, a seemingly "eco-friendly" alternative to minting digital collectibles on Ethereum's mainnet. The likes of Fox's Masked Singer NFTs employed Eluvio's technology.
"As the 'Walking Dead' flagship series enters into its final stretch this year, we are excited to provide our hordes of passionate fans with a unique, new way to celebrate the series they've loved for the past 11 seasons," Kim Kelleher, president, commercial revenue and partnerships at AMC said.
Check our guide of the most promising crypto