Thiel calls Buffett 'sociopathic,' Mexican billionaire reveals 60% of his assets are in Bitcoin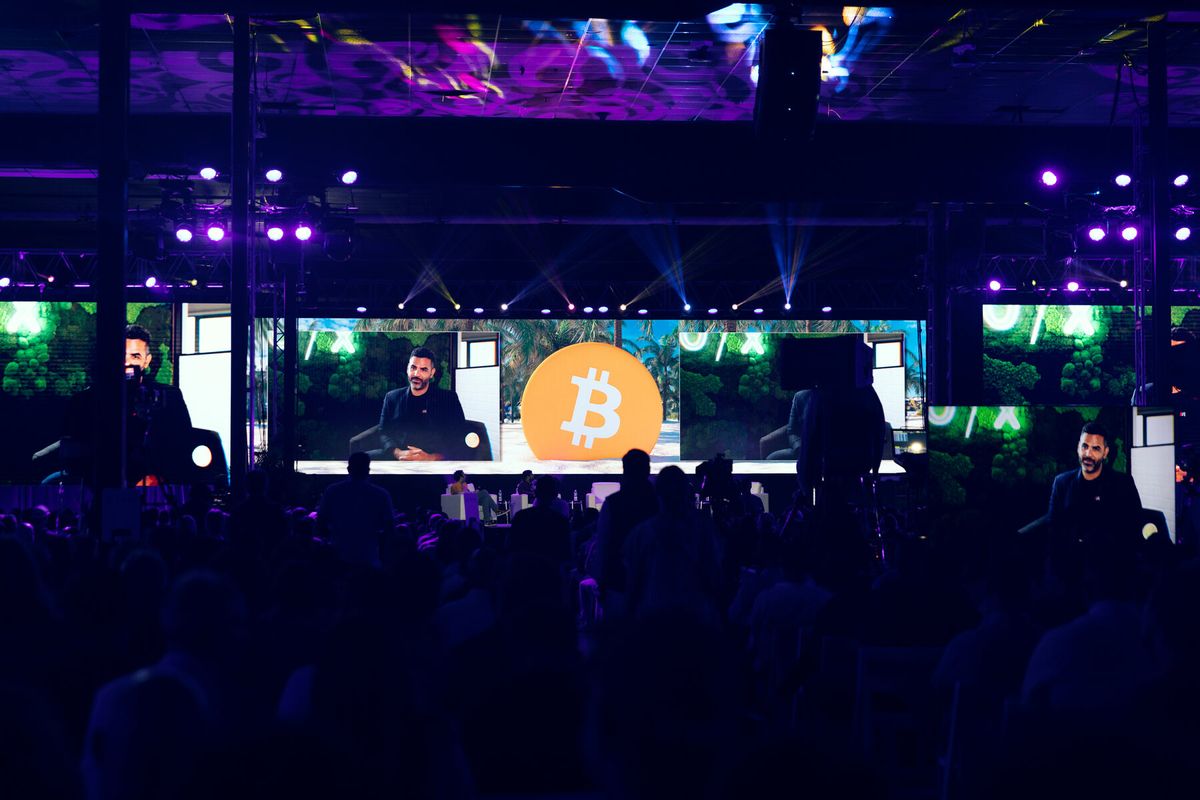 The buzz around the Bitcoin 2022 Miami conference spilled over to day two as Billionaire venture capitalist Peter Thiel shared his "enemies list" publicly, while Mexico's third-richest man, Ricardo Salinas, revealed he has 60% of his net worth in Bitcoin.
PayPal co-founder Peter Thiel is among a list of notable speakers at the ongoing conference. He took center stage at the conference yesterday, starting off by throwing a chunk of $100 bills into the crowd to demonstrate the contrast between crypto and government-backed fiat currency.
He taunted the crowd that rushed to pick the money by teasing "I thought you guys were supposed to be Bitcoin maximalists." He then proceeded to give an inspiring pro-Bitcoin speech where he predicted the eventual demise of the traditional financial market and the rise of Bitcoin to the tune of 100 times its worth today.
The central banks are going bankrupt. We are at the end of the fiat money regime.
Thiel went on to present a list of his top enemies, tagging legendary Berkshire Hathaway investor Warren Buffett as "Enemy No.1." He referred to Buffett as a "sociopathic grandpa," most likely because of the latter's Bitcoin-critical opinions.
Other big names that made it to Thiel's list include JPMorgan Chase's CEO Jamie Dimon and Blackrock CEO Larry Fink.
Thiel, who doesn't seem to care for Ethereum, presented large graphics with images of the two financial executives and their bearish comments about bitcoin, with a caption that included the word "gerontocracy."
"This is what we have to fight for bitcoin to go 10x or 100x from here," Thiel said. He insists the group of billionaires has an agenda against cryptocurrencies.
Later on in the conference, Mexican billionaire Ricardo Salinas used the 15 minutes he got on stage to speak about bonds and announce that he currently holds 60% of his entire liquid investment portfolio in Bitcoin, a huge shift from the 10% he held back in December 2020.
I definitely don't have any bonds […] I have 60% in Bitcoin and Bitcoin equities, and then 40% in hard asset stocks like oil and gas and gold miners, and that's where I am.
Salinas was an early Bitcoin investor estimated to be worth about $12.8 billion. He revealed that he bought his first Bitcoin back in 2013 when the average price was $200 per BTC.