Top Crypto Wallets To Consider In 2020
If you are new to these digital assets and plan to get started with them in 2020, then you are better off researching on how to store your virtual assets well before making the initial purchase.
Ten years after the introduction, it's fair to say cryptocurrencies have become more commonplace these days. Today coins like Bitcoin are seen as a stable store of value that people can use to store their wealth during times of uncertainty.
But, before making that first purchase of Bitcoin or any other cryptocurrency that interests you, consider going through this list we have compiled for you about the best cryptocurrency wallets you should consider in 2020.
Before we start, let's take a look at some of the factors to consider before purchasing a wallet.
crypto-wallet">What To Look For In A Crypto Wallet
Private key control- it's vital to know if the wallet will allow you to control your private key, which gives you control over your funds. If a third party manages the key, then you have a reason to worry.
The security and backup features – security is vital, either it's a physical or a virtual wallet. Do some research on the wallet's security and see if it has experienced any hacks before or if customers have lost funds using the wallet.
How is the customer support and development like for the wallet? Another critical factor to consider is if the wallet is making constant improvements to make it more convenient and secure. Excellent customer service is vital if you are to get assistance if the wallet malfunctions or its hacked.
Simplicity – as a beginner, you need a wallet that is easy to understand with little complications. The last thing you want is to lose your funds through mistaken transfers or any other use related issue.
Other Factors to Consider:
Does your wallet allow you to remain anonymous? If remaining unknown as you carry out your transactions is crucial to you, then go for a wallet that doesn't ask for much personal information when registering.
Hierarchical Deterministic (HD) – ability to generate a new address. To increase the security of your wallet, choose one that generates a new address for each transaction.
Coin Wallet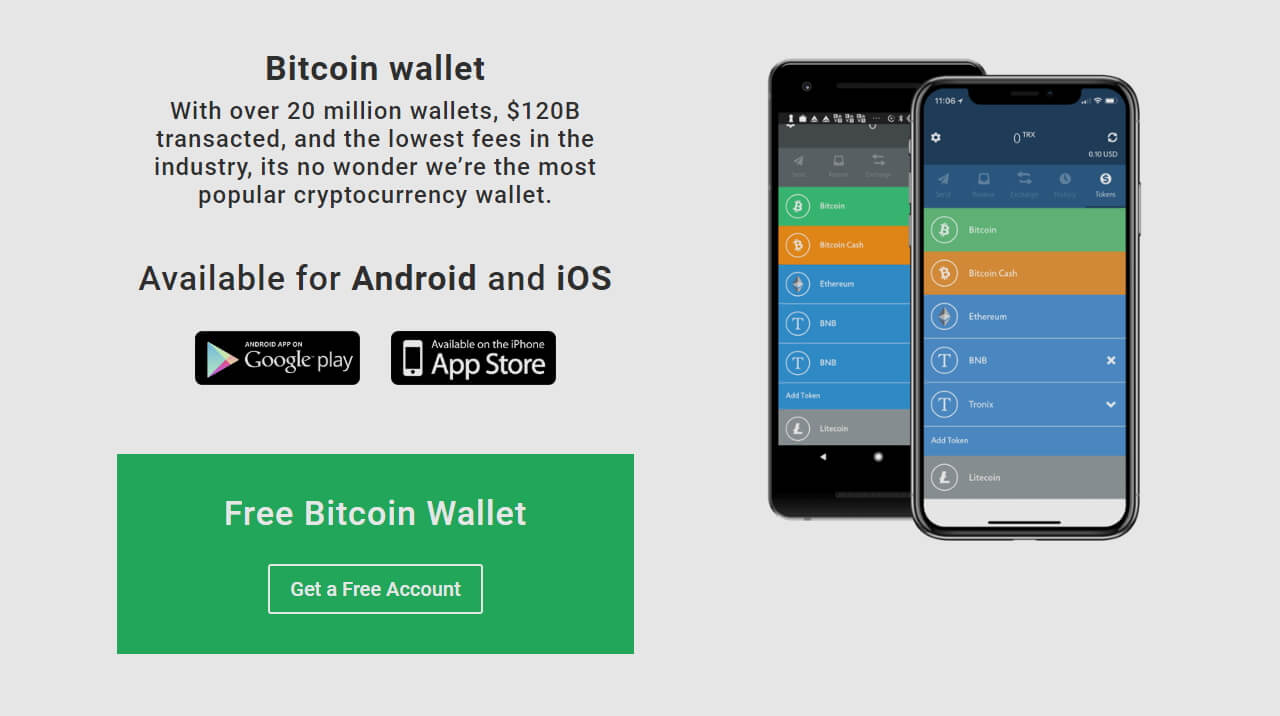 Type: Mobile Wallet
Coin Wallet supports several cryptocurrencies, including ERC20 and ERC223 tokens. According to its website, the wallet currently over 20,000 tokens built on crypto are accessible through Coin Wallet.
It features a simple user interface with a unified wallet address that allows users to manage all their crypto either by using the same address to participate in ICOs/airdrops and also to send and receive coins. The wallet is also quite safe with bank-level security.
Ledger Nano S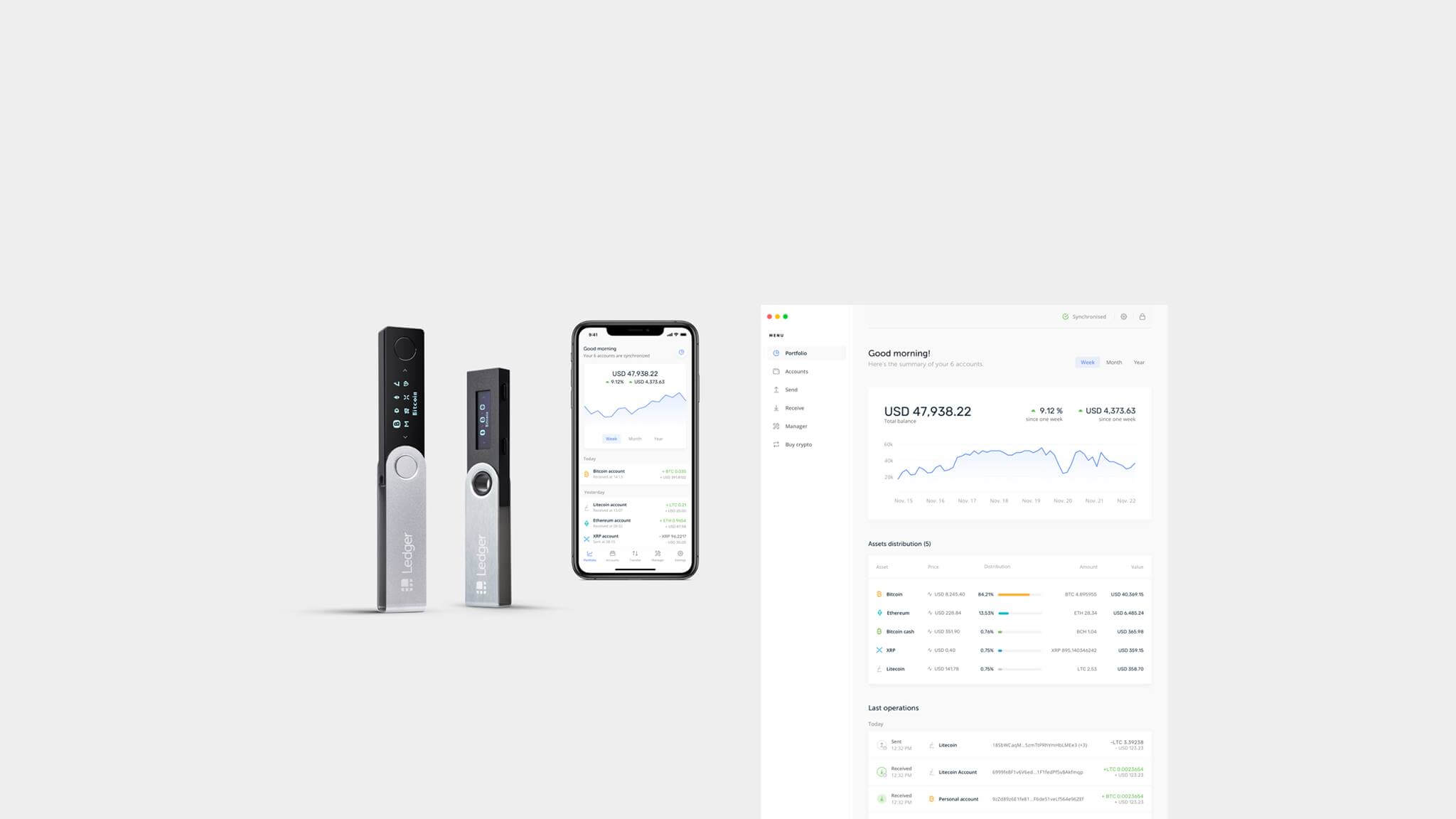 Type: Hardware Wallet
Still leading the way in 2020 for the best hardware wallets is Ledger Nano S. This wallet looks like a flash drive and supports multiple cryptocurrencies.
According to its official website, the wallet supports over 1,000 coins. It's highly secure and can run numerous apps, malware proof, and difficult to hack.
It can also be integrated with several software wallets too. The only downside of this wallet is its price, which is quite high. Currently, it costs around $60.
Trezor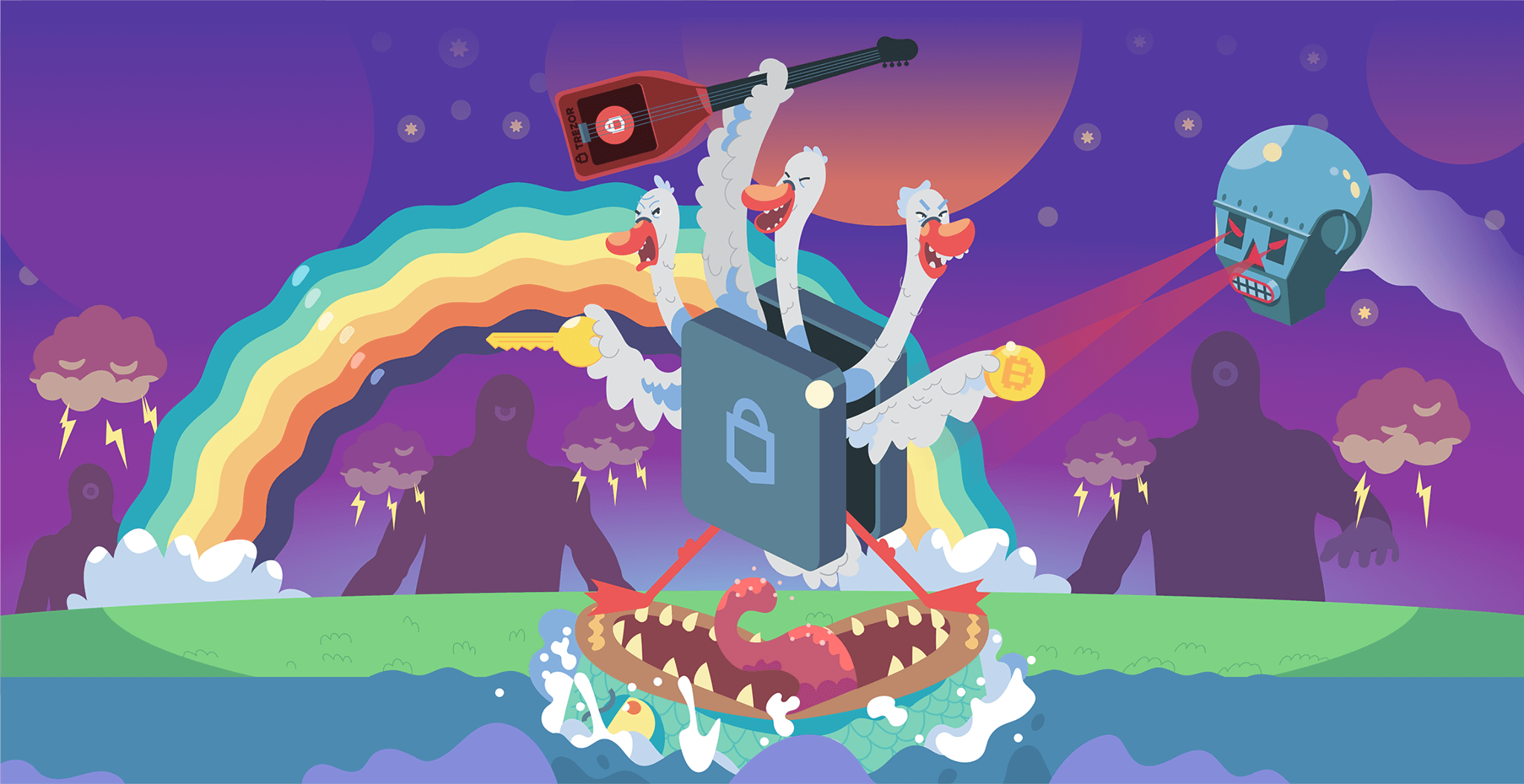 Type: Hardware wallet
Trezor is another hardware wallet that looks like a flash drive and operates on the "Zero Trust Approach," eliminating the risk of being compromised by a third party.
The wallet currently supports over 500 coins. The device is protected by a pin or password and gives the user a recovery seed in case you lose your wallet.
Also, it has an easy to use interface and its difficult to hack. But, at $60, Trezor doesn't come cheaply.
Mycelium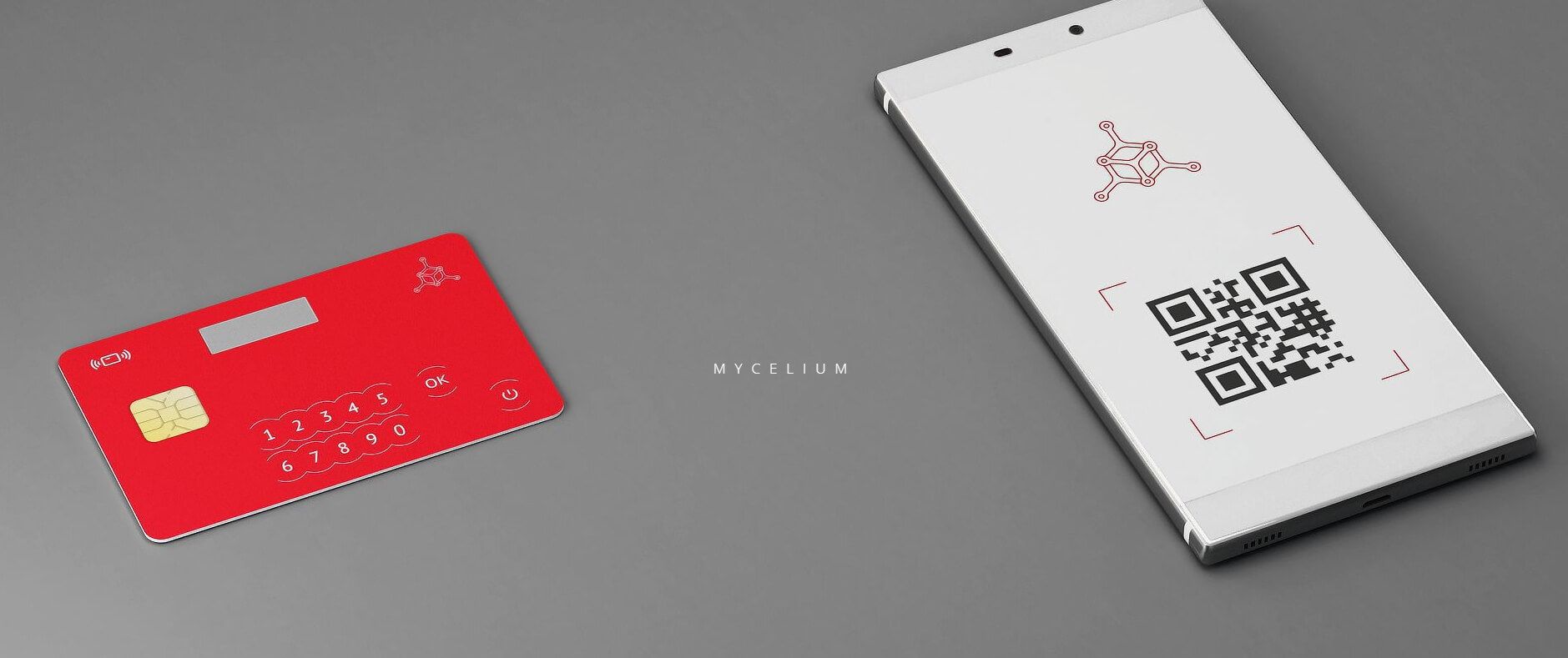 Type: Mobile Wallet
This wallet is available for both IOS and Android users. Mycelium is very secure as it utilizes enterprise-level security. It's a hierarchical deterministic wallet that will generate a new address for each transaction.
Also, it uses BitID open protocol, which ensures secure authentication and allows users to create backups.
On the downside, it only supports Bitcoin; however, it's compatible with hardware wallets, which enables users to store additional coins on the wallet.
Robinhood

Type: Mobile and Desktop Wallet
Robinhood operates as a wallet and exchange, just like Coinbase. The fantastic thing about this wallet is that its free.
You won't be charged any commission when buying or selling BTC like it's the case when doing the same for stocks. The wallet is also very secure and features a user-friendly interface.
The only issue is you can't transfer your crypto coins from Robinhood to another wallet.
Blockchain

Type: Online Wallet
Blockchain is an online wallet that allows users to buy and sell digital assets directly through its platform in more than 35 countries.
At a small fee, the wallet allows its users to send and receive crypto coins, including BTC, BCH, ETH, XLM, and many more.
To guarantee the security of the wallet, users need to complete three vital security steps i.e., email verification, setting a two-factor authentication, and setting a back-up security phrase.
Conclusion
The above names are just some of the top wallets available for any crypto user in 2020. Other honorable mentions include Coinbase, Electrum – a software desktop wallet, exodus -online wallet, and Guarda.