U.S. President signs controversial infrastructure bill into law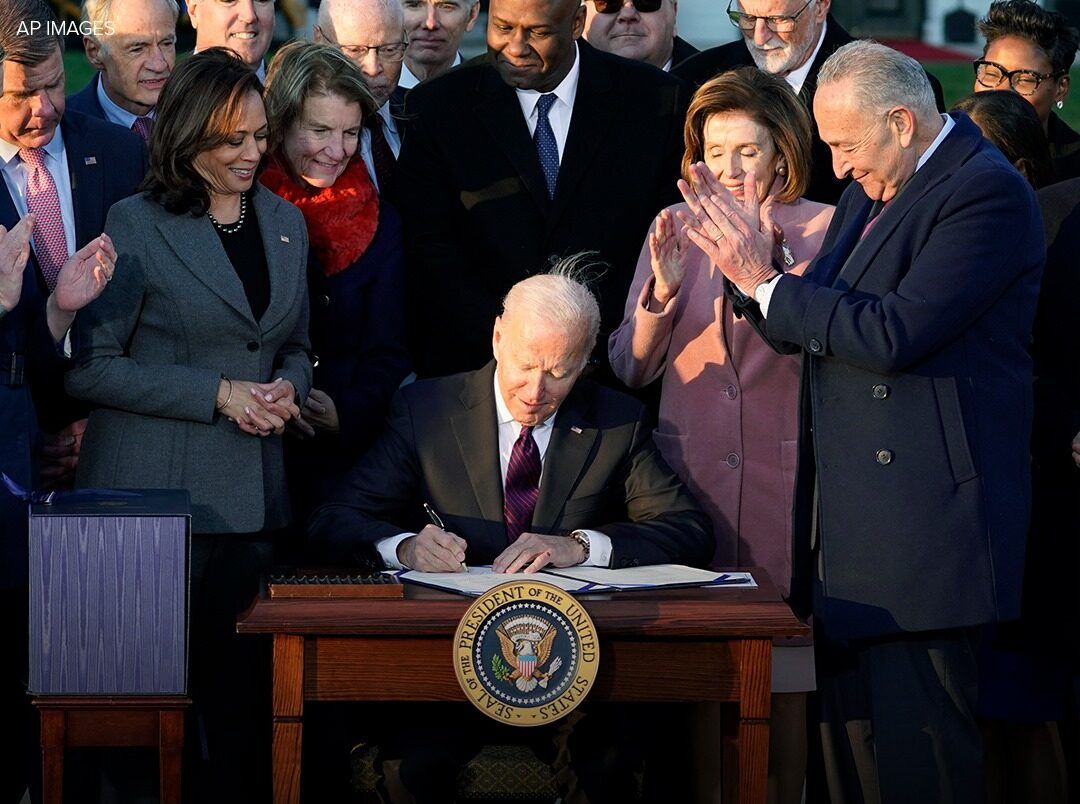 U.S. President Joe Biden has officially signed the $1 trillion infrastructure bill after months of scrutiny from both the United States Senate and House of Representatives.
The document was signed before an audience of reporters, lawmakers, and union workers during a ceremony in front of the White House on Monday.
The bill is aimed at providing funds for roads, bridges, internet access, solar panels, electric vehicle charging stations, and other major infrastructural projects. However, lawmakers decided to include language applicable to cryptocurrencies prior to its passage in both chambers of Congress.
The bill will enact stricter policies on businesses that deal with cryptocurrencies and also increase the reporting requirements for brokers. It warrants that all digital asset transactions beyond $10,000 be reported to the Internal Revenue Service henceforth.
Back in August, a group of senators originally made a failed attempt to propose an amendment of the bill that would have clarified the crypto tax reporting requirements, BTC PEERS reported.
During the ceremony leading to the signing of the bill, crypto was not really addressed, while bipartisanship and jobs seemed to be the theme of the afternoon, with many speakers commending the efforts of both Democrats and Republicans in passing the bill.
Biden expressed gratitude personally to Senators Kyrsten Sinema and Rob Portman as well as Minority Leader Mitch McConnell for their contributions in backing the legislation through the Senate.
For too long, we've talked about having the best economy in the world. [...] Today, we're finally getting this done […] America is moving again, and your life is going to change for the better.
Most senators behind the failed bill amendment proposal eventually voted yay.  Senator Pat Toomey had condemned the legislation when it passed in the senate saying it was "too expensive, too expansive, too unpaid for and too threatening to the innovative cryptocurrency economy." He also called out the crypto tax reporting requirement as possibly "unworkable."
The substance of the crypto reporting requirement is scheduled to go into effect starting in 2024, and the passage of the bill has become a sort of wake-up call to some lawmakers. A Libertarian candidate for one of North Carolina's seats in the Senate encouraged voters to "elect crypto-friendly representatives"to ease the implementation of the law.