UK judge allows a lawsuit to be delivered via NFT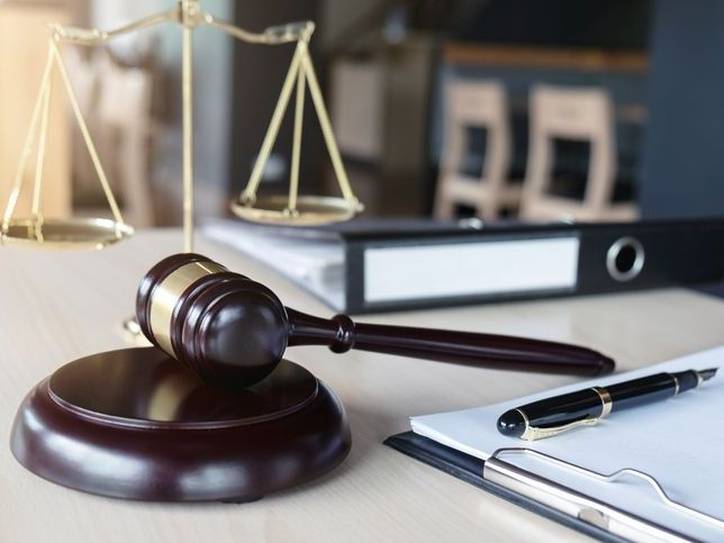 In a rather interesting legal precedent to serving lawsuits, a UK court has ruled that individuals and entities can now be served a legal proceeding via NFTs, meaning you can sue someone through the blockchain.
Last month, a UK court granted Giambrone & Partners the permission to serve legal documents to an anonymous individual through an NFT airdrop, a Tuesday notice from the firm revealed.
The case was brought by Fabrizio D'Aloia against the unknown person as well as Binance Holdings, Poloniex, gate.io, OKX, and Bitkub over allegations that the said individual operated a fake online brokerage that led to the loss of crypto funds.
The said NFT lawsuit was airdropped into the wallets originally held by D'Aloia that were later hijacked by unnamed persons. According to the law firm, D'Aloia is hoping to recover his stolen crypto funds.
"Mr. D'Aloia's cryptocurrency being misappropriated by Persons Unknown operating a fraudulent clone online brokerage encouraging would be investors to deposit cryptocurrency into two wallets so that 'trades' could be placed with it," the firm wrote.
Until now, Civil Procedure Rules in the UK allowed for lawsuits to be served via mail, fax and other types of "electronic communication," personal services, dropped off at a physical address, or even through social media platforms like Instagram and Facebook. However, electronic channels have always been restricted to cases where both parties agreed in advance to such a method of delivery or a court authorizes it for "good reason."
The groundbreaking case is setting a precedent that could see the use of NFTs as a tool to serve legal proceedings. The firm explained:
This order is a noteworthy development in the area of service of court documents and a welcome example of a court embracing new technology. This judgment paves the way for other victims of crypto asset fraud to pursue persons unknown who have misappropriated their cryptocurrency in situations where they otherwise would not be able to.
Giambrone Associate Joanna Bailey believes that exchanges as a part of the problem. As a result, the law firm, on behalf of its client is now serving legal papers demanding the allegedly stolen crypto be returned. "Should cryptocurrency exchanges act contrary to such orders and fail to ringfence the identifiable cryptocurrency, they risk being held liable for breach of trust," she said of the lawsuit. She added:
I am confident that this latest judgment using NFT service has the potential to show the way to digital service over the blockchain, with all the benefits of immutability and authentication, becoming the usual practice in the future on legal matters related to the digital world [...] It is clear that this method of service has a far greater level of success over conventional means of service, such as post, in this sector.
The law firm, however, argued that regulators were not doing enough to curb the excesses of players in the crypto industry. In particular, regulators and legislators are "failing to exert control."
Meanwhile, in June, a law firm in the US also served a defendant using an NFT. In the $8 million hacking case involving Liechtenstein-based cryptocurrency exchange LCX, the defendant received a temporary restraining order in the form of an NFT.